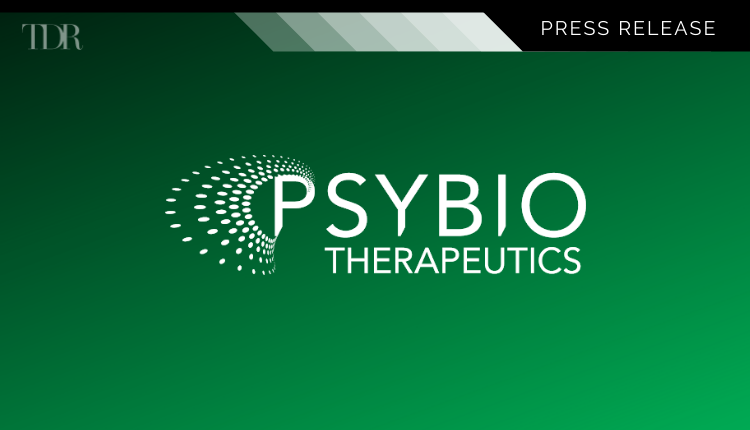 PsyBio Therapeutics Retains KCSA Strategic Communications for Investor Relations Services
PsyBio Therapeutics Corp.(CVE: PSYB)(OTCMKTS: PSYBF), a biotechnology company pioneering the next generation of targeted psychoactive medications, announces that it has entered into an investor relations agreement (the "Agreement") with Kanan Corbin Schupak & Aronow, Inc. d/b/a KCSA Strategic Communications ("KCSA") to provide investor relations services (the "Services").
PsyBio has selected KCSA to enhance its visibility and profile in the financial community, as the Company continues to execute on its strategies. Pursuant to the engagement, and subject to the overall direction of the Company, KCSA will provide assistance in better engaging with current and potential investors of PsyBio and will work closely with the Company to develop and deploy a comprehensive capital markets strategy. Activities will include providing an investor relations program catering to the financial community, shareholders, and investors.
The provision of the Services are expected to commence on April 9, 2021 for an initial term of six months. The Agreement can be terminated at any time thereafter by the Company or KCSA by providing 30 days' written notice to the other party of such termination.
Pursuant to the Agreement, KCSA will be paid a monthly fee of US$8,500 as consideration for the provision of the Services. KCSA will not receive any securities as compensation. The Company and KCSA act at arm's length and KCSA does not currently own any securities of PsyBio, however, KCSA and its clients may acquire a direct interest in the securities of the Company.
The engagement of KCSA remains subject to the approval of the TSX Venture Exchange.
About PsyBio Therapeutics Corp.
PsyBio is a biotechnology company developing novel formulations of psychoactive medications produced by genetically modified bacteria for the treatment of mental health and other disorders. The team has experience in drug discovery based on synthetic biology as well as clinical and regulatory experience moving drugs through human studies and regulatory protocols. Research and development is currently ongoing for naturally occurring psychoactive tryptamines originally discovered in different varieties of halucinogenic mushrooms, other tryptamines and phenethylamines and combinations thereof. The Company is also researching and developing new non-naturally occurring molecular structures which may have unique therapeutics properties.
To view the original press release in its entirety click here