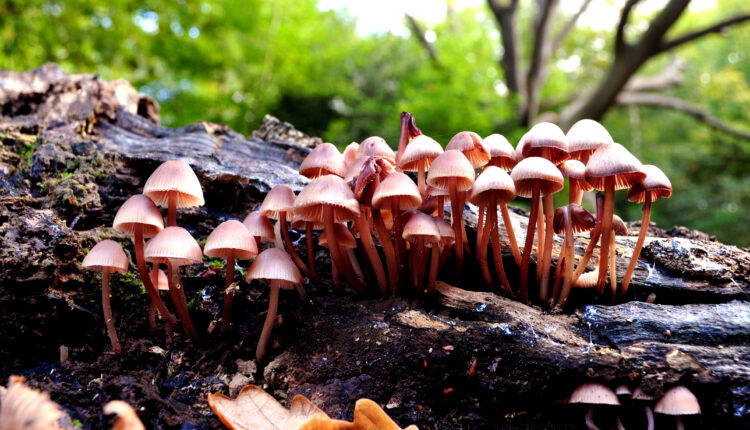 Psychedelic Biotech Company Psilera Raises $2.5 Million in Seed Funding
Tampa-based Psilera, a biotech company focused on psychedelics and analogues for mental health treatments, just received a significant boost in capital.
A team of investors led by Iter Investments funded Psilera with $2,500,000 in exchange for more than 4,300,000 seed preferred shares in the company. The cost basis breaks down to $0.57 per share. 
In its press release, Psilera says the new funding will go toward "key scientific and clinical personnel hires, research, and general working purposes."
In addition to Iler, Baird Inc., JLS Fund, Receptor, What If Ventures, and Psilera founders and board members contributed to the new influx of cash.
What is Psilera?
Psilera is one of the more active companies on the psychedelic research and development front, working on several new chemical entities for the treatment of mood, substance abuse, and cognitive disorders.
Much of the company's work centers on N,N-dimethyltryptamine (DMT), a natural compound the company claims exists in over 50 plant species. Psilera has developed a transdermal patch that sends DMT straight to a patient's bloodstream in consistent, low doses.
The delivery mechanism could result in a seismic shift in psychiatric medicine. Psilera plans to file for an Investigational New Drug (IND) application this year to start testing the patch in Phase 1b clinical trials.
DEA Approval
Psilera has received DEA approval to research DMT — along with the hallucinogenic compounds psilocybin and psilocin — to find new, patient-centric treatment strategies.
Another of Psilera's innovations is the Bio-Receptor Activity Intelligence Network (BRAIN). The virtual technology was created for the discovery and development of new psychedelic molecules for central nervous system treatments.
Psilera co-founder and CEO, Dr. Chris Witowski, aims to deploy BRAIN for the creation of new outpatient therapies with minimal psychedelic side effects. It's hoped the virtual pipeline will help Psilera build new screening methods that will shorten the drug development cycle and increase the number of promising new chemical entities.
Goal of the Funding
With $2.5 million in new funding, Psilera is poised to further its mission of "reimagining psychoactive natural products as building blocks for the next generation of neurological therapeutics." The company believes that psychedelic compounds can alter the mental health landscape in significant ways and wants to "take centuries of knowledge and apply 21st-century technology and innovation to make that happen."
"This capital will help us expand our team and fulfill our research targets as we innovate the next generation of mental health therapies," said Dr. Witowski in the Psilera press release. "We remain patient-focused in our approach and are excited to transition into the clinic to gather safety and tolerability data from our extended-release DMT patch while continuing to strengthen our robust IP portfolio."
To stay on the cutting-edge of news about psychedelic stocks and the psychedelic industry, keep up with the latest from the Dales Report.