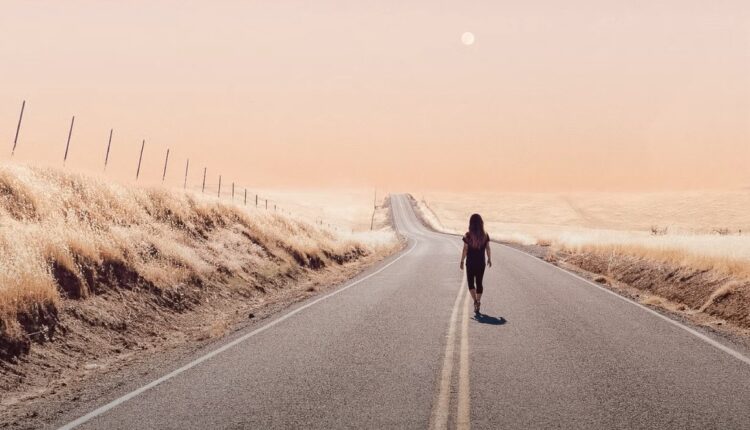 TDR's Psychedelic Developments For The Week Of June 20
Welcome to TDR's review of the Top 5 Psychedelic Developments for the week of June 20. Aside from presenting a synopsis of events, we provide market commentary to summarize the week that was for publicly-listed companies.
5. Jon Stewart Reveals He Used To Go On Shroom Binges And Could Perform The Day After, No Problems
Jon Stewart, comedian, writer, producer, director, actor and former host of "The Daily Show," recently appeared on the "Til This Day with Radio Rahim" podcast.
You sort of learn about producing something. So stand-up is very much, and I got to the point where I could do mushrooms for a week and wake up and go on stage, and to the audience, I got to be a good enough craftsman that it could forgive my imperfections to an audience.

Jon Stewart
During the interview, where he discussed standup, hosting and more, Stewart disclosed he used to go on week of mushroom binges and then be totally fine to go on stage – albeit not under the influence.
4. Numinus Pilots Mental Health Program for Corporate Clients In Utah
Numinus Wellness Inc. (TSX: NUMI) (OTCQX: NUMIF) announces the launch of a Utah-based pilot program to help businesses improve employee mental health by offering ketamine-assisted psychotherapy (KAP) as a health benefit for eligible employees.
While Numinus' Utah clinics, operating under the Cedar Psychiatry brand, have secured insurance coverage from select insurance companies for direct billing of ketamine for treatment-resistant depression, access remains a challenge for many patients. To bridge this gap, Cedar Psychiatry and Utah-based HempLucid have been piloting Corporate KAP since 2019 to ensure that its employees with a mental health diagnosis can access the care they need. Per the arrangement, HempLucid covers the cost of ketamine infusions while leveraging its existing healthcare insurance plan to support the therapy component of KAP.
___________
Alex Grey, Part Of A MAPS Benefit NFT Launch, Seen In New York's Times Square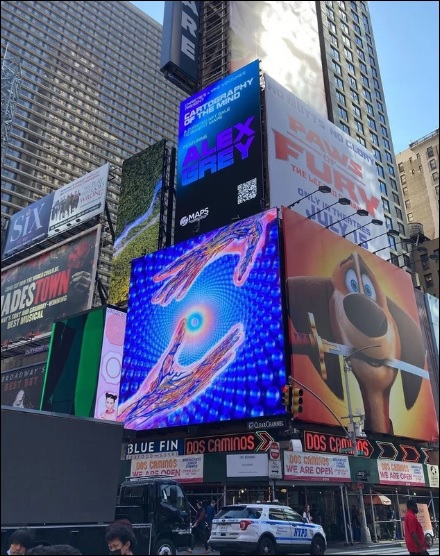 ___________
3. Psychedelic Stocks Rise Amid Big Biotech Rebound
The biggest psychedelic stocks were mostly higher, as risk assets were bought along the curve. The Horizon Psychedelic Stock Index ETF (PSYK) rose ↑2.67%, however underperformed biopharmaceutical peers Nasdaq Junior Biotechnology Index (↑11.69%) and the Nasdaq Biotechnology Ishares ETF (↑9.56%). The NASDAQ 100 ↑7.40% and S&P 500 ↑6.50% rebounded strongly, paving the way for the biggest rally in biotech stocks in 2022.
Here's how the Health Care (Biotechnology) sector performed:
In the news…
BetterLife Pharma announced that an abstract submitted on the anti-depressant activity of its lead compound 2-bromo-LSD ("BETR-001") was accepted for poster presentation at the upcoming FENS Forum, being held July 9-13 in Paris, France.
Cybin: Canaccord analyst Sumant Kulkarni believes Cybin is significantly undervalued relative to addressable market.

Cybin reported audited financial results for its fiscal year ended March 31, 2022 and recent business highlights. The company also reiterated its anticipated pipeline and strategic milestones for the remainder of 2022. Cash and cash equivalents totaled to C$53.6 million as of March 31, 2022.
Department of Veterans Affairs has begun offering psychedelic substances to patients in a series of clinical trials that may shed light on the therapeutic value of such drugs, the New York Times reports.
DMT: A new study published in Nature lends credence to using DMT as a rapid-acting antidepressant. The study, entitled Exploratory study of the dose-related safety, tolerability, and efficacy of dimethyltryptamine (DMT) in healthy volunteers and major depressive disorder, found that depressive symptoms in those with treatment-resistant Major Depressive Disorder "decreased significantly," while DMT was found to be "mostly safe and well tolerated."
Field Trip Health plans to release financial results for its fiscal fourth quarter and full year ended March 31, 2022, after market close on Wednesday, June 29, 2022.
HAVN Life Sciences will be featured in an upcoming Viewpoint with Dennis Quaid episode, airing in July. The episode of Viewpoint with Dennis Quaid will be distributed to more than 170 public television stations throughout the United States, reaching 60 million households throughout the year.
Health Canada confirms MDMA trials under review in Canada over alleged abuse of study participants.
Irwin Naturals will add to its rapidly growing chain of psychedelic mental health centers, announcing that it has signed a definitive agreement to acquire two clinics in Georgia.
KPMG, one of the world's biggest accounting and advisory firms, releases a report of psychedelics.
Mindset Pharma announced that the company has entered into an innovative research collaboration with the Centre for Addiction and Mental Health (CAMH), a top psychiatric research hospital based in Toronto, Canada.
Netflix series to explore the use of psychedelics for mental health.
New Jersey Senate filed a bill on Thursday that would legalize the possession, home cultivation and gifting of psilocybin mushrooms for adults 21 and older—with provisions that give adults even more freedoms for the psychedelic than are afforded under the state's current marijuana laws.
Nirvana Life Sciences has filed a provisional patent application for a novel process for the isolation of a psychedelic 4-PO-Psilocin compound.
Numinus Wellness announced that its subsidiary Numinus Bioscience Inc. has filed a patent application to the World Intellectual Property Organization (WIPO), an agency of the United Nations, for a rapid production process for Psilocybe and other fungi species containing psilocybin and other compounds.
Optimi Health has submitted a request with Health Canada for an amendment to its Controlled Substances Dealer's Licence.
Red Light Holland has closed on their previously announced acquisition of 100 acres of farmland located at in the township of Cavan-Monaghan in Peterborough, Ontario for $1.85 million, paid in cash from treasury.
Tryp Therapeutics announced that Sid Taubenfeld, a seasoned executive with healthcare and biotech expertise, has joined the Company's senior leadership team as Chief Operating Officer.
U.S. Department of Veterans Affairs has launched clinical trials to study the effectiveness of psychedelic drugs including MDMA and psilocybin.
2. Judges Deny Challenge To Psilocybin Patent
In its decision, the Patent Trial and Appeal Board (PTAB) wrote that Freedom to Operate didn't present convincing enough evidence that the claims in Compass Pathways patents were unpatentable. Part of its reasoning was that Compass' form of psilocybin, called a polymorph, has a unique shape as determined by an x-ray powder diffraction (XRPD) diffractogram, a measurement of a solid form of a molecule that captures how X-rays bounce off of it. The PTAB wrote that the research Freedom to Operate submitted didn't line up with Compass' exact measurements of its synthetic psilocybin, called Polymorph A. 
A lawyer for Freedom to Operate, Jack Griem, said that since the PTAB defined Polymorph A so narrowly, it means that Compass only has ownership over the exact shape of their form of psilocybin, and not others. "Compass is now on notice that its 'Polymorph A' patents cannot be asserted recklessly against any commercial-scale manufacturer or distributor of a psilocybin-based medicine," Griem said. "Manufacturers of psilocybin now have a clear pathway for making sure that psilocybin they manufacture or sell is not at risk of infringing Compass's 'Polymorph A' patents."
1. Two psychedelic-related initiatives May Be On The 2022 Colorado Ballot
Two ballot initiatives dealing with the decriminalization and regulation of psychedelics in Colorado might appear on this year's November ballot.
Initiative 61 and Initiative 58 are still in the signature gathering phase and petitioners have until Aug. 8 to turn in 124,632 valid signatures to make the ballot.
Nicole Forester, a co-proponent of Decriminalize Colorado's Initiative 61 – officially known as Legal Possession and Use of Entheogenic Plants and Fungi – says the measure would decriminalize the personal use of certain entheogenic plants and fungi (including psilocybin, psilocin, ibogaine, mescaline (not including peyote), and dimethyltryptamine) for adults age 21 and older.