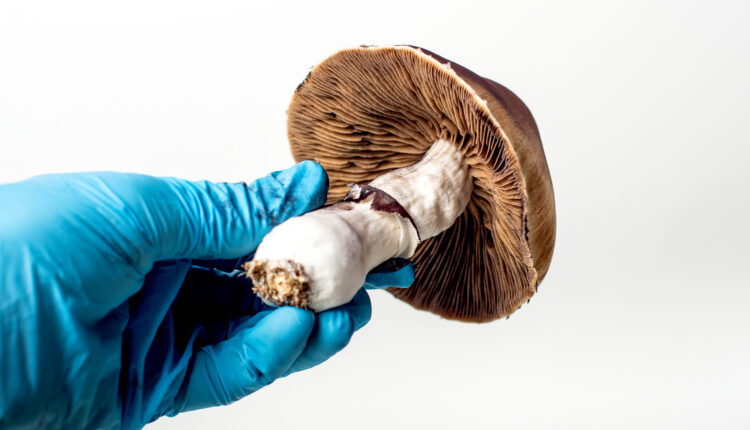 Psychedelic Drug Clinical Study For Cancer Treatment Shows Promise
Reports pertaining to the clinical study of psychedelics used to treat cancer indicate the analysis might prove to be a game changer. Cancer is a problem for reasons beyond physical deterioration.  Cancer also causes anxiety and depression.  Though antidepressants are available to cancer patients, they do not always lift the spirit as intended.  Enter psychedelic drugs.  
Psychedelics Have Promise In The Context Of Cancer Treatment
As time progresses, more medical professionals agree it is not prudent for patients to use traditional medications to treat depression and/or anxiety stemming from cancer. Rather, a nontraditional treatment such as psychedelics might be optimal. Experimental treatment with the use of psychedelics shows promise in the treatment of anxiety stemming from a cancer diagnosis and ensuing battle. In particular, group psychedelic therapy has the potential to help patients stay positive and move forward.
The hope is that group psychotherapy in unison with psilocybin, the key component of magic mushrooms, will help patients better handle the prospect of death stemming from cancer. Some medical professionals researching the use of psychedelics for cancer patient treatment indicate they are the only treatment modality that makes a meaningful difference in regard to alleviating distress.
Research Details
Psychedelics such as LSD and psilocybin were studied at length by scientists dating back to the 50s.  Initial research showed the drugs had considerable promise in the context of treating cancer patients' existential distress.  Psychedelic research advances in the prior two decades has expanded on the initial studies.  Dr. Paul Thielking is at the center of this research effort.  
Thielking assisted in the design of Huntsman's psychedelic clinical trial, serving as the lead therapist of the project. Thielking is adamant that psychedelics will prove essential to patients' end-of-life care. He insists it merely takes one psychedelic dose for some patients to enjoy transformative experiences. Psychedelics brighten patients' outlook on life and ultimately improve the human condition while battling cancer and confronting the prospect of death. Perhaps just as important is the fact that those positive benefits have staying power.
As an example, a recent study of psychedelics' long-term effects on cancer patients reveals this alternative treatment modality reduces depression and anxiety across a period of four years after the initial dose.  
Obstacles In The Way Of Psychedelic Use
If psychedelics are approved for cancer patient use, they will benefit hundreds of thousands of individuals. However, there are some impediments. As an example, the Controlled Substances Act passed in 1970 lists psychedelics as a Schedule 1 drug, meaning it is grouped with other restricted drugs such as marijuana. However, if scientific evidence continues to destigmatize the use of psychedelics, the drugs might be rescheduled.
The rescheduling of psilocybin and other psychedelics sets the stage for cancer patients and others to use these alternative treatment modalities to improve their quality of life. However, such a rescheduling will ultimately hinge on the results of clinical trials. Clinical trials require authorization from the United States Food and Drug Administration. If those trials are approved and show promise, the focus will shift to their administration. There is still a question as to whether group therapy or individual therapy with the use of psychedelics is the best approach.
Psychedelics investors are encouraged to stay tuned. The progression of psychedelic treatments will continue to take shape in the months ahead.