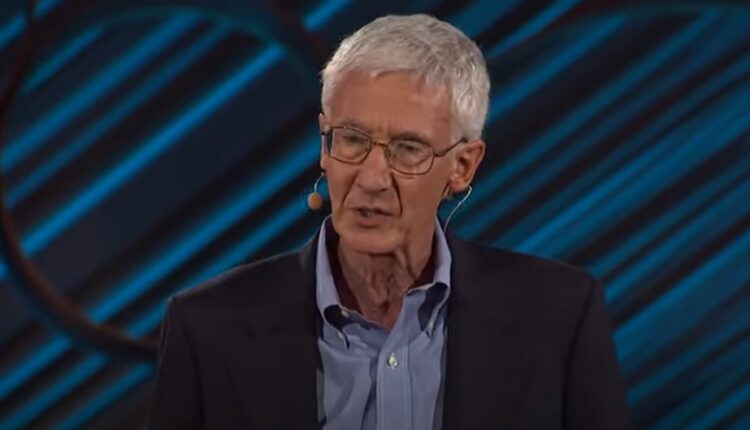 Psychedelic Research Pioneer Roland Griffiths Passes At Age 77
A sad day in the psychedelics community today as news filters out that leading industry neuroscientist, Dr. Roland Griffiths, Ph.D., has passed. The esteemed Johns Hopkins University psychopharmacologist is described as the man who brought psilocybin back into the field of medical research for the first time in decades—notably by conducting his first clinical trial with psilocybin in 1999.
Over the years, Dr. Griffiths work has garnered substantial support through grants from the National Institute of Health, and he boasts a prolific publication record, with more than 400 journal articles and book chapters to his name. Additionally, Dr. Griffiths has played a pivotal role in training over 50 postdoctoral research fellows.
His influence extends far beyond academia, as he has served as a consultant to the NIH and lent his expertise to numerous pharmaceutical companies, aiding in the development of new psychotropic drugs. Furthermore, Dr. Griffiths has contributed as a member of the Expert Advisory Panel on Drug Dependence for the World Health Organization.
Dr. Roland Griffiths: Among The Greatest Psychedelic Researchers Of The Modern Age
Name
Field
Notable Contributions
Date of Birth
Date of Death
Albert Hofmann
Chemistry
Synthesized LSD, discovered its psychoactive properties, and conducted early research on the substance
January 11, 1906
April 29, 2008
Timothy Leary
Psychology
Conducted early research on LSD and became a prominent advocate for the use of psychedelics in therapy and personal growth
October 22, 1920
May 31, 1996
Stanislav Grof
Psychiatry
Conducted research on the use of LSD in psychotherapy and developed a framework for understanding non-ordinary states of consciousness
July 1, 1931
—
Terence McKenna
Ethnobotany
Developed theories on the use of psychedelics in human evolution and consciousness expansion
November 16, 1946
April 3, 2000
Alexander Shulgin
Chemistry
Synthesized and tested hundreds of novel psychoactive compounds, including MDMA
June 17, 1925
June 2, 2014
Rick Strassman
Psychiatry
Conducted research on the effects of DMT, a potent psychedelic, on human subjects
February 8, 1952
—
James Fadiman
Psychology
Conducted research on the use of microdosing LSD for personal growth and creative enhancement
May 27, 1939
—
Roland Griffiths
Psychiatry
Conducted research on the use of psilocybin, the active ingredient in magic mushrooms, for treating depression, anxiety, and addiction
July 19, 1946
October 16, 2023
William Richards
Psychiatry
Conducted research on the use of psilocybin in end-of-life care and spiritual experiences
—
—
David Nutt
Psychiatry
Conducted research on the safety and potential benefits of various psychoactive substances, including LSD and psilocybin
April 16, 195
Dr. Griffiths' research portfolio encompasses a wide array of substances, including sedative-hypnotics, caffeine, and novel mood-altering drugs. In 1999, he embarked on an ambitious research program delving into the effects of the classic psychedelic psilocybin. This initiative encompasses studies involving healthy volunteers, individuals beginning their meditation journeys, and seasoned religious leaders.
Notably, therapeutic studies with psilocybin have explored its potential in alleviating psychological distress in cancer patients, aiding in smoking cessation, and even treating major depression.
Beyond psilocybin, Dr. Griffiths' investigations have ventured into substances like salvinorin A, dextromethorphan, and ketamine, all of which induce altered states of consciousness sharing certain similarities with psilocybin. His research also delves into the intricate domain of drug interactions and employs advanced brain imaging techniques, such as fMRI and PET, to dissect the pharmacological and neural mechanisms underlying these effects.
Within the confines of the Hopkins laboratory, a series of internet surveys have cast light on diverse psychedelic experiences, including those associated with acute and enduring adverse effects, mystical encounters, entity and God-encounter phenomena, as well as reported positive shifts in mental health. These positive changes encompass reductions in depression, anxiety, substance abuse, and improvements in overall well-being.
Although Dr. Griffiths will not be around to see all the fruits of his labor, his influence of his legacy will reverberate well beyond his passing. One of the psychedelic industry's true shining lights.
Notable Research Papers
Notable Media Appearances