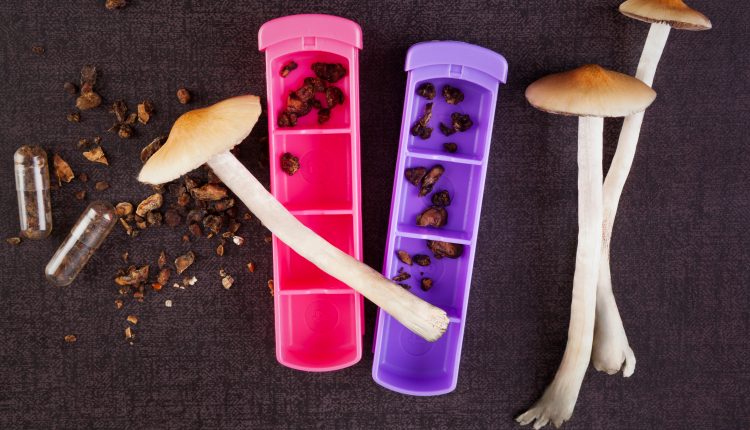 Psychedelics Reform Update: The Current Landscape Related To U.S. Legislative Actions
Psychedelics legislation is on the move, since our last update. New state-level reform bills have been introduced while others keep battling their way through approval. Below, the current landscape related to legislative movements, as of April 12:
• Connecticut: HB6734 decriminalizing possession and use of up to 1.5 ounces of psilocybin as of Oct. 1, 2023, passed the Joint Committee on the Judiciary and was filed with the Legislative Commissioners' Office on March 30 after a public hearing, and has been referred to the Offices of Legislative Research and Fiscal Analysis on April 10.
• Hawaii: HB1340 calling for the establishment of an advisory council within three months of certain "breakthrough therapies" designation approvals by the FDA was unanimously voted to pass at the Senate's Means and Ways committee, with some additional amendments and is currently within a 48-hour notice period ending April 11. 
• Missouri: HB1154 requiring state research on psilocybin for depression, PTSD, substance use disorders and end-of-life care was apparently provoking as it went through several passes, amendments, "perfections", laid overs, and is now currently placed on the House's Informal Perfection Calendar since April 4.
• Maine: SB1467 creating a cannabis research committee that would review potential applications of "other complementary alternative medicines" including psilocybin, ketamine and MDMA is currently being discussed at the House Committee on Veterans and Legal Affairs as of April 5.
• Washington: SB5263 on psilocybin access for certain cases and advancing research plus establishing an advisory board was again amended at the Appropriations Committee after a public hearing on April 1 and, as a minority recommended it did not pass, was referred to Rules 2 Review on April 4.
• Oklahoma: HB2107 promoting a pilot program for research on psilocybin's therapeutic potential for treating specific mental health conditions is sitting since March 29 at the Senate's HHS committee where it will be read for a second time and then shall pass on to the Appropriations Committee.
• Minnesota: HF1884, finally included in a large-scale omnibus health bill in an amended version that calls for developing a plan to address changes in state law towards legalizing psychedelics medicine and regulating it, will face the House Ways and Means Committee, reported Marijuana Moment.
• Massachusetts: HB3605 legalizes psilocybin for adults over 18 under a regulated model with licensed facilities; HB3589 legalizes possession, cultivation and gifting of up to two grams of psilocybin, ibogaine, DMT and mescaline for adults over 21; and HB3574 automatically rescheduling MDMA and making it available for PTSD treatment following FDA approval plus setting a $5,000 cap per session, were all referred to joint committees -on Public Health, on the Judiciary, and on Elder Affairs, respectively- on March 30.
__________
This article was originally published on Benzinga and appears here with permission.