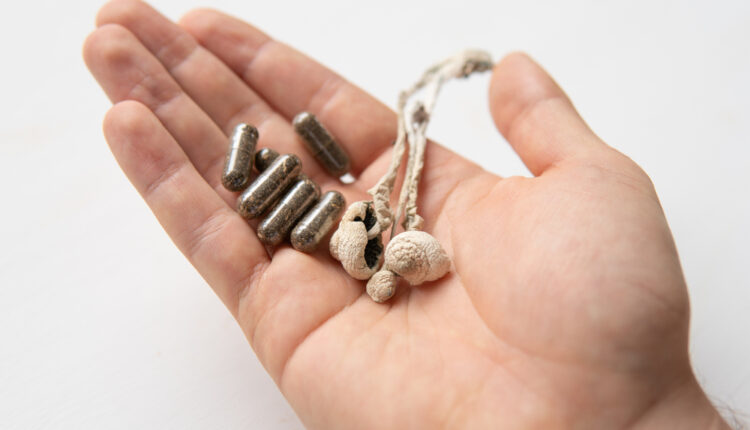 Psyence Group Issues Update On Psilocybin Cultivation Division, Psyence Production
Psyence Group Inc., the operator one of the world's earliest government-licensed commercial psilocybin production facilities, today provided an update on Psyence Production—a division of Psyence that oversees its psilocybin cultivation and production facility. Situated in Southern Africa, this facility holds an ISO22000 certification. Notably, Psyence is authorized to cultivate and export naturally derived psilocybin mushrooms for the burgeoning global medical and commercial medical research markets.
Recently, Psyence Group embarked on a project to expand its extraction capabilities. The construction of a new laboratory within the facility is already underway and is expected to be finalized in the fourth quarter of 2023. The expansion is expected to seamlessly fit within the existing facility footprint. Once completed, extraction equipment will be installed to augment the current capabilities.
Sign Up For The TDR Newsletter
The extraction equipment being used is provided by Eden Labs LLC, a Seattle-based product development and extraction technology company. This equipment supply aligns with the collaboration agreement between Psyence and Eden Labs, and will facilitate on-site extraction and processing of Psyence's naturally derived psilocybin-producing mushrooms before these materials are dispatched to Psyence's extraction partners and contract research organizations (CROs). These partners will further process this stabilized input material into an active pharmaceutical ingredient (API).
Tony Budden, Chief Strategy Officer at Psyence Group, expressed the company's aspiration to emerge as a premier supplier of psilocybin mushrooms and related products for the expanding global medical and commercial medical research markets. By augmenting their extraction capabilities, they aim to meet their objectives by increasing the production of psilocybin and psilocin extracts to provide a range of psychoactive ingredients from Psyence's facility in the future.
Psyence's ISO2200-Certified Cultivation And Production Facility And Issuance
In July 2023, Psyence's ISO2200-certified cultivation and production facility underwent a successful audit conducted by MGC Pharmaceuticals Ltd (MGC), a European bio-pharma company specializing in standardized phyto-cannabinoid derived medicines. This audit, adhering to EU-GMP standards, evaluated Psyence's facility's compliance with the necessary standards for exporting nature-derived psilocybin mushrooms to MGC's European facilities.
The audit determined that Psyence Production is fully compliant, and MGC received approval to import Psyence's raw mushroom materials to their Slovenian facility. This partnership holds the promise of collaborative analysis and stability testing of Psyence's mushrooms, as well as exploring potential markets for Psyence's products.
To support the expansion of its facility, Psyence Group secured a second round of investments totaling C$162,697 from existing private investors, including Brandon Kerzner and Cody Futeran. The funds from this investment will be earmarked for the facility expansion project. As part of this investment, the company has issued 1,355,810 common shares at a price of CAD $0.12 per common share and an additional 2,467 common shares at the same price as a finder's fee.
In addition to these developments, Psyence has issued 2,297,051 common shares at CAD $0.12 per share in connection with its partnership with Eden Labs. This issuance is in accordance with a commitment to settle a portion of the equipment purchase price in company shares upon the delivery of such equipment. These securities will be subject to a four-month hold period under securities laws from the date of issuance.
There will be further transfer restrictions on the securities issued to Eden Labs, with 25% becoming eligible for transfer on February 29, 2024, another 25% on March 3, 2024, 25% on September 3, 2024, and the final 25% on March 3, 2025.