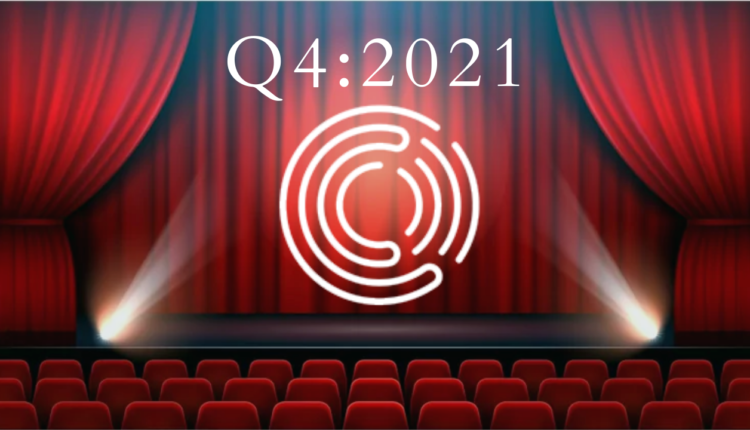 Q4 2021: Compass Pathways Dominates The Psychedelics Industry Spotlight
After a downtrodden couple of quarters which has seen the psychedelics sector dogged by lower volumes and overall investor malaise, a sea change could be in the offing this quarter. COMPASS Pathways plc (NASDAQ: CMPS), the UK-based pharmaceutical company researching how psilocybin therapy could help people with treatment-resistant depression, is set to release much-anticipated Phase 2b endpoint results. The resulting safety and efficacy data—and the definitive degree of such—could provide the biggest catalyst the industry has seen since COMPASS went public in September 2020.
COMPASS Pathways' Phase 2b trial, which officially completed the end of June, is a randomized controlled, double-blinded, dose-ranging study, investigating the safety and efficacy of psilocybin therapy. Dosing ranges compared a 25mg and 10mg dose of COMP360 psilocybin with a 1mg dose, administered in conjunction with psychological support from specially trained therapists. Primary outcome measures are based on a Montgomery-Asberg Depression Rating Scale (MADRS), a clinician-rated scale (0-6) measuring depression severity and consisting of 10 items.
What separates COMPASS' study from the previous ones is in the size and breadth of the study. With approximately 230 patients expected to be included in the final analysis, it will be the most comprehensive phased endpoint data ever seen in the psychedelic sector's nascent history.
Although Phase 3 studies have been administered for sister psychedelic compounds such as MDMA, psilocybin is, by far, the most researched compound among industry-listed companies today. The implications of COMPASS' results—positive or negative, and to what degree—should reverberate throughout the sector that is highly news driven and lacking of conclusive scientific validation.
To put this into perspective, COMPASS Pathway's trial will include more patients (almost 4:1) in the final analysis than did the New England Journal of Medicine randomized and double-blind study comparing psilocybin vs. escitalopram (a commonly prescribed SSRI for depression), along with psychological support, for moderate-to-severe major depressive disorder. This highly anticipated study co-authored by Dr. Robin Carhart-Harris was originally published in April.
Although psilocybin outperformed escitalopram in QIDS-SR-16 scores, mean changes from baseline and symptom remission, the results were not deemed not statistically significant because the study lacked scale—or "underpowered" in scientific parlance. An underpowered study is one in which insufficient individuals were enrolled to draw a meaningful conclusion.
The COMPASS Pathways Phase 2b readout should ameliorate this issue and provide enough statistical power to draw conclusions about the effectiveness of psilocybin along with assisted-therapy. In turn, this should instill additional confidence in rank & file retail, accredited and institutional investors to deploy capital back into the sector. Call it a raison d'etre if you will.
Although there is always a possibility the timing of topline data could be delayed due to unforeseen issues or complications due to COVID, we retain a high confidence that timelines will hold true. Approximately six weeks after announcing the end of the trial, COMPASS reiterated that they were on track to report data by end of 2021.
The company has never waffled on this estimation.
A Definitive Readout Matters
As with any clinical trial, the definitiveness of data matters. A smashing, no-doubt-about-it readout is certainly more catalyzing than one that barely meets statistical significance. The psychedelics industry already has such precedent in this regard.
A 2019 Multidisciplinary Association for Psychedelic Studies (MAPS) Phase 2 trial for treatment of post-traumatic stress disorder (PTSD) fits this criteria. The 107 participant study found that 56% no longer qualified for PTSD after treatment with MDMA-assisted psychotherapy, measured two months following treatment. At the 12-month follow-up, an astounding 68% no longer had PTSD. Most subjects received just 2–3 sessions of MDMA-assisted psychotherapy and all participants had PTSD of the long-term (17.8 years), treatment-resistant variety.
To put these results into perspective, frontline PTSD drugs such as sertraline (Zoloft) and paroxetine (Paxil) typically only achieve 20% to 30% long term remission rates in patients. Both carry a hefty contraindication profile, and are not suitable for many people.
If COMPASS Pathways Phase 2b readout goes beyond basic "statistical significance" and display blowout efficacy data (along with strong safety data, of course), the market will respond. Not only will psilocybin with assisted-therapy considered a potential treatment option, it will be considered a potential frontline treatment option. Obviously, the potential addressable market for a next-generation solution is massive.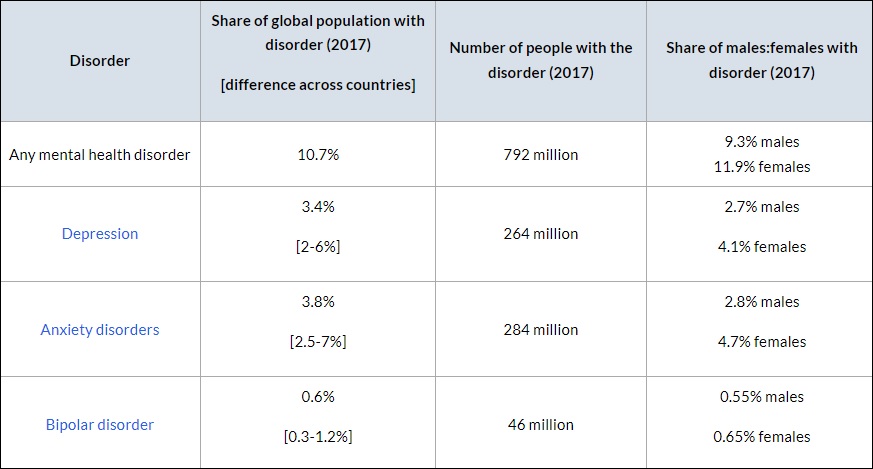 With a global depression treatment market estimated to reach US$16.06 billion by 2027, the stakes are high at each readout stage. With COMPASS leading the research for a major depressive disorder, a pronounced spillover effects should be felt throughout the sector in those dealing in like indications.
Efficacy Data May Be Promising, But What About Ancillary Data?
While the market will mostly focus on the headline data, significant subplots are embedded in the trial. For example, while Cybin Inc. CEO Doug Drysdale "doesn't see a reason why we won't see positive efficacy data", he's on the lookout at the finer points of the data. He notes that inter-patient variability—defined as the range of possible values for any measurable endpoint in the study—could come into play as psilocybin is a prodrug that is metabolized by the liver. A prodrug is a biologically inactive compound which can be metabolized in the body to produce the active drug.
Since metabolic rates and enzyme (monoamine oxidase) availability, to name a few, differ in every individual, it is possible that COMPASS' COMP360 psilocybin could effectuate material variability in the patient group. A little variability is to be expected; too much variability could throw the repeatability of results into question.
Other potential issues, such as slow patient metabolic rate, could heighten the risk of drug toxicity in some subjects. Although psilocybin has shown an exceptional safety profile throughout its studied history.
Doug Drysdale also points out that the effects of concomitant medications could be a factor in the trial. Concomitant medications are any prescription or over-the-counter drugs and supplements taken in addition to an investigational therapy by a study subject. Their usage can help Investigators identify issues that were not previously reported as adverse events, and could explain adverse events that are caused by drug interactions instead of the study treatment itself.
The data will go along way towards the design of COMPASS Pathways' upcoming Phase 3 study, assuming efficacy and safety endpoints are met.
Final Word
After months of reading about industry potential, Total Addressable Market, psilocybin's transformative therapeutic qualities et al, we sense that investors have moved beyond these narratives. It's not that these factoids have changed, so much as investors are craving the data to corroborate them. After all, the lifeblood of every early-stage growth industry is a galvanizing news—an "A-Ha" moment that compels investors to act. We cannot think of a better event than validating, fully-powered readout results from the most advanced study in the sector.
Investors will be hoping COMPASS can play Santa Claus and deliver the industry an early Christmas present in Q4.