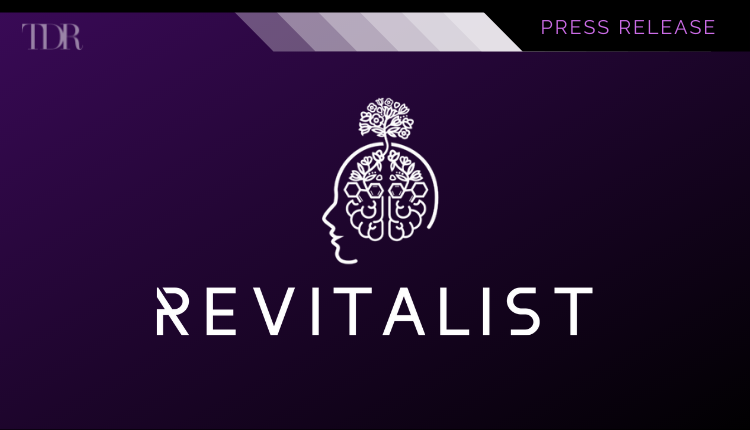 Revitalist Increases Pipeline to Eight Clinics in Five States
REVITALIST LIFESTYLE AND WELLNESS LTD. (CNSX: CALM) is pleased to announce it has entered into a binding letter of intent ("LOI") dated October 25, 2021 to acquire a ketamine clinic ("Acquisition") located in Jacksonville, Florida ("Clinic"). This represents a total of eight clinics in the Company's clinic pipeline in five states.
The Clinic was founded in 2017 and is an established practice managed by Dr. Nicholas Kalynych. Dr. Kalynych, is a Certified Registered Nurse Anesthetist with over 30 years of experience in health care. He earned his Doctorate of Nursing Practice from the University of North Florida and has held several executive level positions at hospitals and universities in the state. The Clinic provides ketamine infusion treatments for many mood disorders, including depression, post-partum depression, bipolar depression, PTSD, OCD, and anxiety. They also treat chronic pain syndromes like chronic migraines, CRPS (formerly called RSD), fibromyalgia, phantom limb syndrome, trigeminal neuralgia and post-herpetic neuralgia. Since inception, the Clinic has provided over 800 infusions.
Under the contemplated Acquisition, Mr. Kalynych will continue to manage the Clinic and utilize his extensive administrative and clinical expertise to expand the clinics services lines and open future clinics for the Company. The Clinic would be supported alongside the Company's existing network of clinics, raising the profile of Revitalist's brand and approach to patient care in the United States.
Pursuant to the terms of the LOI, the consideration contemplated for the Acquisition is estimated to be $100,000 USD. The consideration is proposed to be payable as approximately $40,000 in common shares of Revitalist and $60,000 in cash. The share consideration will be issued at the greater of $0.50/share and the 20-day volume weighted average share price preceding the issue date. The consideration shares will be issued 50% in 12 months and 50% in 24 months following the closing of the Acquisition.
To view the original press release in its entirety click here