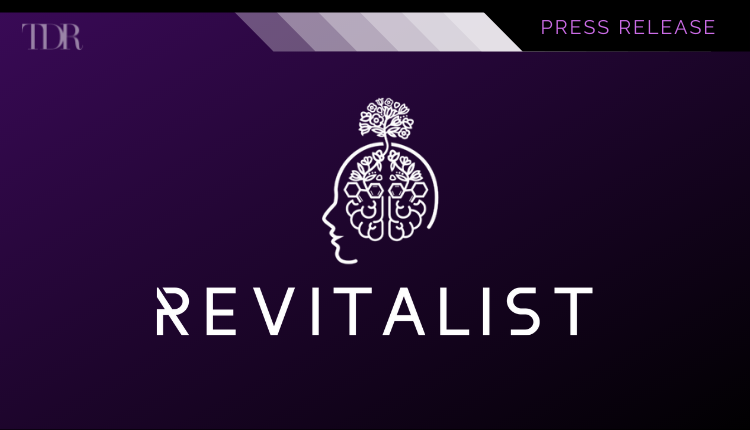 Revitalist Lifestyle Commences Trading in the USA under Ticker RVLWF
REVITALIST LIFESTYLE AND WELLNESS LTD. (CNSX: CALM), is pleased to announce it has commenced trading in the United States on OTC Markets Group's OTC Pink marketplace under the ticker symbol "RVLWF". OTC Markets is recognized as a leading public financial market for international companies to trade in the U.S. Currently, the OTC Markets has over 11,500 securities trading with a total market capitalization of approximately USD $2.2B.
Revitalist has applied to upgrade its OTC listing tier to OTCQB. Companies listing on OTCQB must satisfy minimum reporting standards, pass a bid test, and undergo annual verification which Revitalist expects to satisfy. The Company has also applied to register with the Depository Trust Company (DTC) which will allow its shares to be electronically cleared and settled. Approval for both the OTCQB listing and DTC eligibility is expected in the coming weeks.
We are extremely pleased to have listed with the OTC Markets Group and look forward to up-listing to the OTCQB. An OTC listing is an important milestone, providing Revitalist shareholders additional options for liquidity and expanding our market presence throughout North America.

Kathryn Walker, Chief Executive Officer at Revitalist
Revitalist continues to trade on the Canadian Securities Exchange under the ticker symbol "CALM".
ABOUT REVITALIST LIFESTYLE AND WELLNESS
Revitalist Lifestyle and Wellness Ltd. is a publicly traded (CSE: CALM) company, headquartered in Knoxville, Tennessee, with five clinics operating across the United States and expanding. Revitalist is dedicated to empowering individuals toward an improved quality of well-being through a combination of comprehensive care and future-centric treatments provided by medical professionals, mental health experts, and chronic pain specialists. Since opening their first clinic in 2018, Revitalist has provided over 7,000 infusions for patients suffering from treatment-resistant conditions. Additionally, Revitalist offers a number of lifestyle optimization services and vitamin infusions that can bring anyone closer to total wellness.
To view the original press release in its entirety click here