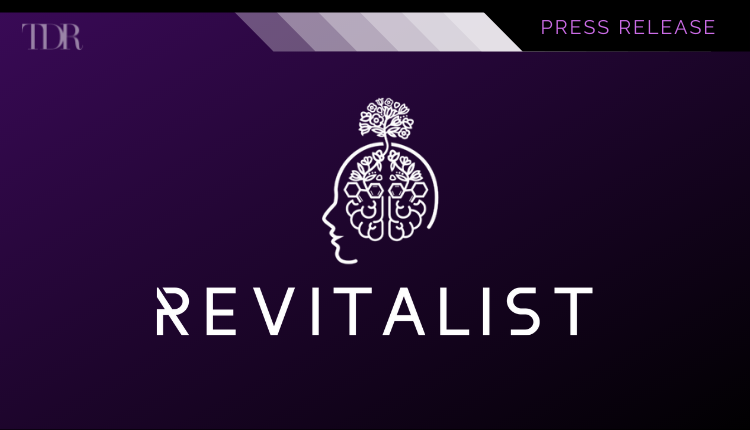 Revitalist Lifestyle Reports Sales Growth of 98% Year Over Year
REVITALIST LIFESTYLE AND WELLNESS LTD. (CNSX: CALM) is pleased to announce its clinic operations generated approximately $632,000 in revenue for the four months ended August 31, 2021, compared to $320,000 for the same period in 2020. The growth represents a 98% increase over prior year and is attributable to organic growth at its flagship clinic in Knoxville, TN, plus additional revenue from three new locations opened in Johnson City, TN, Louisville, KY, and Chattanooga, TN. Estimated gross margin on this level of sales is approximately $391,000 (1).
(1) Calculated using Stifel GMP estimates. Source: Stifel Nicolaus Canada Inc. 2021. Canada-Healthcare.
*Amounts disclosed in Canadian dollars unless otherwise noted.
ABOUT REVITALIST LIFESTYLE AND WELLNESS
Revitalist Lifestyle and Wellness Ltd. is a publicly traded (CSE: CALM) company, headquartered in Knoxville, Tennessee, with five clinics operating across the United States and expanding. Revitalist is dedicated to empowering individuals toward an improved quality of well-being through a combination of comprehensive care and future-centric treatments provided by medical professionals, mental health experts, and chronic pain specialists. Since opening their first clinic in 2018, Revitalist has provided over 7,000 infusions for patients suffering from treatment-resistant conditions. Additionally, Revitalist offers a number of lifestyle optimization services and vitamin infusions that can bring anyone closer to total wellness.
To view the original press release in its entirety click here