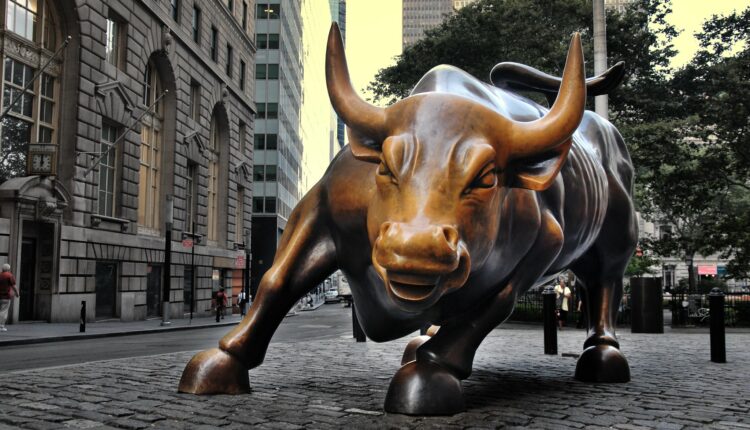 Revive Therapeutics Market Cap Soars As COVID Drug Moves Into Phase 3 Trials
Revive Therapeutics Ltd (CSE:RVV) (OTCMKTS:RVVTF) took a leap into rarified air Friday by becoming among the few public companies conducting full Phase 3 drug trials designed to treat onset COVID related conditions (non-vaccines). This set off a torrent of buying which ended in the company's biggest single-day volume day ever. TDR takes a look at competitor market caps with Phase 3 trial candidates angling to become frontline onset COVID treatments.
To recap, a mini mania drove shares sharply higher on Friday (68.08%) as the U.S. Food & Drug Administration (FDA) allowed Revive to proceed with a randomized, double-blind, placebo-controlled confirmatory Phase 3 clinical trial to evaluate the safety and efficacy of Bucillamine in patients with mild-moderate COVID-19. It was official confirmation that the company's Investigational New Drug application submitted on June 30 gained acceptance by the FDA, thus moving the study along. Subsequently, Chief Executive Officer Michael Frank affirmed that Revive would be "initiating the clinical trial in an expeditious manner."
The study will enroll up to 1,000 patients that will be randomized 1:1:1 to receive Bucillamine 100 mg three times a day (TID), Bucillamine 200 mg TID or placebo TID for up to 14 days. The primary objective is to compare frequency of hospitalization or death in patients receiving Bucillamine therapy with those receiving placebo. Efficacy will be assessed by comparison of clinical outcome (death or hospitalization), disease severity, supplemental oxygen use, and progression of COVID19 between patients receiving standard-of-care plus Bucillamine versus stardard-of-care plus placebo. Safety will be assessed by reported pre-treatment adverse events and treatment-emergent adverse events.
No timeline was given as to the expected time of trial completion.
Valuation Gap Closes
Big moves are nothing new for Revive investors. With an abundance of press releases and COVID coverage dominating the airwaves, the stock has been tremendously active in 2020. Since May 13, the company has registered fourteen individual sessions where price rose at least 10-percent. With 189.4 million shares outstanding and consistent volume buildup, these gains aren't the illiquid tape-painting type. However, Friday's price action stands out on a couple of fronts.
With 24.52 million shares traded on the Canadian Securities Exchange, volume easily eclipsed the former benchmark by a wide margin. The previous high for a positive close was 7.82 million shares traded on July 2, 2020—a couple of days after Revive's June 30th IND submission to the FDA. Furthermore, the stock closed Friday at an all-time high of C$0.395 (US$0.295), besting the $0.36 close achieved on May 26, 2020. The combination of record volume and all-time closing high (on the Canadian side) could infer positive indication for short-intermediate term price action going forward.
In TDR's view, much will depend on whether Revive garners similar respect as other Phase 3 COVID cohorts. As we can see by the chart below, this is currently not the case. Even after Friday's surge, the company aggregate market capitalization is still half of its nearest competitor.
Market Capitalization of Companies Conducting Phase 3 COVID Drug Trials (Non-Vaccine)
| | | | | | | |
| --- | --- | --- | --- | --- | --- | --- |
| Company | Symbol | Price/Share ($) | Covid Drug | Market Cap ($) | Shares Out | Recent News |
| | | | | | | |
| Revive Therapeutics | RVVTF (US) | 0.29 | Bucillamine | 55.8M (USD) | 189.4M | Phase 3 trial planned for 3Q 2020; initial data due 4Q 2020 |
| CTI BioPharma | CTIC | 1.51 | Pacritinib | 111.3M | 73.7M | Phase 3 enrolment of first patient announced June 1, 2020 |
| Bellerophon Therapeutics | BLPH | 12.84 | INOpulse Inhaled Nitric Oxide | 121.95M | 9.50M | Phase 3 trial initiation announced May 11, 2020 |
| InflaRx N.V. | IFRX | 5.02 | IFX-1 | 131.9M | 26.3M | Phase 3 trial to be initiated in the coming months |
| Fulcrum Therapeutics | FULC | 15.87 | Losmapimod | 434.9M | 27.4M | Phase 3 trial initiation announced June 24, 2020 |
| Vanda Pharmaceuticals | VNDA | 10.08 | Tradipitant | 549.9M | 54.6M | Phase 3 data due 3Q 2020 |
| Mesoblast Limited | MESO | 13.42 | Remestemcel-L | 1.58B | 116.8M | Phase 3 interim analysis due early September 2020 |
| Akebia Therapeutics | AKBA | 11.17 | Vadadustat | 1.59B | 142.9M | Phase 3 initiation announced July 14, 2020 |
| Incyte Corporation | INCY | 98.76 | Ruxolitinib, Baricitinib | 21.5B | 217.4M | Phase 3 initiation announced April 17, 2020 |
| Alexion Pharmaceuticals | ALXN | 102.49 | Ultomiris | 22.6B | 220.8M | Phase 3 open-label, randomized, controlled trial is underway |
| Regeneron Pharmaceuticals | REGN | 632.07 | Kevzara | 64.8B | 102.6M | Phase 3 trial did not meet primary endpoint – July 2, 2020 |
| Gilad Biosciences | GILD | 69.54 | Remdesivir | 87.2B | 1.3B | Phase 3 data met primary endpoint – April 29, 2020 |
| Eli Lilly & Co. | ELY | 150.29 | Baricitinib | 143.7B | 956..5M | Phase 3 trial initiation announced June 15, 2020 |
Obviously, the above chart is an overly simplistic way of drawing conclusions. After all, each company has an assortment of therapeutic pipeline assets, cash balances, intellectual property and partnerships which form the basis of true fair value determinations. For example, closest market cap comps Bellerophon Therapeutics and CTI BioPharma have $8.59 million and $81.15 million in cash & cash equivalents, respectively, according to their latest quarterly financials. CTI even has a history of material revenue generation.
We also note that Revive's competitors trade on major U.S. exchanges, thus have enhanced ability of attracting institutional capital. Most of the stocks on the list have investment bank coverage as well—although we believe Revive is headed in that direction.
Still, with COVID hopes driving the peer market valuations in $110-130 million market cap range and markets discounting the potential for a windfall COVID drug, Revive may have a legitimate shot at further closing the gap.
Unlike its competitors, Bucillamine has a proven operating history of treating inflammatory conditions (rheumatoid arthritis) and has a stellar safety profile in the nations where it is approved to do so (Japan and South Korea). Investors will hope Bucillamine's strong safety record translates to this novel therapeutic target. Being a known commodity has its advantages.
We now leave it up to Mr. Market to determine what comes next. But with Phase 3 approval, Revive is squarely in a sprint to determine which drugs become primary frontline treatments for onset COVID-19 conditions—and the immense profit potential that comes along with it. Choose your horse wisely.
TDR will have further coverage as events warrant.
Disclaimer: The principal(s) of The Dales Report have an existing position in Revive Therapeutics, as well as an existing agency agreement. The article is neither a solicitation nor endorsement to purchase the profiled security. There is substantial risk purchasing Revive Therapeutics based on the information provided, and has been published for informational purposes only. The principal(s) may divest or make additional purchases of securities without further notice. Please contact a licensed investment advisor if you are considering investing in Revive Therapeutics.