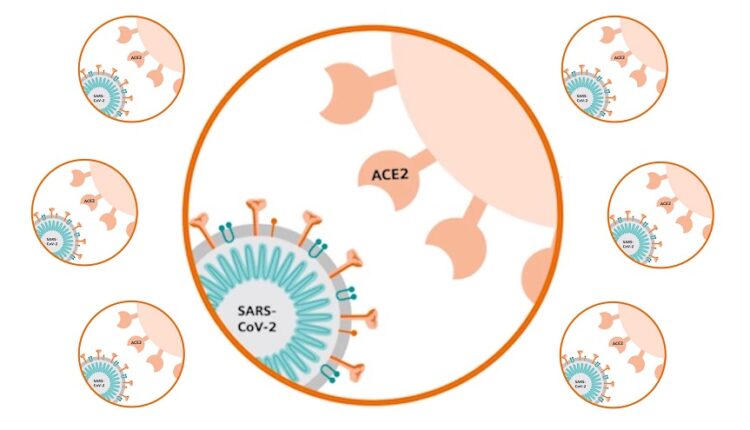 Revive Therapeutics: Remains Discounted To Peers As Oral COVID Therapeutics Race Heats Up
When pharmaceutical Pfizer recently giant disclosed it was earmarking up to US$1 billion for its oral antiviral drug candidate (PF-07321332)—before knowing the Phase 2/3 blinded trial results—things were seemingly looking up for Revive Therapeutics Ltd. (CNSX: RVV, OTCMKTS: RVVTF)—itself conducting a Phase 3 trial for mild/moderate COVID. With a market capitalization of approximately US$130 million (US$169 million fully diluted), Revive could theoretically be acquired 5-times over with a similar outlay Pfizer was shoveling into PF-07321332. And yet, the market yawned.
From our perspective, the lack of investor enthusiasm was surprising. Revive Therapeutics Phase 3 development of Bucillamine for symptoms of COVID isn't just a long shot bearing little resemblance to Pfizer's own study, but a comparable investors could sink their teeth into. After all, both Bucillamine and PF-07321332 are both attempting to attenuate mild/moderate symptoms of the virus; both compound's primary endpoints will measure the proportion of participants with COVID-19 related hospitalization or death; both are oral medications; both Pfizer and Revive expect trial readouts in Q4 2021 (Revive may readout first).
Save for mode of action—PF-07321332 is a protease inhibitor (antiviral); Bucillamine is an anti-inflammatory with antiviral properties—biotech investors were afforded a direct comparison into what Big Pharma was actually investing into an unproven oral therapeutic drug for COVID. Yet oddly, Revive lost approximately eleven percent on the week.
A few days later, Dr. Anthony Fauci confirmed the National Institute of Health (NIH) was indeed prioritizing oral therapeutics for the treatment of early COVID. With only a handful of companies conducting late-stage clinical trials on such therapeutics, Revive was perfectly positioned for the proclamation. But instead of galvanizing investor interest, its stock barely budged.
So why is the market failing to narrow the sizable chasm in market cap between Revive Therapeutics and its competitors in the COVID space? While the answer is multi-faceted, much of it is likely related to Revive's low profile among U.S. investors. Canada-domiciled and lacking U.S. investment bank coverage, Revive has largely flown under the radar down south despite having a legitimate shot at commercial success.
On this point, the most telling number is Revive Therapeutics low relative market capitalization. While it's a rudimentary exercise to make peer market cap comparisons based on one singular trial compound, the numbers don't lie: compared to its peer group, Revive Therapeutics is a notable outlier.
The following chart displays the market capitalizations of public companies developing treatments to reverse or attenuate COVID (i.e. reduce hospitalizations) directly. The bolded (navy blue) columns indicate oral delivery—the preferred, most convenient and cost-effective form of administration.
Public Companies In a Phase 2/3 or Full Phase 3 Trial For The Direct Treatment Of COVID-19 (Non-Vaccine)
| | | | | |
| --- | --- | --- | --- | --- |
| Company | Drug / Drug Type | Current Status | Delivery Method | Market Cap s/o ($USD) |
| Adagio Therapeutics | ADG20 / monoclonal antibody therapy (mAB) | (STAMP) Data expected Q1 2022 | injection | $2.255B |
| Atea Pharmaceuticals | AT-527 / direct-acting antiviral | Phase 3 data due 2H 2021 | oral | $2.578B |
| CytoDyn Inc. | leronlimab / monoclonal antibody | Phase 3 starting soon | subcutaneous injection | $835M |
| Eiger BioPharmaceuticals | Peginterferon Lambda / recombinant Interferon | Phase 3 data due 2022 | injection | $286.2M |
| GlaxoSmithKline | sotrovimab / monoclonal antibody | Top line data due 2H 2021 / 2022 | injection / intravenous | $101.66B |
| Molecular Partners AG | Ensovibep / designed ankyrin repeat proteins | Top line data expected early 2022 | infusion | $568.4M |
| Merck & Co. | Molnupiravir / antiviral, ribonucleoside analog | Undefined; interim data PR'ed 07/21 | oral | $191.01B |
| Pfizer Inc. | PF-07321332 / Protease Inhibitor (antiviral) | Possible Readout Q4 2021 | oral | $252.3B |
| PTC Therapeutics | PTC299 / broad-spectrum antiviral | Phase 2/3 expected to be complete 2H 2021 | oral | $2.80B |
| Veru Inc. | sabizabulin / cytoskeleton disruptor | Phase 3 expected to be completed Q4 2021 | oral | $557.8M |
Undiluted market cap as of August 7, 2021
A few more compounds targeting pulmonary diseases brought about by COVID can be considered. But in Revive's direct field of competition targeting oral 'knock out' solutions for COVID, it's not even in the same ballpark.
The least valued company with an oral therapeutic for COVID is Veru Inc. at US$557.8 million—worth roughly 329% more than Revive. The only company remotely close is Eiger BioPharmaceuticals at US$286.2 million, but their recombinant Interferon drug requires patients to receive an injection.
Keep in mind that unlike its competition, Bucillamine is a repurposed drug with an extensive safety profile. Used for decades in Japan and South Korea for rheumatoid arthritis, the most common side effects are pruritus (itchy skin) or mucocutaneous lesions which usually does not require discontinuation of therapy. To date, the Phase 3 Bucillamine study for mild/moderate has not seen any serious adverse events or safety concerns that required the Data and Safety Monitoring Board (DSMB) to be notified or take action on.
On the efficacy side, it is of course impossible to predict whether Bucillamine is on track to meet its primary endpoint, which is the proportion of patients meeting a composite endpoint of hospitalization or death from the time of the first dose through Day 28 following randomization.
What we do know is that Bucillamine displays strong evidence in vitro of preventing SARS-COV-2 virus docking onto the ACE2 receptors—the primary gateway of the SARS-COV-2 virus into human cells. Recent research published on July 1, 2021 confirms thiol-based mucolytics (similar to Bucillamine) also displayed potent allosteric inhibition of SARS-CoV-2-ACE2 binding via disulfide reduction.
Bucillamine was previously found to be as effective or better compared with Colcrys—the top selling gout drug in the U.S. at the time—in a Phase 2a trial published in 2015. Gout is a form of inflammatory arthritis characterized by recurrent attacks of a red, tender, hot, and swollen joint. Although the results proved Bucillamine's powerful anti-inflammatory characteristics in an unrelated conditions, the prevailing thesis is that these same qualities could attenuate the SARS-COV-2 cytokine storm responsible for so many pulmonary issues we are seeing today.
With the DSMB allowing Revive's Phase 3 trial to continue after interim analysis after 400 patients—a tacit confirmation of efficacy must have been observed. Whether it ultimately proves statistically significant in regards to primary/secondary endpoints remains to be seen; but the DSMB has the power to stop the trial if efficacy and/or safety was not observed, and they recommended enrollment continue.
So for investors trying to make sense of Revive Therapeutics outlier market cap, you're not alone. The company has been a small Canadian biotech underdog for much of its history, and it's now competing on Big Pharma's turf in one of the most hotly contested drug development races in recent memory. The new golden goose for COVID therapy will be a knock-out solution taken orally, with the victors reaping tens of billions in sales worldwide between them. Yet, the market remains decidedly fickle on Revive's odds of success.
Whether it is a visibility issue or something unbeknownst to investors remains to be seen. But it's hard not to appreciate Revive's risk/reward profile at these levels, given that trial risk is seemingly mitigated on the safety side.
At a later date, TDR will profile Revive Therapeutics valuable collection of psilocybin IP, which the company provided an update on August 10.