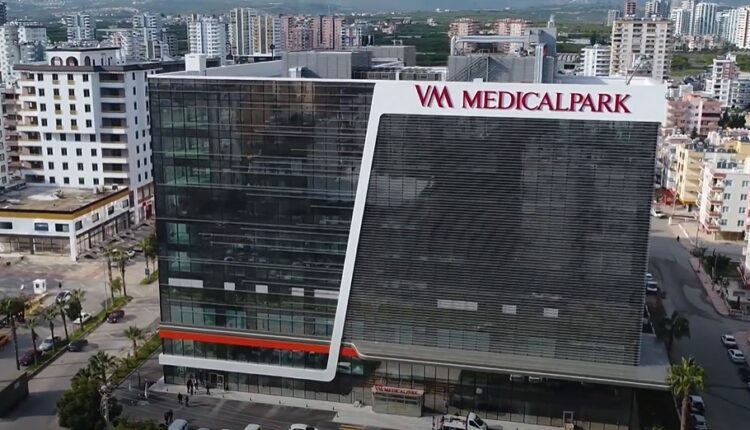 Revive Therapeutics To Expedite Patient Enrollments For Phase 3 COVID Oral Therapeutic Trial
In a bid to expedite patient enrollments and to ensure diversified patient populations to support future global regulatory submissions for Bucillamine—the company's COVID therapeutic agent currently in a Phase 3 study—Revive Therapeutics Ltd. (CNSX: RVV, OTCMKTS: RVVTF) has gone international. In doing so, Revive is following the footsteps of Big Pharma, which is using similar trialing tactics to its advantage.
Last week, Revive Therapeutics announced a decision to expand research with Bucillamine as a potential treatment for COVID—including the Omicron variant. The expansion aims to fill part of its patient enrollment quota outside of the U.S. and into Eastern European countries such as Turkey. More specifically, Revive, in collaboration with Delta Health, will add research sites from the largest hospital group in Turkey—MLP Care Hospital Group (MLP Care) and Istinye University—which has 30 hospitals in 15 cities and its affiliated university medical centers for a combined capacity of over 6000 in-patient hospital beds across Turkey.
Certainly, this maneuver by Revive Therapeutics should provide a boost to patient enrollments, which were slow on the uptake in Q4 2021. Although Revive announced it had "screened approximately 700 subjects" to date on December 28, it was projected that enrollments for the 1000-patient trial would be completed last quarter, as specified in October. Obviously, that did not happen.
It was also understood that the Independent Data and Safety Monitoring Board—an organization with the power to halt the study depending on safety and/or efficacy datasets—had conducted previous interim analysis of the data at the 600 patient interval. Yet, the December update revealed that only around 100 patients had enrolled since late October.
As such, Revive has decided to take a page from Big Pharma's playbook and pivot internationally in order to expedite patient enrollment.
For example, according to an FDA Antimicrobial Drugs Advisory Committee presentation disseminated on November 30, 2021, Merck maintained 94% of its aggregate trial sites for Molnupiravir (MK-4482) outside of North America. On December 23, the U.S. Food and Drug Administration issued an emergency use authorization (EUA) for Merck's molnupiravir for the treatment of mild-to-moderate coronavirus disease (COVID-19)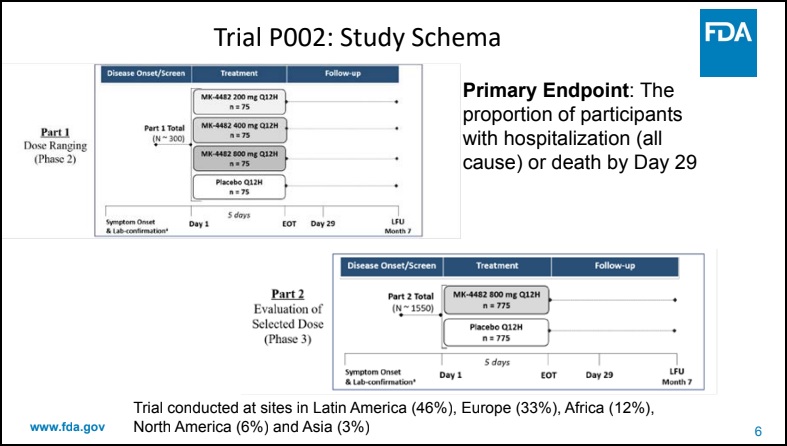 Whatever the cause, Revive elected to pivot to Eastern Europe to get enrollments moving again. This is not dissimilar from what Big Pharma has already done to get their oral COVID drugs to the finish line. With the added benefit of greater population diversity, it's possible there are additional benefits to the move that are not yet understood by the market.
How Turkey Could Boost Patient Enrollment & Diversification
Due to the way Revive Therapeutics' Phase 3 Bucillamine trial was designed, acquiring enough qualified patient candidates in a timely manner had become challenging. As a junior biotech company, the company cannot match Big Pharma's big bankroll and ability to pay large stipends to patients for trial participation. Revive is also competing for trial participants in ongoing oral COVID therapeutics programs, such as the Study of Oral PF-07321332/Ritonavir Compared With Placebo in Nonhospitalized High Risk Adults With COVID-19.
With the eligible patient population steadily dwindling, the competition for clinical trial volunteers is fierce. Especially coming in an environment where vaccination rates are steadily rising, thereby reducing the available candidate pool. Revive currently disqualifies patients that have been previously administered COVID vaccines from entering the trial.
The chart below exemplifies the erosion of available candidates taking place. According to Our World in Data, the amount of eligible adults which have received at least one COVID vaccination was 73.9% at the end of 2021—up from 65.4% at the end of calendar Q3 2021 and 55.7% in Q2 2021. With each passing week, this number diminishes even further, thwarting tailwinds of rising cases overall with the emergence of Omicron.
Accordingly, Revive Therapeutics could be facing enrollment stagnation because its U.S. trials are being exclusively conducted at extraneous clinical testing sites—not the hospitals themselves. As the American model is generally a pay-for-use system, it dissuades prospective patients from utilizing the medical system unless it's urgent, which keeps hospital visits down. It also encourages visits to family doctors for drug prescriptions, further bypassing the trial locations.
The advantage Revive's shift to Turkey is that it harmonizes the enrollment process by bringing everything under one umbrella. As a quasi-socialized medical system, citizens are broadly covered through subsidized and insurance-based healthcare. Through MLP Care's privately run network , they could be given a drug—such as Bucillamine for COVID—for outpatient treatment. A Turkish citizen is more likely to visit a hospital as opposed to a family office to receive primary healthcare.
This is important because unlike in the U.S., MLP Care has the ability to consolidate clinical trial enrollment in the hospital system itself. By facilitating an environment where drug administration and clinical trial enrollment can happen in one place, available candidates should increase and it will be easier for Revive to achieve the trial's 1000 patient objective.
While MLP Care might not match the Public Assistance Hospitals of Paris—which describes itself as the largest clinical trial center in Europe—in size, it's still a proficient medical system. Again, MLP Care is the biggest hospital group in a country with a population of 83.43 million people, or about 2.25x the size of Canada. With only around 300 patients to go before the trial's completion, the bar isn't set too high.
Helping the cause are reports that COVID cases spiking. On December 31, Reuters reported that Turkey logged 40,786 new coronavirus cases on Friday, its highest since April, while the Health Minister warned that the Omicron variant had become dominant as Turks celebrated New Year's Eve without restrictions. The country has not be left unscathed, despite vaccination rates that mirror that of some Western European nations.
While the pivot to Turkey set Revive's trial enrollment timelines back, it was ultimately a move deemed necessary. Now that it's happened, we anticipate the enrollment rate will increase with trial administration and health care existing simultaneously in the MLP Care hospital system. It also serves to obtain a broader patient profile base, while could help validate patient data.