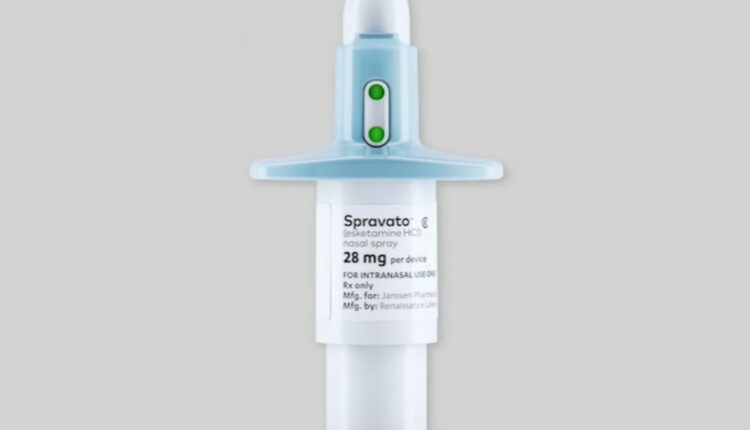 Sales Of Johnson & Johnson Esketamine Drug Spravato Rise Nearly 100% Year Over Year
Global pharmaceutical behemoth Johnson & Johnson (NYSE: JNJ) today announced results for their fiscal second quarter 2023. The company handily surpassed analyst forecasts by reporting adjusted earnings per share of $2.80 versus the consensus $2.62, and raised full year earnings guidance to boot. While performance was strong across most operating divisions, Spravato sales growth was particularly noteworthy.
Spravato is an FDA-approved drug developed and manufactured by Johnson & Johnson. The drug is designed to treat adults with treatment-resistant depression, a severe form of depression that does not respond adequately to other available treatments. Its active ingredient is esketamine, which is a nasal spray derivative formulation of a dissociative anesthetic, ketamine.
Ketamine had previously been used for many years as an anesthetic in medical settings. Subsequent clinical trials proved its usefulness at alleviating depressive symptoms, which ultimately lead to FDA approval of Spravato for such conditions in 2019.
At the time of the drug's launch, hopes were high that Spravato would become a blockbuster drug for JNJ. The nasal spray was the first new indication for ketamine since the substance was approved as an anesthetic in 1970, and very few novel non-SSRI drugs had been developed for depression over the previous 25 years.
Although there was plenty of hype and hope attached to the commercialization of Spravato, sales largely disappointed out of the gate. Plagued by claims of overpricing and inconvenient treatment protocols which required administration in a clinic setting, the drug experienced slow initial uptake.
Initial sales were so slow in fact, that JNJ omitted Spravato sales metrics from the quarterly financial reports entirely. Only beginning last quarter has the company provided a revenue breakdown for the esketamine drug.
Spravato Experiences Strong Sales Growth
Whether consumers have started coming around to the idea of clinical treatments or just a general acceptance towards quasi-psychedelic treatments in general, Spravato sales are booming. While JNJ did not provide specific commentary on this dynamic, the metrics speak for themselves.
In the Unites States and worldwide, year-over-year Spravato revenues grew 93.2% an 98.5%, respectively. Sales have comparatively accelerated over the past quarter, with the drug's Q2 2023 year-over-year growth rate above that of the previous six-month reporting period (93.1% worldwide sales growth).
Overall, Spravato growth was by far the strongest in Johnson & Johnson's Neuroscience portfolio, easily topping CONCERTA (Methylphenidate) growth on a worldwide basis (28.6%).
TDR awaits additional management commentary once the full Q2 2003 earnings transcripts are released.