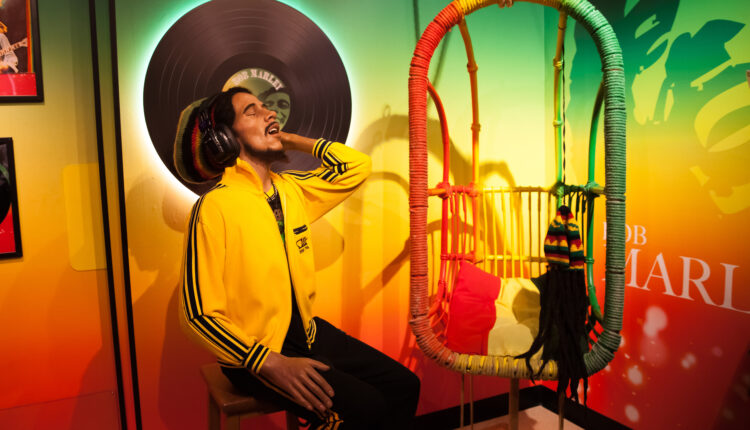 Silo Wellness Collaborate with the Marley Family on a Psilocybin Mushroom-Focused Brand
While many North American companies with a focus on psilocybin have set up shop in Jamaica, only a few have partnered with existing organizations and groups in the country. A new player on the scene has announced plans for a collaborative brand with the family of a legendary Jamaican musician.
Silo Wellness (CNSX: SILO) is a vertically integrated psychedelics company that began trading on the Canadian Securities Exchange in early March following the reverse takeover of Yukoterre Resources.
Operational since 2018, it announced the formulation of a patent-pending psilocybin nasal spray in Jamaica (where psilocybin is considered legal) in 2019. The company also offers psilocybin retreats in Jamaica and recently offered its first psychedelic retreat in Oregon using ketamine.
Silo Wellness announced earlier this month that it had entered into a multi-year license agreement with the family of Bob Marley. The agreement will give the company exclusive worldwide rights to brand, market, and sell "a distinct product line of functional and psychedelic mushrooms," according to a press release detailing the news.
"Our family is happy to collaborate with Silo Wellness to create the first-ever global mushroom brand," said Rita Marley, widow of Bob Marley and the family matriarch. "When Bob and I were young we followed a strict, natural diet and we would include medicinal mushrooms. Mushrooms fit with our vision of a world transformed for good through natural products."
Jamaica remains among a small handful of countries where psilocybin is not illegal to grow, extract, and sell. Silo Wellness intends to develop a brand portfolio of mushroom products, formats, devices, and swag, and will donate a percentage of all sales to a Jamiaca-based charitable organization of the Marley family's choosing.
"These are transformative times in which we are living. Our family seeks to use our platform to help facilitate positive change. Mushrooms have been used for centuries, and we believe they offer a natural pathway for healing and positivity," said Cedella Marley, Bob and Rita's daughter.
"There is deep respect for the legacy of Bob Marley, and we are honored to be entrusted as good stewards of a brand that stands for universal wellness and natural healing," said Douglas K. Gordon, CEO of Silo Wellness in response to the news. "We look forward to introducing a portfolio of quality branded products with instant name recognition and global visibility, enabling Silo to introduce what we intend to become the leading brand name in the functional and psychedelic mushroom category."
The company announced yesterday that on the heels of the Marley news, it had brought on two new VPs with the intention of growing the company's business and visibility in the space. Stuart Kirby will serve as the company's vice president of marketing and communications while Peter Holzworth will serve as the company's vice president of business development.
"With a decorated career in the adult beverage industry marketing some of the most iconic brands in the space, I look forward to Stuart's creativity in delivering and amplifying the Marley licensing agreement we have just recently announced," said Gordon. "I am equally excited to welcome Peter, who has tremendous experience in the cannabis and hemp industries, and to having him replicate that success within the psychedelic and functional mushroom category."