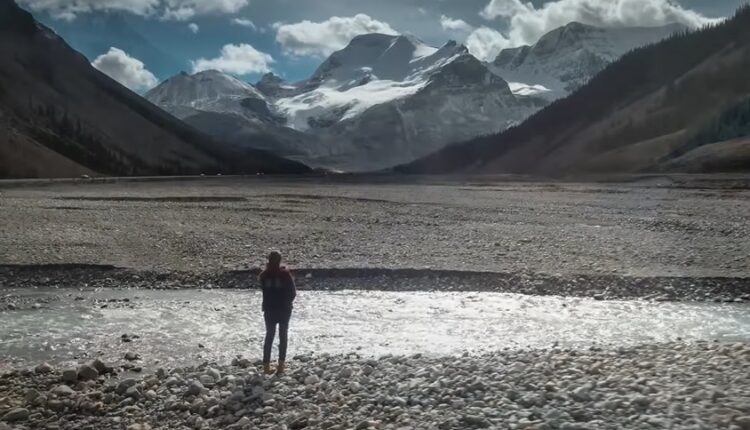 TDR's Top 5 Psychedelic Developments For The Week Of April 17
Welcome to TDR's review of the Top 5 Psychedelic Developments for the week of April 17. Aside from presenting a synopsis of events, we provide market commentary to summarize the week that was for publicly-listed companies.
5. North Carolina Lawmakers To File $5M Bill To Research The Use Of Psilocybin, MDMA In Medical Treatments
State lawmakers are considering legalizing medical marijuana this year. But a bipartisan group of legislators want to look at another type of drug that could be used in medical treatments.Psilocybin, sometimes called magic mushrooms, and MDMA, better known as ecstasy, can be abused by recreational drug users.
But new research suggests they could help treat — and even cure — conditions like post-traumatic stress disorder and cluster headaches.
A group of N.C. House Republicans and Democrats plan to file a bill that would fund about $5 million in studies at the state's research universities.
4. MDMA Expected To Be Approved To Treat PTSD By October: Study
The US Food and Drug Administration will be asked to approve MDMA to treat post-traumatic stress disorder by October — opening the door to the use of hallucinogenic drugs to treat mental illness. If approved, the drug will be available in hospitals before the second half of next year, according to new research.
Since the 2021 trial, Multidisciplinary Association for Psychedelic Studies, also known as MAPS, has conducted and completed a larger second trial with positive results, and that study will be published in the upcoming months.
After its publication, MAPS will ask the FDA for approval — and scientists believe it will be a smooth process to approval.
__________
Numinus CEO Payton Nyquvest On Second Quarter 2023 Financial Results And Numinus Network
__________
3. Psychedelic Stocks Edge Higher On Uneventful Market Trade
The psychedelic sector finished higher this past week, as reflected by the Advisorshares Psychedelics ETF (PSIL)↑1.66%. However, it was a notable laggard to the Nasdaq Junior Biotechnology Index↑8.29% while finishing inline with broader biopharma stocks as reflected in Nasdaq Biotechnology Ishares ETF↑0.77%. The NASDAQ 100 ↓0.71% and S&P 500 ↓0.20%finished lower as resurfacing inflation fears stoked by surprisingly strong manufacturing data put the brakes on risk asset buying.
Here's how the Health Care (Biotechnology) sector performed:

In The News…
Albert Hoffman…
Awakn Life Sciences has signed a collaboration agreement with the University of Exeter putting in place a framework for the upcoming Phase III trial exploring the use of ketamine-assisted therapy to treat Severe AUD. The agreement formalizes the design, budget and Awakn's contribution to the cost of the trial.
Bright Minds Biosciences announced that the International Searching Authority reviewed its international patent application directed to phenethylamine compounds and issued a Written Opinion indicating that Bright Minds' core phenethylamine compounds of interest are novel and inventive over the searched prior art.
Clearmind Medicine announced the filing of a patent application seeking to protect its unique combination of MEAI and SciSparc's Palmitoylethanolamide (PEA) for the treatment of depression.
Dr Ben Sessa. will be coming to Australia to lead theresidential component of Mind Medicine Australia's Certificate in Psychedelic- Assisted Therapies (CPAT) course and to present public lectures on psychedelic therapies.
Dr. Matthew Johnson discussed the intricacies behind the science of psychedelics and how it will transform the medical landscape.
Exeter University in the U.K. has launched one of the world's first postgraduate courses on Psychedelics in order to teach healthcare workers about the proper usage of psilocybin m, LSD, MDMA, and other psychoactive drugs in therapeutic work.
FCM MM Holdings, LLC has filed a preliminary proxy statement in connection with its nomination of four exceptional director candidates for election to the board of directors of Mind Medicine at its 2023 Annual General Meeting.
FSD Pharma announced completion of the first-in-human sentinel dosing of Lucid-21-302 in the Company's Phase I clinical trial evaluating its novel drug candidate as an orally-administered treatment for Multiple Sclerosis. The sentinel dose was completed on Sunday, April 16, 2023.
H.C. Wainwright & Co. reiterates 'Buy' rating on Mind Medicine, maintains $75 price target.
Ketamine shows promise in the treatment of depression in patients with borderline personality disorder.
Lobe Sciences has signed a share purchase agreement to acquire a 100% interest in Altemia & Company, LLC which includes all assets, know-how, intellectual property and commercial inventory of the Seller ( to manage patients suffering from Sickle Cell Disease.
Meme Of The Week
Mind Medicine Australia: Dr Ben Sessa. will be coming to Australia to lead theresidential component of Mind Medicine Australia's Certificate in Psychedelic- Assisted Therapies (CPAT) course and to present public lectures on psychedelic therapies.
Nova Mentis Life Science has begun recruiting participants into the first-ever clinical trial investigating the effects of psilocybin on the cognitive and behavioural symptoms associated with fragile X syndrome (FXS), the leading genetic cause of autism spectrum disorder (ASD).
PharmAla Biotech has been selected as the MDMA manufacturing partner for the Clinical Psychedelic Lab at Monash University's upcoming Phase 2 Clinical Trial.
Psygen Industries announced that its wholly-owned subsidiary, Psygen Labs Inc., completed manufacture of more than 1.5 million microdoses of lysergic acid diethylamide (LSD). A portion of the LSD has been exported to New Zealand for use in a Phase II clinical trial sponsored by MindBio Therapeutics.
Oregon: regulators of the state psilocybin services program announced they've approved the first state-licensed testing laboratory for the psychedelic.
Red Light Holland announced updates regarding its manufacturing plans to create homogenized natural psilocybin microdosing capsules.
Silo Pharma has commenced development of a novel formulation as a targeted prophylactic treatment, designated as SPC-15, intended for stress, anxiety, and PTSD.
TARA Mind, a mental health company that enables safe and affordable access to psychedelic-assisted therapy (PAT), announced it raised $3 million in pre-seed funding from Red Cell Partners, an incubation firm building and investing in technology-led companies.
TIME explores if psychedelics has potential to treat Long COVID…
Vice Ventures has closed a $25 million second fund to finance "bad" industries that cater to human vices. The new firm will in non-traditional venture verticals such as cannabis, alcohol, sextech and wellness, esports, gambling, caffeine, nicotine, psychedelics, addiction recovery, and yet to be known vices.
Washington State bill to promote research into psilocybin and create a pilot program to provide therapeutic access to the psychedelic for mental health treatment is heading to the governor's desk following final approval in the Senate.
2. Top Colorado Senator Files Psychedelics Regulations Bill
Colorado's Senate president has filed a bill to enact regulations for the possession, cultivation and use of certain psychedelics for personal, therapeutic and spiritual purposes—giving a preview of the policy landscape that may emerge following voter approval of a legalization ballot initiative last year.
The legislation seeks to set rules on "healing centers" where adults 21 and older could receive psychedelic treatment, tighten up policies on cultivation and facilitators, establish licensing requirements, dictate state agency regulatory responsibilities and impose penalties for unsanctioned activities.
1. Colorado Senators Approve Psychedelics Regulation Bill With Amendments In Committee
Colorado senators have approved a bill in committee to set up a regulatory framework for legal psychedelics under a voter-approved initiative. The Senate Finance Committee passed the legislation from Senate President Steve Fenberg (D), with amendments, in a 5-2 vote on Thursday, sending it to the Appropriations Committee.
Overall, the bill seeks to set up regulations for a psychedelics legalization law that voters passed at the ballot last year, largely focusing on rules for using the substances in licensed healing centers under the guidance of facilitators. The proposal has received mixed feedback from advocates and stakeholders so far—including in hours of testimony at Thursday's hearing.
The ballot measure called for the creation of an advisory board to develop regulatory recommendations to inform more holistic legislation covering such access, but as that process continues, the Senate president filed a separate bill this week to establish rules.