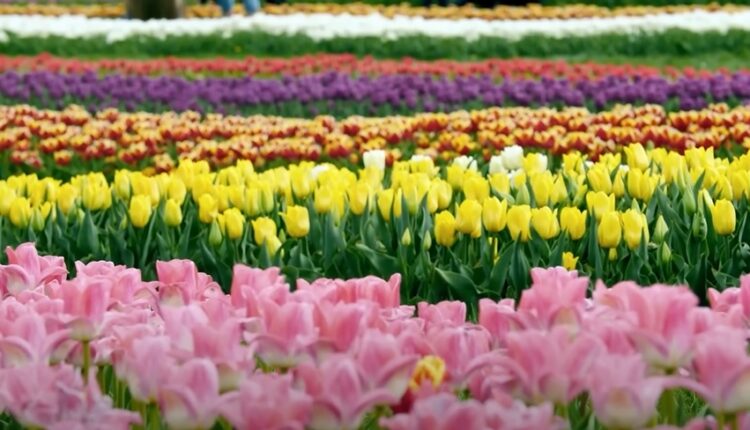 TDR's Top 5 Psychedelic Developments For The Week Of April 24
Welcome to TDR's review of the Top 5 Psychedelic Developments for the week of April 24. Aside from presenting a synopsis of events, we provide market commentary to summarize the week that was for publicly-listed companies.
5. Australia's Psychedelics Market Could Be Worth $2 Billion, As Five ASX Stocks Prepare For Seismic Changes In The Industry
Australia's psychedelics market could be worth $2 billion, a business leader claims, as five ASX stocks prepare for seismic changes in the industry. Three of those companies are preparing to establish or link with treatment facilities.
In February, the Australian Therapeutics Goods Administration (TGA) made the landmark decision to down-schedule MDMA and psilocybin to Schedule 8 'Controlled Medicines' from July 1, 2023.
4. Top Pharmacists Association Endorses Drug Decriminalization
The American Pharmacists Association (APhA) is officially backing the decriminalization of all drugs and paraphernalia, earning the praise of drug reform and harm reduction advocates. Members of APhA's House of Delegates voted to adopted the revised policy late last month, becoming one of the nation's largest medical associations to endorse broad decriminalization.
However, the association remains opposed to the "legalization of the possession, sale, distribution, or use of illicit drug substances for non-medical uses."
Members of APhA, founded in 1852 and representing over 62,000 pharmacy professionals nationwide, also voted to remove a prior policy plank that voiced support for the use of drug courts as an alternative criminal justice pathway for those with drug-related convictions.
___________
Data Table On The History Of Psychedelic Clinics & Retreats
| Date | Event |
| --- | --- |
| 1955 | First "psilocybin session" conducted by R. Gordon Wasson in Mexico |
| 1960s | Emergence of the "acid test" parties in the San Francisco Bay Area |
| 1993 | The first ayahuasca retreat center, Temple of the Way of Light, opens in Peru |
| 2000s | A growing number of underground psychedelic retreats in the US and Europe |
| 2010 | The first legal psychedelic retreat in the Netherlands, Synthesis |
| 2014 | The launch of the first clinical trial of psilocybin for depression |
| 2018 | The opening of the first legal psychedelic therapy center in the US, Field Trip Health |
| 2019 | The opening of the first legal psychedelic therapy clinic in Canada, the Toronto Psychedelic Society |
| 2020 | The launch of the first clinical trial of MDMA-assisted therapy for eating disorders |
| 2021-present | Continued growth of legal psychedelic retreats and therapies around the world |
___________
3. Psychedelic Sector Falls Along With BioPharma Stocks
The psychedelic sector lagged again this past week, as reflected by the Advisorshares Psychedelics ETF (PSIL)↓5.49%. The performance trailed both the Nasdaq Junior Biotechnology Index↓1.99% and Nasdaq Biotechnology Ishares ETF↓2.21% by a sizable amount. The NASDAQ 100 ↑1.80% and S&P 500 ↑0.82%finished higher as earnings, in general, have been quite strong in the reporting quarter.
Biopharma stocks were not helped by leaked video indicating the Fed Chair Jerome Powell intends at least two more rate hikes, and keep them at the higher threshold for longer. Higher interest rates can make early-growth biotech stocks less attractive to investors because the present value of their future earnings may decrease as the discount rate used to calculate the value of these earnings increases. This serves to dampen demand for these stocks in high rate environments.
Here's how the Health Care (Biotechnology) sector performed:

In The News…
atai Life Sciences announced that pharmacodynamic data on GRX-917, a deuterated version of etifoxine, was selected for poster presentation and presented yesterday at the Society for Biological Psychiatry Annual Meeting. The SOBP annual meeting is being held in San Diego from April 27–29.
Awakn Life Sciences announced it is reporting its financial results and business highlights for the three and twelve months ended January 31, 2023.
Awakn Life Sciences announced a non-brokered private placement financing for gross proceeds of up to $3,000,000 through the issuance of up to 6,521,739 units in the capital of the company at a price of $0.46 per unit, and that the Company has closed the first tranche of the offering issuing 2,392,858 units for gross proceeds of $1,100,715.
BetterLife Pharma will present on the anti-depressant and anti-anxiety activity of BetterLife's 2-bromo-LSD (BETR-001) at the upcoming SOBP Conference in San Diego, California.
Biomind Labs has commenced a Phase II clinical trial for its proprietary 5-Metoxi-N,N-dimethyltryptamine (5-MeO-DMT)-based BMND08 candidate, a sublingual formulation for the potential treatment of anxiety and depression in Alzheimer's disease.
Bionomics Limited announced that the company has completed target enrollment of approximately 200 participants in its randomized, double-blind, placebo-controlled, multi-center Phase 2b ATTUNE clinical trial evaluating BNC210 in Post-Traumatic Stress Disorder (PTSD).
ChatGPT and psychedelics…
Clearmind Medicine has formed a Data and Safety Monitoring Board (DSMB) to oversee the company's first in human clinical trial, for Alcohol Use Disorder treatment.
Core One Labs subsidiary, Awakened Biosciences Inc., has successfully synthesized psilocin at the GMP manufacturing facility of GMP Drug Inc., which Core One recently acquired.
Journal of Psychopharmacology: Individuals who use psychedelic substances in an attempt to self-treat their mental health tend to have mild to moderate positive outcomes. However, these individuals had lower adverse effects than those who were treated by professional therapists in the clinic.
Meme Of The Week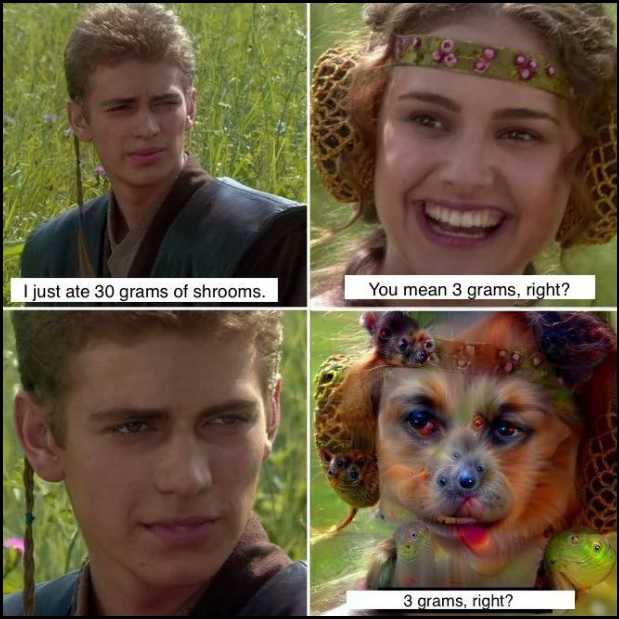 Mindset Pharma has filed two international patent applications under the Patent Coorperation Treaty for the protection of certain of Mindset's non-hallucinogenic novel non-tryptamine compounds known as "Family 6."
Mydecine Innovations reports positive preclinical results on the MYCO-006 series of its short-acting MDMA analogues.
PharmAla Biotech Holdings will provide MDMA and psilocybin to Australian psychedelics clinics run by Incannex Healthcare Ltd.
Psychedelics may become lowest enforcement priority in Jefferson County.
Queen's University and KHSC are officially set to get involved in the growing field of psychedelic research. Work is underway recruiting and screening potential participants for Phase 2b clinical trials on the efficacy and safety of psilocybin-assisted therapy for the treatment of alcohol use disorder (AUD).
Red Light Holland published a report aimed at educating law makers and a network of medical doctors in Australasia, about the potential benefits of microdosing psilocybin, based on the latest scientific research.
Reunion Neuroscience no longer meets the minimum required $1.00 per-common-share for continued listing on the Nasdaq.
Rose City Laboratories, LLC announced that it had been licensed by the Oregon Health Authority (OHA) to test psilocybin products for the state's therapeutic centers. It's the first lab to receive the required OHA license, although psilocybin treatment still can't move forward.
Red Light Holland has engaged world famous media personality, Mia Khalifa as an advisor to the company.
Tryp Therapeutics has closed its previously announced private placement of secured convertible debentures for aggregate gross proceeds ofAUD$2,400,000 which represents an oversubscription of AUD$400,000 above its previously announced minimum placement of AUD$2,000,000.
University of Exeter, a UK university, is debuting one of the world's first postgraduate qualifications on psychedelics.
2. Minnesota House Votes To Create Psychedelics Task Force As Part Of Omnibus Health Bill
The Minnesota House has passed an omnibus health bill that contains provisions to create a psychedelics task force meant to prepare the state for possible legalization.
The large-scale Senate legislation was amended in the House earlier this month to include language from a standalone psychedelics measure sponsored by Rep. Andy Smith (D). It was further revised in the House Ways & Means Committee this week before clearing the full chamber in a 69-58 vote on Wednesday.
The proposal is expected to move to a bicameral conference committee, where members will reconcile differences between the House and Senate proposals—including the psychedelics provisions that were not previously considered in the Senate—before a final product can be sent to the governor's desk.
1. Colorado Senate Passes Psychedelics Regulation Bill
The Colorado Senate has passed a bill to create a regulatory framework for legal psychedelics under a voter-approved initiative. The legislation from Senate President Steve Fenberg (D) was approved with amendments in a voice vote on second reading on Monday and then cleared third reading on Tuesday by a vote of 25-10. It now heads to the House of Representatives.
Overall, the bill seeks to set up regulations for a psychedelics legalization law that voters passed at the ballot last year, largely focusing on rules for using the substances in licensed healing centers under the guidance of facilitators. The proposal has received mixed feedback from advocates and stakeholders so far.
The ballot measure called for the creation of an advisory board to develop regulatory recommendations to inform more holistic legislation covering such access, but as that process continues, the Senate president filed a separate bill last week to establish rules.