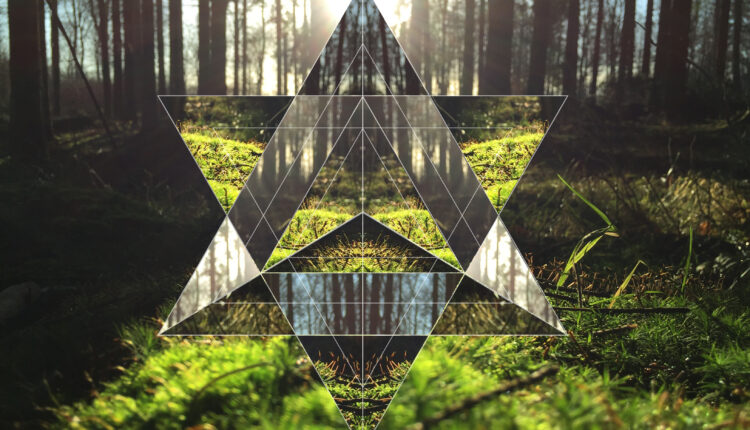 TDR's Top 5 Psychedelic Developments For The Week of August 10
Welcome to TDR's review of the Top 5 psychedelic stories of the past week. Aside from presenting a synopsis of events, we provide commentary to break down the significance of each to investors. TDR is committed to maintaining in-depth market coverage of the most newsworthy events the psychedelics space has to offer.
5. MindMed Expanding R&D in Europe, Appoints Dr. Miri Halperin Wernli As President
Mind Medicine Inc (OTCQB:MMEDF) is expanding its presence in Europe. The company will open an operating subsidiary in Switzerland that will oversee clinical development, scientific collaborations and the expansion of MindMed's business in Europe. To lead the initiative, MindMed appointed Dr. Miri Halperin Wernli as President to help guide its clinical development strategy and provide further leadership to its R&D pipeline.
Dr. Halperin Wernli is a senior pharmaceutical and biomedical executive with over 30 years of strategic and operational leadership in the biopharmaceutical industry. She has held worldwide senior leadership positions throughout Switzerland and in the United States at leading pharmaceutical companies including Merck, Sharp & Dohme, Roche, and Actelion Pharmaceuticals.
4. Police commissioner: Magic mushrooms spirit away the blues
Arfon Jones, 65, the police commissioner for north Wales, believes a compound in the mushrooms, psilocybin, could treat depression and post-traumatic stress disorder, and has asked 10 MPs in his region to support a call for the drug to be reclassified.
His call follows a report by the Conservative Drug Policy Reform Group and a think tank, the Adam Smith Institute. In it, researchers from King's College London and Manchester University argue that psilocybin could help avert an impending mental health
3. Champignon Brands: Approaching Two Months Of Sanction On The CSE
By now, the unfortunate events of Champignon Brands are well known. The company was issued a Cease Trade Order (CTO) by the British Columbia Securities Exchange on June 19 after BC's main securities body has taken issue with deficient filing of Form 51-102F4 Business Acquisition Report (BAR) as required under Part 8 of National Instrument 51-102. The following Monday, its shares were officially halted for trading in all Canadian jurisdictions, leaving Champignon's OTC listing as the only active trading venue in North America.
This upcoming Wednesday will mark two months that Champignon Brands' main listing has been rendered inactive. With the BAR filed three weeks ago, TDR believes the secondary deficiencies are being sorted out and the CTO will lifted shortly upon the satisfaction of regulators.
2. Mydecine Innovations Group Provides Inaugural Corporate Update in the Expanding Psychedelic Medicines Sector
Mydecine Innovations Group Inc (CSE:MYCO) (OTC:MYCOF) disseminated its inaugural corporate update to investors. The company is positioning itself to play a significant role in the future of psychedelic medicine including but not limited to: clinical trials focused on PTSD, IP development, 'fungtional' consumer goods, and digital health market services. Among the highlights:
Mydecine closed two seed financing rounds, raising approximately CAD$6 million to expand operations and completion of its mycology laboratory to advance its psychedelic medicine initiatives and IP Patent portfolio
Filled seven senior management positions, including the CEO, COO, CFO, CMO and Scientific Advisor roles
Built out The Mydecine Center of Mycology, a 7,500 sq. ft. state-of-the-art mycology laboratory in Denver, Colorado
And more…
TDR: An informative decision to provide investors with a Corporate Update—especially given the flurry of recent hires and moving parts within their business operations. We are also reminded of how big the industry opportunity entails, with the global mushroom market projected to grow to $86.6 billion, at a CAGR of 8.04% by 2025. TDR will be following every step of the way.
1. Mind Medicine (MindMed) Inc. Announces Q2 2020 Financial Results
Mind Medicine Inc. announced its second quarter financial results for the three and six months ended June 30, 2020. Main takeaways include:
Total assets at June 30, 2020 were $29.8 million—including $24.0 million cash—which are mainly earmarked to execute the Mindmed's multiple clinical trials
Net and comprehensive loss of $5.8 million for the six months ended June 30, 2020
TDR: MindMed announced Q2 2020 financial results and predictably, there weren't many surprises. With the company fully entrenched in development mode, there were no revenues to report. The biggest takeaway for TDR was the expense line, which MindMed spent approximately $4.57 million in the past quarter (excluding amortization of assets). With just over $24 million in cash remaining, MindMed has about five quarters left of cash reserves to sustain operations at the current burn rate.
With three concurrent clinical trials ongoing or about to commence, the company will likely need to access the capital markets again in three or four quarters.
MMED finished the week ↑6.25% on lackluster volume.