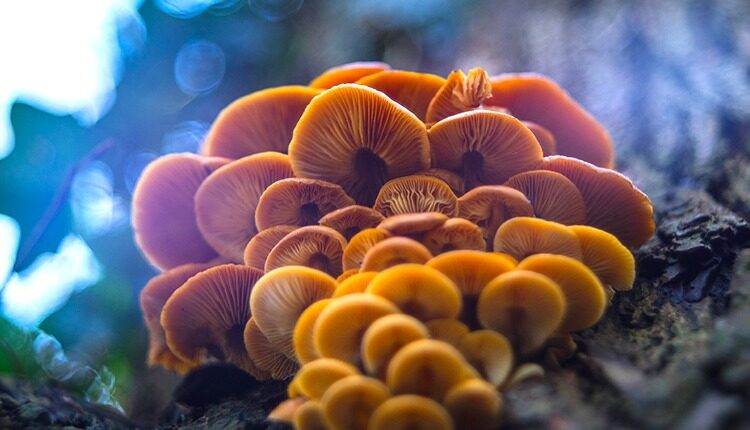 TDR's Top 5 Psychedelic Developments For The Week of August 17
Welcome to TDR's review of the Top 5 psychedelic stories of the past week. Aside from presenting a synopsis of events, we provide commentary to break down the significance of each to investors. TDR is committed to maintaining in-depth market coverage of the most newsworthy events the psychedelics space has to offer.
5. Mydecine Launches World's First Natural-Sourced cGMP Psilocybin for Global Research, Sales, and Distribution Enterprise
Mydecine Innovations Group Inc (CSE:MYCO) (OTC:MYCOF) announced that it is the first organization to exercise its cGMP capabilities under a special license to legally produce, transfer, sell, and export pharmaceutical-grade psilocybin.
The announcement comes on the heels of a recent landmark decision by Health Canada to permit four terminally ill patients to consume psilocybin mushrooms to ease distress. The company anticipates this historic decision establishes a precedent that allow for a wider adoption of psilocybin-based therapies.
4. Canadian Government Will Respond To Psychedelics Decriminalization Petition
The Canadian government will respond to a petition calling for the decriminalization of psychedelics after it garnered nearly 15,000 signatures—and there's legislation in the works that could make the policy change happen.
The petition, which is not binding but must be sponsored by a member of Parliament, discusses the historical use of entheogenic plants and fungi and the therapeutic potential of those substances.
3. Depression In the United Kingdom Exploding During the Coronavirus Epidemic
Almost a fifth of British adults likely experienced depression in June—double the amount before the pandemic—according to the Office for National Statistics (ONS).
Among the 3,527 participating adults, 19.2% showed moderate-to-severe depressive symptoms during the pandemic, almost double the number than before the pandemic (9.7 %).
TDR: While sector bottom line profitability is lacking, the latent market for its services is exploding. In particular, companies operating a patient/clinician model could see robust client demand over time as social isolation takes its toll. Sadly, the crisis occurring in Britain is a trans-national phenomenon, as congruent policy solutions to COVID-19 are applied worldwide.
Bigger picture, the effects of debilitating psychological disorders is profound. According to the Mood Disorders Society of Canada:
• Percentage of global disease burden represented by mental illness, neurological disorders and substance abuse is 13%
• Mental illness is the 3rd leading cause of disease burden worldwide
• Number of people who die by suicide daily worldwide: 800,000
• Suicide is the second leading cause of death for people aged 15 – 29 worldwide
And we haven't even talked about ancillary mental disorders such as addiction and cognitive dysfunction. Increasing awareness of the crisis—such as the story disseminated by ZeroHedge—appears to be on the upswing.
2. Rough Week For Mydecine Innovations Group As Stock (And Sector) Get Punished Again
With the psychedelics sector under pressure all summer, this week may have shown preliminary signs that investors are throwing in the towel. We present the steep decline in Mydecine Innovations Group Inc (CSE:MYCO) (OTC:MYCOF) stock as "Exhibit A". Despite keeping the news cycle spigots going, MYCO slumped ↓35.84% to $0.34/share.
While the volume didn't approach capitulation-like levels, the selling was sustained enough to overwhelm a thin bid-side. Essentially, a developing 2.5 week base of price support broke on Tuesday afternoon, setting a bearish tone for the rest of the week. MYCO has now declined around sixty percent since July 27, in what some may call an "over-reaction". Clearly, the market continues to be technically-driven at the present time.
Unfortunately, peer results weren't much rosier elsewhere. On the week, MindMed shed ↓9.80%, Numiness Wellness lost ↓11.53% (while forging fresh daily lows), and Champignon Brands declined 9.09% on the OTC.
Having raised $30 million in non-profit donations in less than six months, the Multidisciplinary Association for Psychedelic Studies (MAPS) and the Psychedelic Science Funders Collaborative (PSFC) announced the completion of the Capstone Campaign, a non-profit fundraising effort to fund the final research required to seek U.S. Food and Drug Administration (FDA) approval of MDMA-assisted psychotherapy for post-traumatic stress disorder (PTSD). If successful, this would be the first-ever psychedelic-assisted psychotherapy to earn approval from the FDA.
The Capstone Campaign provides the funds needed for MAPS to complete Phase 3 clinical trials in the U.S., Canada, and Israel, and seek FDA approval for MDMA-assisted psychotherapy as a treatment for PTSD. Interim analysis of the MAPS-sponsored Phase 3 trials indicates a high likelihood that MDMA-assisted psychotherapy will prove effective in treating PTSD for many sufferers.
TDR: As a non-profit organization that relies on public/private funding to advance important initiatives, donations were pivotal in making this milestone event happen. The announcement is a major development for the advancement of psychedelic-assisted medicine. To our knowledge, this upcoming MAPS Phase 3 trial is the most advanced in the sector and will be viewed as a harbinger for future MDMA study benchmark and design. The FDA has already granted the treatment breakthrough therapy designation, meaning it will be fast tracked through the development process.
Approximately 2,500 individual donors helped MAPS reach their fundraising goal within six months—including several high profile donors who stepped-up in a big way. Some of the notable contributors include:
Bob Parsons, founder of GoDaddy ($2 million)
Blake Mycoskie, founder of TOMS Shoes ($1 million)
John Gilmore, cofounder of Electronic Frontier Foundation ($1 million)
David Bronner, CEO of Dr. Bronner's ($800,000)
This support was crucial given that high cost of conducting clinical research. For example, In this study of 59 new therapeutic agents approved by the FDA from 2015 to 2016, the median estimated direct cost of pivotal efficacy trials was $19 million—with half of the trial cost estimates ranging from $12 million to $33 million.
TDR gives our utmost appreciation to all donors that made this important event happen.