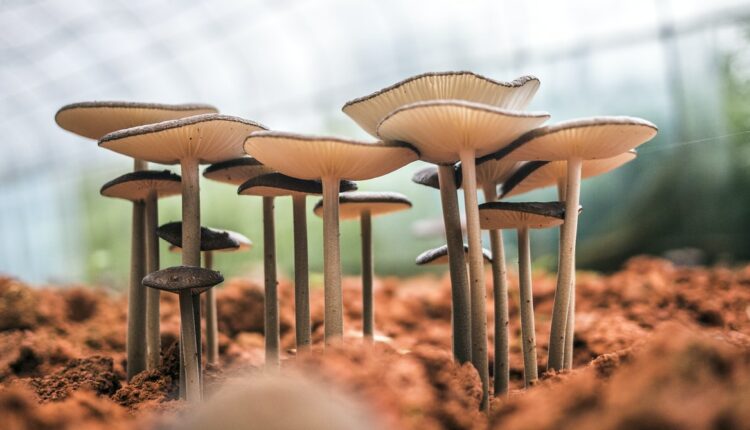 TDR's Top 5 Psychedelic Developments for the Week of August 24
Welcome to TDR's review of the Top 5 psychedelic stories of the past week. Aside from presenting a synopsis of events, we provide commentary to break down the significance of each to investors. TDR is committed to maintaining in-depth market coverage of the most newsworthy events the psychedelics space has to offer.
Champignon Brands Inc (OTCMKTS:SHRMF) is expanding its rapid-onset treatment service for major depressive disorder (MDD). The company will offer esketamine for the treatment of adults with MDD at its flagship clinic starting in September 2020. Ketamine was declared a breakthrough treatment for depression by the U.S. Food and Drug Administration. In May 2020, Health Canada approved esketamine for the treatment of MDD.
Champignon's clinic—the Canadian Rapid Treatment Centre of Excellence located in Mississauga, Ontario—is Canada's first multidisciplinary community clinic offering rapid-onset treatments for depression and is expected to be the first of its kind to provide this novel treatment for depression in Canada.
Field Trip Psychedelics Inc. announced it has closed the first tranche of its Series B financing, raising gross proceeds of $11.0M from a broad base of investors. The Financing was completed through a brokered private placement for which Canaccord Genuity Corp. and Stifel Nicolaus Canada Inc. jointly acted as lead agents.
The proceeds from the financing will be used to continue the rollout of Field Trip Health Centers across North America, to further advance work with its next-generation psychedelic molecule, FT-104, and to advance development on psilocybin producing mushrooms in partnership with the University of West Indies.
Numinus Wellness Inc. announced that it has filed restated financial statements as a result of a review by the Company's auditors in connection with its recently announced prospectus. The period covers the three and six months ended February 29, 2020 for Salvation Botanicals Ltd. and for the three and nine months ended May 31, 2020 for Numinus Wellness Inc.
The company notes that the restatement should have minimal bearing on the historical and ongoing operating performance of the company.
TDR: If there's any good news here, it's that virtually all negativity is already priced into the stock. After declining one cent to an all-time low of $0.195/share on announcement day (August 26), investors assertively bought the dip (Thursday's volume was ↑67.39% higher than Wednesday's volume). By week's end, the stock had rebounded to close at $0.22/share.
2. Mydecine Innovations Group—Powerful Reflex Rally
After weeks of flat-to-cascading price action, investment flows reversed materially in Mydecine Innovations Group Inc. The Life Sciences company dedicated to the development and production of adaptive pathway medicine closed the week ↑58.22 % on the strongest weekly volume in over 3 months.
Propelling the rally appears to be the news that Mydecine engaged with certain shareholders to enter into voluntary lock-up agreements applying resale restrictions on up to 52,908,420 common shares—pursuant to a May 2020 private placement—extending the period of time before shares become free trading. The voluntary Lock-up Agreements stipulate that shareholders will not dispose any of the Restricted Shares for an additional 120 days following the original unlock date.
Apparently, a big anchor was lifted off of investor shoulders. Subsequent rebound momentum brought price all the way back to July's late-month key support jailbreak, which saw MYCO halve in value over the next month.
We suspect Mydecine's price action has caught the market's attention. We would not be surprised to see other companies attempt similar maneuvers, where applicable, to restrict supply while investor demand gradually filters into the space.
Peter Thiel-backed Compass Pathways Plc on Friday filed for an initial public offering (IPO). The United Kingdom-based mental healthcare company, in which Thiel owns a 7.54% stake, said it plans to list its American depositary shares on the NASDAQ under the ticker "CMPS".
Silicon Valley billionaire Thiel is a co-founder of PayPal and was Facebook's first major investor. He is also the chairman of Palantir Technologies, which will go public through a direct listing in the coming weeks. Palantir is one of the tech industry's most valuable private companies, with a valuation of $20 billion.
The company posted a net loss of $24.83 million, or 30 cents per share, in the first six months of the year.
TDR: This is the best news the psychedelics sector has had in months. The introduction of Compass Pathways to the public markets lends instant credibility to the nascent psychedelic sector—including unparalleled leadership from an industry-focused big U.S. exchange listed company.
While TDR believes that psychedelic companies live & die based on the merits of their own therapeutics, the arrival of a true alpha dog heightens sector visibility considerably, which in turn attracts trickle-through investor flows.
The company is funded in the near term, having announced the successful completion of a Series B funding round at the end of April. Compass raised $80 million to help expand upon programs in psilocybin treatment-resistant depression (TRD) therapy, support research and pre-clinical/clinical trials.
Compass Pathways crown jewel, from an investor standpoint, may be the large-scale clinical development program of psilocybin therapy for depression—including a Phase2B study for TRD across Europe and North America. This is a huge and latent untapped market that psilocybin could potentially fill, sadly in growth mode as the COVID new normal takes its toll.
TDR will have additional coverage more details of the IPO and its valuation emerge.