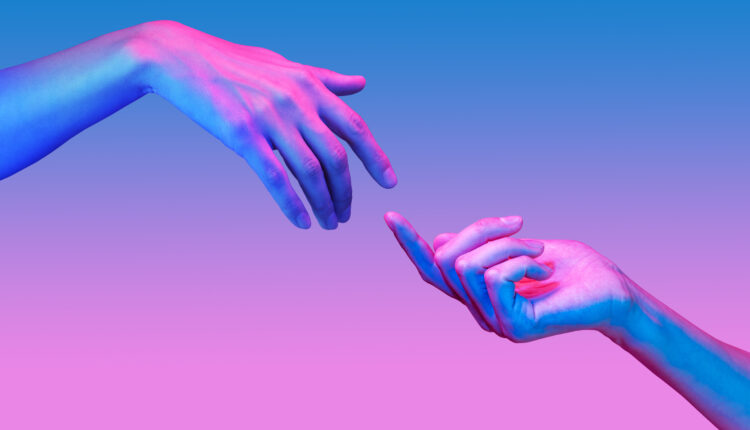 TDR's Top 5 Psychedelic Developments For The Week of August 3
Welcome to TDR's review of the Top 5 psychedelic stories of the past week. Aside from presenting a synopsis of events, we provide commentary to break down the significance of each to investors. TDR is committed to maintaining in-depth market coverage of the most newsworthy events the psychedelics space has to offer.
5. Red Light Holland Commences Magic Truffles Growth Operation in the Netherlands, Months Ahead of Schedule
Red Light Holland Corp (CSE:TRIP) announced that it has expedited the build out of its 3,000 square foot production and distribution facility in Horst, the Netherlands and has commenced growing its first magic truffles crop.
The company is currently growing three different strains of magic truffles and expects to have an initial batch of approximately 100,000 grams available in late October, 2020. Once ready, the truffles will be harvested over a six week period and legally distributed within the Netherlands.
4. NeonMind Submits Application for Psilocybin Research to Health Canada
Yield Growth Corp (CSE:BOSS) (OTCQB:BOSQF) majority-owned subsidiary NeonMind Biosciences Inc. announced submission of an application to Health Canada for an exemption to use a controlled substance for scientific purposes—pursuant to Section 56(1) of the Controlled Drugs and Substances Act, S.C. 1996, c. 19—for a planned preclinical trial using psilocybin. The exemption is required before a planned study to demonstrate psilocybin's therapeutic value as a treatment for weight loss can move forward.
Obesity is formally recognized by the World Health Organization (WHO) as a global epidemic, with at least 2.8 million people dying each year as a result of obesity. The WHO reported that in 2016, more than 1.9 billion adults, 18 years and older, were overweight.
3. MindMed Adds Psychedelic Assisted Therapy Expert Dr. Peter Gasser As Clinical Advisor For Project Lucy
Mind Medicine Inc (NEO:MMED) (OTCQB:MMEDF) has engaged renowned psychedelic assisted therapy expert Dr. Peter Gasser as an advisor to its LSD experimental therapy program Project Lucy. Dr Gasser is an industry pioneer who served as the President of the Swiss Medical Society for Psycholytic Therapy since 1997 and holds several individual treatment permissions to treat patients with MDMA and LSD.
Dr. Gasser and University Hospital Basel's Dr Matthias Liechti are conducting a Phase 2 trial of LSD assisted therapy for anxiety disorders. MindMed previously acquired the exclusive license to this ongoing Phase 2 trial through its collaboration agreement with the University Hospital Basel.
TDR: Strong announcement for MindMed, which rose ↑10.46% on the week on light volume. The appointment strengthens the company's research team as it intends to start a Phase 2b human efficacy trial named "Project Lucy" that will focus on experimental doses of LSD to treat anxiety disorders administered by a therapist.
2. Psychedelics Decriminalization Initiative Officially Qualifies For D.C. Ballot
A measure to effectively decriminalize a wide range of psychedelics has officially qualified for the November ballot in Washington, D.C.
The Board of Elections made the certification announcement during a virtual meeting on Wednesday, confirming that activists had collected enough signatures place the measure before voters in the nation's capital.
TDR: We originally brought this to reader's attention in July, as Decriminalize Nature DC submitted over 35,000 signatures to the DC Board of Elections in support of putting Initiative 81, the Entheogenic Plant and Fungi Policy Act of 2020, on the November ballot. The news was widely expected as only 25,000 valid signatures were necessary to push the measure forward. Now, it will officially take place in eighty-six days.
The pseudo-decriminalization of natural entheogenic substances such as psilocybin mushrooms would be noteworthy if de-prioritized by law enforcement in the nation's capital and lobbyist epicenter.
This is the second major psychedelics initiative that will appear on the ballot in November. Oregonians will also vote on whether to create a regulated psilocybin therapy program in the state. Initiative Petition 34 would legalize psilocybin to use for therapeutic purposes in a controlled setting with a licensed facilitator. Oregon could become the first state in the Union to legalize psilocybin in any capacity, recreational or medical.
1.Canada Will Let Terminally-Ill Patients Use Psychedelic Mushrooms For End-Of-Life Care
Four terminally-ill cancer patients will become the first people in decades to be allowed to legally possess and consume psilocybin mushrooms in Canada after a landmark decision Tuesday by the country's Health Minister.
The patients petitioned the government in April for exemptions from the country's laws against psilocybin in order to use psychedelic mushrooms as part of psychotherapy treatment. On Tuesday afternoon, Patty Hajdu officially granted the patients' request, the nonprofit organization TheraPsil, which assisted with the application.
TDR: While the section 56 exemption is symbolic from a capital markets perspective, it is yet another tacit acknowledgement that psychedelics is progressing as a frontline medical option. It is roughly akin to the first medical cannabis patients gaining access to medical cannabis in 2001 under the same exemption.
As a refresher, legal access to marijuana for medical purposes was first provided in 1999 using section 56 exemptions under the Controlled Drugs and Substances Act (CDSA). A landmark decision in R. v. Parker in 2000 held that individuals with a medical need had the right to possess marijuana for medical purposes. This led to the implementation of the Marihuana Medical Access Regulations (MMAR) in 2001.
The MMAR enabled individuals with the authorization of their health care practitioner to access dried marijuana for medical purposes by producing their own marijuana plants, designating someone to produce for them or purchasing Health Canada supply. The program has since been superseded by the Access to Cannabis for Medical Purposes Regulations (ACMPR).
Either way, TDR welcomes this landmark event as an important barrier—if mainly an optical one— has come down. The sector's ultimate success will largely depend on such cumulative wins.