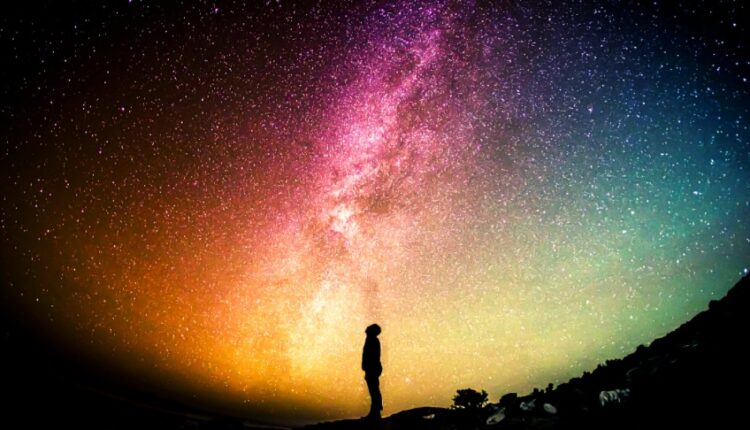 TDR's Top 5 Psychedelic Developments For The Week of December 14
5. MindMed Announces Successful Completion of Pre-IND Meeting with the FDA for Project Lucy
MindMed (NEO: MMED, OTCQB: MMEDF) announced the successful completion of a pre-IND (Investigational New Drug) meeting with the U.S. Food and Drug Administration (FDA) regarding the development of lysergic acid diethylamide (LSD) assisted therapy for an anxiety disorder.
The successful completion of this engagement with the FDA is an important milestone for the company and provides regulatory clarity and confidence as MindMed advances its lead clinical development program in the U.S. MindMed intends to open the IND with the FDA in August 2021, with a Phase 2b clinical trial evaluating experiential doses of LSD in an anxiety disorder.
18-MC (Project Layla) Phase 1 Clinical Development Update: Preliminary data has been analyzed for MindMed's addiction treatment program evaluating the ibogaine derivative 18-MC, which the company has named Project Layla. The preliminary data from the Phase 1 Multiple Ascending Dose (MAD) and Single Ascending Dose (SAD) study has shown that the drug is safe and well tolerated at the doses tested to date, and no Serious Adverse Events (SAEs) have been reported.
4. Tryp Therapeutics Successfully Debuts As Shares Jump 184% Over Final Go-Public Financing Round
In its much-anticipated CSE debut listing Friday, Tryp Therapeutics performed well. After racing to a daily high of $0.90 on-open, inevitable profit taking set in and an initial range was established. By the close, TRYP finished at $0.71/share with 6.78 million shares trading hands. The close represents a 184% increase over the final go-public financing round, where 17,400,000 Units (one common share + 1/2 warrant exercisable at $0.50) were sold to investors for total gross proceeds of $4,350,000 and sold at a price of $0.25 per Unit.
What makes Tryp different from most of its competitors is its commercialization strategy. Unlike Compass Pathways or Mind Medicine which plan on going the distance, Tryp is avoiding the risk and capital-intensive nature of late-stage Phase 3 trials. Upon the satisfaction of primary safety/efficacy Phase 2 endpoints, Tryp intends to establish strategic partnerships for late-stage clinical development. This would involve strategically entering into co-development partnerships to retain certain commercialization rights and market opportunities.
A "safer" path to revenue and royalty rewards in a next-generation biotech sector fraught with risk.
3. MindMed Announces $50 Million Bought Deal Public Offering
Mind Medicine announce that it has entered into an agreement with Canaccord Genuity Corp. pursuant to which the Lead Underwriter has agreed, on behalf of a syndicate of underwriters, to purchase, on a bought deal basis pursuant to the filing of a short form prospectus, an aggregate of 11,364,000 units of the Company at a price of C$4.40 per Unit for aggregate gross proceeds to the Company of C$50,001,600.
Each Unit shall consist of one subordinate voting share and 1/2 of one Subordinate Voting Share purchase warrant of the Company. Each Warrant shall be exercisable to acquire one Subordinate Voting Share at an exercise price of C$5.75 per Subordinate Voting Share for a period of 3 years from the closing of the Offering, such to accelerator conditions.
The deal was later upsized to an aggregate of 18,200,000 units at a price of C$4.40 per Unit for aggregate gross proceeds of C$80,080,000.
2. Numinus Completes First Extraction of its Psilocybe Mushrooms
Numinus Wellness Inc. (TSXV: NUMI) has completed the first legal extraction of Psilocybe mushrooms in Canada by a public company for research and development purposes. This follows Numinus' successful completion of the cultivation and harvest of the first legal flush of Psilocybe mushrooms at Numinus Bioscience, the Company's 7,000 square foot analytics and research laboratory.
Numinus CEO, Founder and Chairman comments:
Completing the first legal extraction of Psilocybe mushrooms in Canada is a critical next step to providing a natural product for safe, evidence-based psilocybin-assisted psychotherapies to those in need. Numinus continues to be a vanguard of positive change for the industry, and this announcement demonstrates our ability to deliver yet another first.
1. MindMed Announces $50 Million Bought Deal Public Offering
An mostly positive week for psychedelic stocks as most large issues posted strong gains on continued heightened volume profiles. After Fear Of Missing Out (FOMO) momentum vaulted the complex higher in the Monday morning session, gravity asserted itself as profit taking took hold. In the near term, the complex has a decidedly consolidatory feel to it, as traders await cues for near term direction.
| | | | | | |
| --- | --- | --- | --- | --- | --- |
| Company | Ticker | Price ($) | Weekly Change (%) | WoW Volume Trend | Market Cap ($) |
| Compass Pathways | CMPS | 56.99 | -1.28 | ↓ | US$2.05B |
| Mind Medicine | MMED | 4.58 | 0.22 | ↔ | C$1.49B |
| Cybin Inc. | CYBN | 2.39 | 37.35 | ↑ | C$313.8M |
| Numinus Wellness | NUMI | 1.81 | 23.12 | ↑ | C$203.9M |
| Champignon Brands | SHRMF | 0.79 | -3.65 | ↔ | US140.1M |
| Field Trip Health | FTRP | 5.32 | -4.99 | ↑ | C$167.4M |
| Revive Therapeutics | RVV | 0.69 | 32.69 | ↑ | C$163.4M |
| Havn Life Sciences | HAVN | 1.19 | 17.82 | ↑ | C$92.7M |
Mind Medicine Inc. ended the week flat after its third consecutive bought deal in as many months (see #3). With the company continuing its parabolic rise, the inclination to raise more money was too hard to turn down. By raising an additional $80 million, we estimate MindMed will have over $165 million (assuming the ITM warrants from the previous two bought deals are exercised) in the treasury—enough to bring 18-MC and LSD/assisted therapy through Phase 3, assuming both studies clear Phase 2. Will MindMed raise yet again if the stock keeps rising? Don't count it out, although it's probably more luxury than necessity at this point.
Havn Life Sciences Inc. had a solid week after announcing it had entered into an agreement with Eight Capital to buy 4,673,000 Units at a price of $1.07 per Unit on a bought deal basis. Each Unit will consist of one common share and one full warrant, with each warrant entitling the holder thereof to purchase one additional Share at an exercise price of $1.34 for a period of 36 months from the date of issuance. The deal was initially due to generate gross proceeds of $5,000,100, however, the deal upsized to $10,000,200 a day later.
Cybin Inc. continued to shine after announcing it has closed on its acquisition of 100% of the shares in Adelia Therapeutics Inc. for up to CDN $20,161,575. The market is optimistic about the synergies between both companies, which include access to new patent-protected active pharmaceutical ingredients, an expanding library of psychedelic derivative drug development candidates and more. Not only was Cybin among the top gainers, but it finished near the week's highs. Further continuation cannot be discounted.
As a reminder, Lisa Ling—currently the host of This Is Life with Lisa Ling on CNN—explores the medical uses of psychedelics and examines how for some the hallucinogenic toolbox might hold the key to a healthier future. The show air this Sunday at 10 p.m. ET/PT.