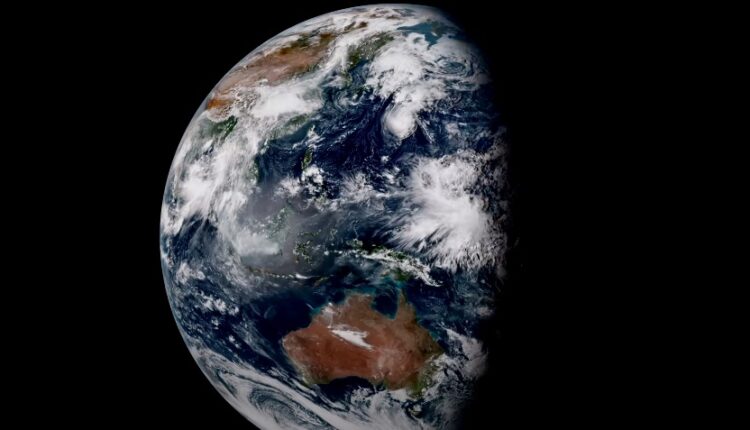 TDR's Top 5 Psychedelic Developments For The Week of December 21
Welcome to TDR's review of the Top 5 psychedelic stories of the past week. Aside from presenting a synopsis of events, we provide commentary to break down the significance of each to investors. TDR is committed to maintaining in-depth market coverage of the most newsworthy events the psychedelics space has to offer.
5. Novamind Receives CSE Conditional Listing Approval Under the Ticker "NM"
The post-consolidated entity known as Novamind Inc. has received conditional approval from the Canadian Securities Exchange for listing of its common shares following the completion of the previously-announced reverse takeover transaction. Novamind is a leading mental health company specialized in psychedelic-assisted psychotherapy. Novamind provides ketamine-assisted psychotherapy and other novel treatments through its network of Cedar Psychiatry clinics and operates a contract research organization specialized in clinical trials for psychedelic medicine.
Subject to final CSE approval, the common shares of the company are expected to commence trading on the CSE under the ticker "NM" on or about January 5, 2021
4. Revive Therapeutics Announces LOI to Acquire PharmaTher's Psilocybin Program
Revive Therapeutics Ltd. (CSE: RVV, USA: RVVTF), announce that it has entered into a non-binding letter of intent to acquire the full rights to PharmaTher Inc.'s intellectual property pertaining to psilocybin assets. PharmaTher is a specialty life sciences company focused on the research and development of psychedelic pharmaceuticals.
The acquired assets will include all of the following:
all intellectual and work property derived from PharmaTher's pre-clinical research activities in traumatic brain injury and stroke, with the aim to obtain U.S. Food and Drug Administration (FDA) Orphan Drug Designation;
all intellectual property portfolio covering neurological disorders, cancers and novel combinations of psilocybin and FDA approved drugs;
all intellectual and work property derived from the study being currently undertaken by the National Health Research Institute in Taiwan; and
key provisional patent applications with the U.S. Patent and Trademark Office
The Acquisition follows the previously announced exclusive research collaboration agreement with PharmaTher to accelerate the development of psilocybin in the treatment of cancer and the discovery of novel uses of undisclosed psychedelic compounds.
3. Mydecine Innovations Group Engages ethica CRO as Contract Research Organization Partner for Phase 2A PTSD Clinical Trials
Mydecine Innovations Group (CSE: MYCO) (OTC: MYCOF) announced that it has engaged ethica CRO, a full-service Contract Research Organization (CRO) that conducts and manages ethical clinical research on drugs, biologics, medical devices and more, as the contract research organization (CRO) for its upcoming Phase 2A PTSD clinical trials.
We are excited to bring on a high-caliber partner in ethica CRO, which has extensive expertise in managing clinical studies to the highest standards of ethical and clinical practice… We believe that with ethica CRO's deep clinical experience, and through our achievements in trial preparation, we are optimally positioned for our upcoming Phase 2A PTSD clinical trials in Veterans in Canada and the United States.

Josh Bartch, CEO of Mydecine Innovations Group
ethica CRO is a full-service, global CRO that provides drug development services to biopharmaceutical companies in clinical trials. ethica CRO provides a complete range of clinical study management and biometrics services for clinical research phases 1 through 4.
2. Revive Therapeutics Provides Update on FDA Phase 3 Clinical Trial for Bucillamine in COVID-19 with Plans on Emergency Use Access
Revive Therapeutics announced an update on the Company's U.S. Food & Drug Administration (FDA) Phase 3 clinical trial to evaluate the safety and efficacy of Bucillamine in patients with mild to moderate COVID-19. The company is on pace to meet its enrollment goals for the Independent Data and Safety Monitoring Board (DSMB) to review the safety and efficacy data from the 210 patients as part of the first interim analysis of patients treated and followed up for 28 days after randomization.
The company's clinical safety team has actively monitored the ongoing interim data of patients and found there have been no safety concerns and no severe adverse events during the interim analysis enrollment period. Nor have there been any serious safety concerns that required the DSMB to be notified.
There are currently nine clinical sites participating in the study with an additional six more clinical sites joining in January to satisfy the overall enrollment goal of up to 1,000 patients.
Furthermore, Revive aims to file for an Emergency Use Authorization (EUA) of Bucillamine for mild to moderate COVID-19 with the FDA. They hope to replicate Eli Lilly's success in obtaining a EUA for the emergency use of bamlanivimab and the combination of casirivimab and imdevimab for COVID-19 in November.
1. Shroom Stocks Tumble As Profit Taking Displaces FOMO As 2020 Winds Down
A predominantly down week for the biggest psychedelic stocks, which fell on lackluster volume in shortened holiday trade. After Fear Of Missing Out (FOMO) momentum catapulted the complex higher in recent times, profit taking and thin bids became last week's modus operandi. In essence, buyers remained sidelined following extreme FOMO momentum buying which crescendoed on December 14.
| | | | | | |
| --- | --- | --- | --- | --- | --- |
| Company | Ticker | Price ($) | Weekly Change (%) | WoW Volume Trend – (Holiday Week N/A) | Market Cap ($) |
| Compass Pathways | CMPS | 55.03 | -3.43 | – | US$1.98B |
| Mind Medicine | MMED | 3.85 | -15.93 | – | C$1.51B |
| Cybin Inc. | CYBN | 1.89 | -20.92 | – | C$248.1M |
| Champignon Brands | SHRMF | 0.7175 | -9.17 | – | US127.2M |
| Field Trip Health | FTRP | 4.34 | -18.42 | – | C$164.0M |
| Revive Therapeutics | RVV | 0.69 | Flat | – | C$163.4M |
| Numinus Wellness | NUMI | 1.25 | -30.93 | – | C$143.3M |
| Havn Life Sciences | HAVN | 1.15 | -3.36 | – | C$89.6M |
Although Q4 sector moves were unsustainable and profit taking was predictable, signs of technical debasement started to emerge on select leadership stocks. A completely natural outcome following the sector's transformative leap forward—with leaders such as Mind Medicine jumping 13-fold trough-to-peak. Investors may view an indefinite period of listless and/or consolidatory price action as an opportunity to add to core positions, as the market digests recent gains.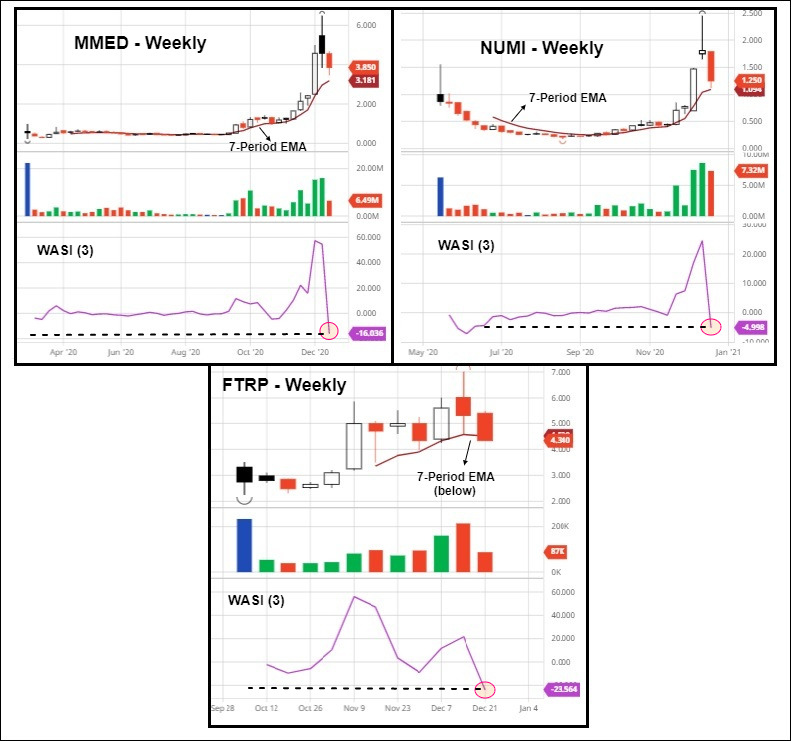 While the week was unkind to almost everyone, a couple of issues with company-specific news came out ahead.
BetterLife Pharma rose 31.19% on news that it had completed its acquisition to acquire 100% of the assets in Transcend Biodynamics LLC in an all-stock transaction. While the company owns both traditional and psychedelic drug candidates in its portfolio pipeline, the acquisition of BOL-148—a non-psychoactive Lysergic Acid Diethylamide (LSD) derivative—had investors excited. At this stage, scientists have not quantified how critical or necessary a LSD-induced "trip" is to initiate statistical therapeutic results in those with treatment-resistant depression and comorbidities. However, if the trip is less important than assumed, BetterLife could be sitting on a valuable patent.
Tryp Therapeutics announced the hiring of Dr. Peter Guzzo as Vice President of Drug Development. The PhD from Notre Dame with extensive private sector pharmaceutical experience will be responsible for collaborating with pharma, biotech, academic institutions and contract research organizations to help initiate and execute its drug development pipeline. This was an important hire as Tryp plans on fostering an extensive drug pipeline to the Phase 2 stage before partnering-off. Bringing in someone who can identify the right trial candidates early is critical to the company's success.
Tryp Therapeutics finished the week +4.22% on declining volume as profit takers were kept at-bay.
Revive Therapeutics has a tough start to the week but finished strong. Although an announced Letter of Intent (December 21) to acquire PharmaTher's psilocybin program did not provide upside traction, a December 23 update on Bucillamine did. Revive announced it is on pace to meet its enrollment goals for the DSMB to review the safety/efficacy as part of the 1st interim analysis of patients treated for mild/moderate COVID-19. Furthermore, no safety concerns or severe adverse events during the interim analysis enrollment period had occurred, and no serious safety concerns requiring DSMB notification had materialized.
After trading down as much as -20.28% on the week, Revive rallied back to finish flat.