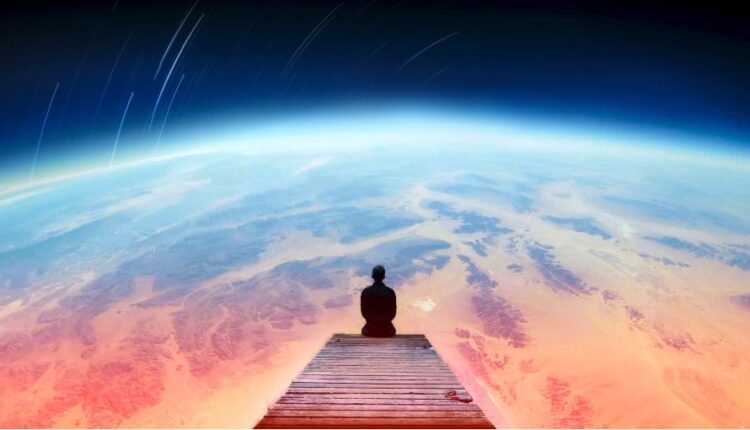 TDR's Top 5 Psychedelic Developments For The Week of December 28
Welcome to TDR's review of the Top 5 psychedelic stories of the past week. Aside from presenting a synopsis of events, we provide commentary to break down the significance of each to investors. TDR is committed to maintaining in-depth market coverage of the most newsworthy events the psychedelics space has to offer.
5. Red Light Holland To Make Investment in St. Vincent and the Grenadines' Plant-Based Wellness and Psychedelics Industry
Red Light Holland Corp. (CSE: TRIP) (OTC: TRUFF) announced it has entered into a non-binding letter of intent to acquire 100% of Mera Life Sciences LLC, a company focused on developing a modern medicinal industry in St Vincent and the Grenadines, with their issued Psychedelic licenses, which includes the following plants and compounds : Mushrooms/Truffles – Psilocybin, Ketamine, Ayahuasca, MDMA, 5-methoxy-N,N-dimethyltryptamine (5-MEO-DMT), Dimethyltryptamine (DMT), Ibogaine, Peyote and other less psychoactive compounds.
As well, the terms of the agreement will permit Red Light Holland to collaborate with Vincentian entities to import any of the above compounds.
4. NeonMind, the Company Researching Psilocybin for Weight Loss, Approved for Listing on the CSE
Better Plant Sciences Inc. (CSE: PLNT) (OTC: VEGGF) announced that its partially owned subsidiary Neonmind expects to close its initial public offering on December 30. Trading will commence on the Canadian Securities Exchange on January 4 under the stock ticker symbol "NEON". This will not affect Better Plant Sciences, which will continue to trade on the CSE and OTC under its existing symbols.
In November, NeonMind received approval from Health Canada to conduct psilocybin research, and began its first preclinical trial to examine psilocybin for weight loss at the University of British Columbia. Earlier this year in June, it filed provisional patents in the United States to use psychedelic assisted psychotherapy for weight loss.
Currently, the company offers a line of coffees containing adaptogenic mushrooms such as reishi, lion's mane, and cordyceps, and is working to develop psilocybin-containing products that may help with weight loss and the treatment of compulsive eating disorders.
3. Legal Psychedelic Therapy Comes to Alberta With Ground-Breaking Health Canada Decision
The SYNTAC Institute, an Alberta-based non-profit organization dedicated to bringing legal psychedelic-assisted therapy to Canadians, has facilitated the first announced approval from Health Canada for an Alberta-based patient facing a terminal illness diagnosis.
The legal exemption from the Canadian Drugs and Substances Act allows for Calgary resident Anthony White to undergo psilocybin-assisted treatment to deal with the severe mental health challenges that come with a terminal medical diagnosis.
2. Buyers Slink Away As Shroom Stocks Yield Additional FOMO Gains to Close 2020
A predominantly down week for the biggest psychedelic stocks, as buyers went MIA to close 2020 on light volume. This was the second consecutive week buyers showed timidity in the marketplace, electing to allow Q4 FOMO excesses to drain and new support to form. With technical damage beginning to emerge in many leadership stocks—as described by TDR in last week's report—the urgency to buy was suppressed.
| | | | | | |
| --- | --- | --- | --- | --- | --- |
| Company | Ticker | Price ($) | Weekly Change (%) | WoW Volume Trend – (Holiday Week N/A) | Market Cap ($) |
| Compass Pathways | CMPS | 47.64 | -13.42 | – | US$1.71B |
| Mind Medicine | MMED | 3.88 | 0.78 | – | C$1.52B |
| Cybin Inc. | CYBN | 1.89 | Flat | – | C$248.1M |
| Field Trip Health | FTRP | 4.18 | -3.68 | – | C$158.0M |
| Revive Therapeutics | RVV | 0.62 | -10.14 | – | C$146.8M |
| Numinus Wellness | NUMI | 1.07 | -14.39 | – | C$141.2M |
| Champignon Brands | SHRMF | 0.617 | -13.95 | – | US109.4M |
| Havn Life Sciences | HAVN | 1.15 | -3.36 | – | C$76.3M |
From the author's vantage point, an indefinite period of consolidatory price action is upcoming. Backing up those assertions are degrading technicals in additional leadership names—particularly Compass Pathways Plc. The psych sector's leader by market capitalization slumped 13.42% on four consecutive moribund sessions, closing below the 7-Period EMA and registering new lows on the Wilder Accumulative Swing Index (WASI, weekly). While such metrics aren't the definitive verdict on the state of the sector or Compass Pathways, rarely does bull market continuation look like this:
Regardless, many individual issues have been hammered since FOMO fervor peaked on December 14, perhaps setting the stage for a material bounce in early 2021. While any initial rally is unlikely to push stocks to new highs, a necessary basing process will have begun.
Select Sector Stock Performance Since Mid-December
| | | |
| --- | --- | --- |
| Company | Performance, Peak-To-Trough, Since December 14 | Performance On A Closing Basis, Week of December 14 (Dec. 18) |
| Compass Pathways | -22.77% | -16.40% |
| Mind Medicine | -40.03% | -15.28% |
| Field Trip Health |  -40.28% | -21.42%  |
| Numinus Wellness | -56.32%  | -40.88%  |
| Red Light Holland | -44.54% | -16.43% |
Now it's about consolidating price action, allowing the technical picture to repair itself and letting science prove out increasingly lofty investor expectations. In the big picture, the Q4 shroom stocks rally left no doubt about the viability and potential of the sector—perhaps echoing parallels seen in the Canadian cannabis sector in Q3-Q4 2016. We feel this is simply a matter of time and patience—and that key catalyst that sets everything in motion once again.
TDR will be here to help investors navigate through this complex scientific and technical landscape.
1. Horizons To Launch World's First Psychedelic Stock Index ETF
On December 24, the psychedelics sector received an early Christmas present. Horizons ETFs filed a prospectus to introduce the world's first psychedelic stock index ETF to the market. The soon-to-be NEO Exchange listed issue is a natural extension of a sector which has come of age—specifically in the calendar fourth quarter of this year.
The Horizons Psychedelic Stock Index ETF is an open-end mutual fund trust established under the laws of Ontario. The ETF seeks to replicate, to the extent possible, the performance of the North American Psychedelic Stock Index, net of expenses. The underlying index—which is to be established by Solactive AG— is designed to provide exposure to the a basket of North American publicly-listed life sciences companies having significant business activities in, or exposure to, the psychedelics industry.
__________
TDR: Although the prospectus was filed on December 24th, it did not get widespread mention until this week… The advent of this psychedelics-focused ETF is important in 2 key ways:
It will provide a diversified way to play a sector where stock picking is both unpredictable and risky. Limiting catastrophic losses by spreading out clinical trial/business risk will appeal to investors looking for sector upside but cannot tolerate individual stock risk. It will promote capital inflows by allowing investors and funds to invest in a basket of stocks.
Investors will have a better idea of how the broad sector is faring at any given time. This will include the ETF's introduction on vendor charting software, allowing for the application of proper technical analysis tools. Yes, amateur psychedelic 'index' trackers do exist, but who knows how they are weighted, re-balanced and managed. As always, Horizons ETF will administer the ETF in a professional and formulaic way.
TDR will have additional coverage as the proposed January 15 launch date approaches.