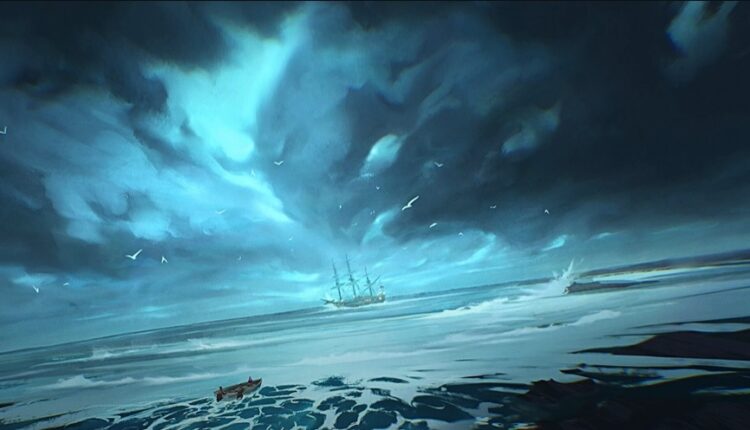 TDR's Top 5 Psychedelic Developments For The Week Of December 5
Welcome to TDR's review of the Top 5 Psychedelic Developments for the week of December 5. Aside from presenting a synopsis of events, we provide market commentary to summarize the week that was for publicly-listed companies.
5. Numinus Submits Clinical Trial Application To Health Canada For Experiential Psilocybin-Assisted Therapy Training Research
Numinus Wellness Inc. (TSE: NUMI) (OTCMKTS: NUMIF) research division has submitted a clinical trial application to Health Canada to begin a new experiential training study that will enable practitioners training to provide Psilocybin-Assisted Therapy (PAT) the ability to experience and observe psilocybin sessions to further their understanding and PAT education.  Additionally, the clinical trial will use Numinus Bioscience's EnfiniTea , a whole mushroom Psilocybe tea product, for trial dosing. This is one of the first clinical trials globally that will be conducted with whole Psilocybe mushrooms, to assess their safety.
The clinical trial, formally titled A Phase 1, Open-Label, Single-Arm Study to Evaluate Psilocybin Experiential Training in Healthy Volunteers and Expand Knowledge and Qualifications of Therapists Planning to Conduct Psilocybin-Assisted Therapy (NUMT2), will initially be conducted at Numinus' clinic in Vancouver. Numinus expects the clinical trial may be expanded to include additional Numinus clinic locations in the future.
4. Most States Will Legalize Psychedelics By 2037, Analysis Published By American Medical Association Predicts
A majority of states will legalize psychedelics by 2037, according to a new analysis published in an American Medical Association journal that's based on a statistical model of the state-level marijuana legalization movement.
Psychedelics reform has been advancing "in a rapid, patchwork fashion" in the U.S.—and while the decriminalization movement started in more liberal states, "psychedelic drug reform is becoming a bipartisan issue," the study, published in the Journal of the American Medical Association (JAMA) Psychiatry on Wednesday, found.
__________
Numinus CEO Payton Nyquvest: MDMA "Most Likely" To Be Approved At The End Of 2023; Provides Commentary On Q4 Financial Results
__________
3. Psychedelic Stocks Decline Along With Broad BioPharma Market
The psychedelic sector fell this past week, as reflected by the Horizon Psychedelic Stock Index (PSYK) ETF ↓4.60%. Volume remained subdued across across all most equities markets as the holiday season draws nearer. The Nasdaq Junior Biotechnology Index ↓6.41% and Nasdaq Biotechnology Ishares ETF ↓3.91% both fell inline with broad indices, with the NASDAQ 100 ↓3.68%and S&P 500 ↓3.40% showing no signs of a hoped-for Santa Claus rally.
Here's how the Health Care (Biotechnology) sector performed:

Notable Gainers
In the news…
Alto Neuroscience announced a presentation of new data on the discovery and validation of a machine learning model for predicting individual response to antidepressant treatment at the 61st annual meeting of the American College of Neuropsychopharmacology.
ATMA Journey Centers, a Canadian-based company focused on the providing international psychedelic-assisted therapy training and support for mental healthcare professionals, announced their affiliate partnership with Qi Integrated Health.
BetterLife Pharma has closed a non-brokered private placement by issuing 3,160,000 common shares at a price of USD$0.15 per common share for gross proceeds of USD$474,000.
COMPASS Pathways announced that new positive data demonstrating the potential of COMP360 psilocybin therapy in depression have been presented at the Annual Meeting of the American College of Neuropsychopharmacology.
Cybin Inc. presented two posters on its deuterated psilocybin analog, CYB003, at the American College of Neuropsychopharmacology annual meeting taking place December 4-7, 2022, in Phoenix, Arizona. The data presented, including new pharmacokinetics findings, further strengthen the therapeutic profile of CYB003 as a novel treatment for major depressive disorder.
Diamond Therapeutics announced the successful completion of its Phase I clinical study of low-dose psilocybin. 
Field Trip, a psychotherapy company, is offering one free month of its ketamine-assisted therapy program this December to those who live in Washington state and are struggling with their mental health.
Health Canada provided an update on expectations regarding risk-management measures for clinical trials involving psychedelic-assisted psychotherapy.
Irwin Naturals completed the acquisition of the assets of Clare Clinic, Inc., d/b/a Florida Mind Health Center.
Johns Hopkins Medicine researchers continue their exploration into psychedelics and how these drugs may produce a wide range of profound changes in perception, cognition and mood.
Meme Of The Week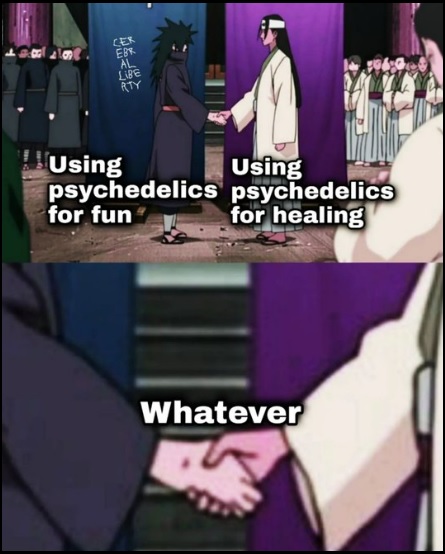 Mushroom dispensaries are popping up across North America, in defiance of federal drug laws.
Portland, OR: A store that had been openly and illegally selling psychedelic mushrooms in Portland was raided by police on Thursday, authorities said.
PsyBio Therapeutics announced the filing of four new U.S. Patent Cooperation Treaty (PCT) Patent Applications seeking to convert five provisional patent applications. This brings the total number of PCT conversion filings completed by PsyBio to ten.
PsyBio Therapeutics announced the filing of three additional U.S. Provisional Patent Applications covering its latest discoveries. This bring the total number of provisional applications filed by PsyBio to nineteen.
Red Light Holland announced that its wholly owned subsidiary, Radix Motion Inc., has received an International Preliminary Report on Patentability on the patent application first filed on July 28, 2020
Relmada Therapeutics announced results of the RELIANCE I study (REL-1017-301), evaluating REL-1017 as an adjunctive treatment for Major Depressive Disorder.
Roth Capital resumed coverage on MindMed with a new $25 price target.
2. Insurance Provider Enthea Offering Psychedelic Therapy Coverage As An Employee Benefit
Enthea, a provider of insurance plans for psychedelic healthcare, announced on Tuesday that the company will launch its services in 40 markets across the U.S. next year, giving employers the option of offering psychedelic-assisted therapy as a workplace benefit. The announcement follows Enthea's successful $2 million seed round of investment fundraising led by Tabula Rasa Ventures, the first psychedelic accelerator for early-stage startups.
Ketamine and other psychedelic drugs show great promise as effective treatments for multiple serious mental health conditions including anxiety, depression, addiction and post-traumatic stress disorder. Enthea noted in a statement that 21 million adults in the United States live with major depressive disorder and 12 million have post-traumatic stress disorder, while another 20 million struggle with substance use disorders.
1. Congress Pushes Military To Consider Psychedelics And Marijuana Therapy, While Other Cannabis Provisions Left Out Of Defense Bill
Congressional lawmakers didn't include marijuana provisions in a must-pass defense bill that was released on Tuesday, but a joint explanatory statement attached to the bill does contain a number of drug policy reform components, including a directive for the military to examine the potential of "plant-based therapies" like cannabis and certain psychedelics for service members.
The statement that accompanies the National Defense Authorization Act (NDAA) goes over the bill's various provisions, detailing what is included in the legislation and which provisions that previously cleared either the House or Senate were excluded from the final bicameral deal. For advocates, the omission of much-anticipated cannabis banking language comes as a significant disappointment, though there are other potential vehicles for the reform during the lame duck session.