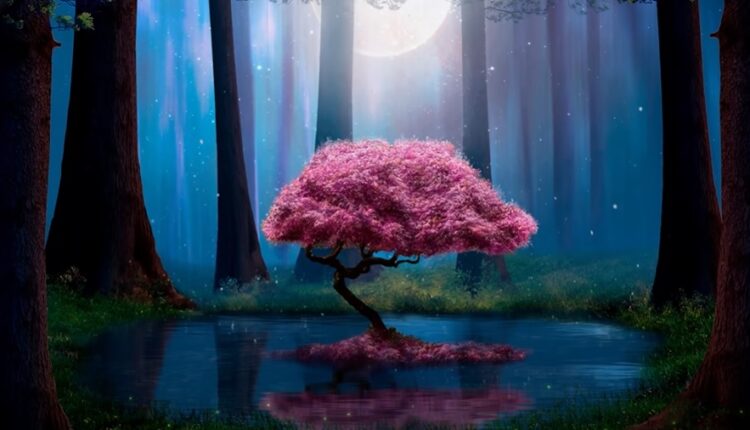 TDR's Top 5 Psychedelic Developments For The Week Of December 6
Welcome to TDR's review of the Top 5 Psychedelic developments for the week of December 6. Aside from presenting a synopsis of events, we provide market commentary to summarize the week that was for publicly-listed companies.
5. MindMed Engages in Productive Pre-Submission Meeting with FDA for Development of the MindMed Session Monitoring System
Mind Medicine Inc. (NASDAQ: MNMD), (NEO: MMED) recently met with the United States Food and Drug Administration (FDA) Center for Devices and Radiological Health (CDRH) with consultation from the Center for Drug Evaluation and Research (CDER) regarding several key points for ongoing development of the MindMed Session Monitoring System (MSMS) in a device pre-submission meeting that took place on October 25, 2021.
MindMed presented FDA with a working Indications for Use statement (IFU), and a development roadmap. These describe technology and infrastructure for the collection of precise, multimodal, multivalent data that can be processed via machine learning, artificial intelligence, signal processes, and other statistical methods to yield clinically meaningful output to satisfy the requirements of the IFU. FDA provided key feedback regarding the draft IFU and the research methods that will lay the foundation for regulatory submissions.
4. Mydecine Secures Financing and Provides Company Update on Clinical Trials, Drug Development and Technology Initiatives
Mydecine Innovations Group (NEO: MYCO) (OTC: MYCOF) has entered into an agreement with an investor to complete a non-brokered private placement of a convertible secured subordinated debenture in the principal amount of C$5.5 million. The Financing is expected to close on December 10, 2021. The financing will allow Mydecine to continue progressing its R&D, clinical trials and technology initiatives.
This financing will give Mydecine the runway needed to continue meeting important milestones like launching our smoking cessation study in partnership with Johns Hopkins University and PTSD (Post Traumatic Stress Disorder) studies with various global military focused organizations, furthering our drug development initiatives and growing paid subscribers on our telehealth platform Mindleap.

Josh Bartch, Mydecine Innovations Group CEO
The Debenture bears interest at a rate of 10% per annum payable annually in arrears and matures three years from the date of issue. The Debenture is convertible at any time at the option of the holder into common shares of the company at a conversion price of $0.17 share. The investor was issued warrants to acquire up to 32,352,941 common shares at a price of $0.17 per share at any time up to 36 months following the closing of the Financing. Mydecine may redeem the Debenture for cash at any time prior to the maturity date without bonus or penalty.
__________
BetterLife Compound TD-0148A Delivers the Benefits of LSD Without the Hallucinations

___________
3. Psychedelics Stocks Lose Ground For 5th Straight Week As Sector Looks To Regroup in 2022
The biggest psychedelic stocks lost ground this past week, with the Horizon Psychedelic Stock Index ETF (PSYK) falling ↓4.33% on continuing low volume. The performance decline in PSYK overshot broad BioPharma stocks in general, as the Nasdaq Junior Biotechnology Index (↑0.26%) and Nasdaq Biotechnology Ishares ETF (↓0.77%) finished indifferent.
Limited commentary as the market cruises into the late-year holiday season. We expect diminishing volume and volatility now through December as more participants withdraw from the markets. Whatever tax loss selling that was to be had has already taken place… The most plausible bullish scenario short term would be bottom-basing price action into December 31st with higher-lows in the daily chart, setting conditions for a strong counter-rally early in Q1 2022. With a sector that's lost 42.64% since the first week of inception (PSYK), an relief rally wouldn't be surprising if enough new money gets put to work. However, theories often don't translate into realities and sentiment remains low. We'll gladly forgo the picking absolute bottoms and rely on the charts to give us next guidance.
| | | | | | |
| --- | --- | --- | --- | --- | --- |
| Company | Ticker | Price ($) | Weekly Change (%) | WoW Volume Trend | Market Cap (s/o) |
| ATAI LIfe Sciences | ATAI | 10.83 | 2.26 | ↓ | US$1.73B |
| GH Research | GHRS | 23.96 | 24.40 | ↑ | US$1.24B |
| COMPASS Pathways | CMPS | 25.34 | -14.39 | ↑ | US$1.06B |
| Mind Medicine | MNMD | 1.82 | -1.62 | ↔ | US$825.8M |
| Cybin Inc. | CYBN | 1.20 | -13.66 | ↔ | US$194.9M |
| Field Trip Health | FTRP | 3.40 | 7.93 | ↑ | US$196.4M |
| Revive Therapeutics | RVVTF | 0.370 | -4.88 | ↓ | US$117.8M |
| Numinus Wellness | NUMI | 0.53 | -3.63 | ↓ | C$108.0M |
| Awakn Life Sciences | AWKN | 2.89 | 13.77 | ↓ | C$71.9M |
| Mydecine Innovations | MYCOF | 0.137 | -4.86 | ↑ | US$35.7M |
In the news…
Algernon Pharmaceuticals has completed the manufacturing of its clinical grade supply of AP-188 (DMT) at Canadian manufacturer Dalton Pharma Services. The company believes it has produced a sufficient supply of cGMP DMT to complete its planned Phase 1 and Phase 2 clinical trials.
atai Life Sciences announced the launch of TryptageniX. This new platform company will specialize in both the discovery of new chemical entities (NCEs) for the atai pipeline through bioprospecting and on biosynthesis of atai's naturally derived development candidates.
Cybin Inc. has confirmed a scientific advice meeting with the UK Medical and Healthcare Products Regulatory Agency for the first quarter of calendar year 2022. This program milestone brings the company closer toward advancing its lead investigational candidate CYB003 into clinical development for the treatment of major depressive disorder.
The Drug Enforcement Administration (DEA) and National Institute On Drug Abuse (NIDA) say they are in favor of a White House proposal to streamline the process of researching Schedule I drugs like marijuana and certain psychedelics.
Filament Health: Noble Life Science Partners initiated coverage with an Outperform rating and $1.50 price target.
GH Research PLC reported financial results for the third quarter ended September 30, 2021 and gave updates on its business. The biggest financial highlight in this pre-revenue phase: Cash balance of $280.7 million as of September 30, 2021.
KetamineOne Capital Limited has been engaged by Dr. Tami Meraglia to establish a ketamine infusion clinic in Seattle, Washington.
Novamind announced the opening of a new clinic located in downtown Salt Lake City. In addition to Novamind's suite of mental health treatments, the SLC Clinic specializes in integrative behavioral health and services for adults with substance use disorders led by incoming Medical Director, Dr. Amy de la Garza.
Nue Life Health announces donations to both the Multidisciplinary Association for Psychedelic Studies (MAPS) and Dr. Phil Wolfson's Ketamine Research Foundation, in support of their research into the awareness, understanding, and potential of psychedelics for the treatment of mental health disorders.
Numinus Wellness announced its fiscal fourth quarter and full year results for the periods ended August 31, 2021. The biggest financial highlight in this pre-revenue phase: Cash balance of $59.2 million.
Wesana Health Holdings has filed Patent Cooperation Treaty patent applications towards securing the exclusive rights to protocols, delivery methods and compositions of matter which includes utilizing a high loading dose of psilocybin-assisted psychotherapy.
2. Surgeon General Warns of Emerging Youth Mental Health Crisis in Rare Public Advisory
Citing mounting evidence of ongoing harm, U.S. Surgeon General Vivek H. Murthy on Tuesday issued a public health advisory on the mental health challenges confronting youth, a rare warning and call to action to address what he called an emerging crisis exacerbated by pandemic hardships.
Symptoms of depression and anxiety have doubled during the pandemic, with 25% of youth experiencing depressive symptoms and 20% experiencing anxiety symptoms, according to Murthy's 53-page advisory. There also appear to be increases in negative emotions or behaviors such as impulsivity and irritability — associated with conditions such as attention deficit hyperactivity disorder or ADHD.
__________
TDR: The irony about the psychedelics market being down ↓42.18% is that from a mental health perspective, affliction rates among the population are skyrocketing. The biggest (unfortunate) beneficiaries of this growing crisis should be the ketamine-assisted psychotherapy clinics which are offering treatment services right now (Field Trip, Revitalist Lifestyle & Wellness, Novamind and others). MindCure Health is ready for widescale deployment of its iSTRYM digital distribution network of science-based protocols to ketamine clinics in Q1 2022.
1. GH Research Announces Successful Outcome of the Phase 2 part of its Phase 1/2 Clinical Trial of GH001 in Treatment-Resistant Depression
GH Research PLC (Nasdaq: GHRS) reported the successful outcome of the Phase 2 part of a Phase 1/2 clinical trial of GH001, an inhalable 5-MeO-DMT product candidate, in patients with treatment-resistant depression (TRD).
The primary endpoint of the Phase 2 part of the trial was met with 7 of 8 patients (87.5%) in remission (Montgomery–Åsberg Depression Rating Scale (MADRS) ≤10) at day 7 after dosing (p<0.0001). According to FDA Guidance for Industry, a 7-day endpoint is an appropriate primary efficacy endpoint for rapid-acting antidepressants. The Phase 2 part of the clinical trial recruited 8 patients. The median age was 34 years. The median baseline severity of depression by MADRS was 32.
Topline Summary of Results:
Primary endpoint met in Phase 2 part of clinical trial for GH001 in TRD

7 of 8 patients (87.5%) were in remission (MADRS ≤10) at day 7 after dosing (p<0.0001)

Secondary endpoints met

Mean change from baseline in MADRS at day 7 after dosing was -24.4 points (-76%) (p<0.0001)
GH001 was well tolerated and no serious adverse events were reported

Positive preliminary safety results from a Phase 1 clinical pharmacology trial of GH001 in 46 healthy volunteers with 30-day follow-up supporting the safety profile of GH001 beyond day 7.