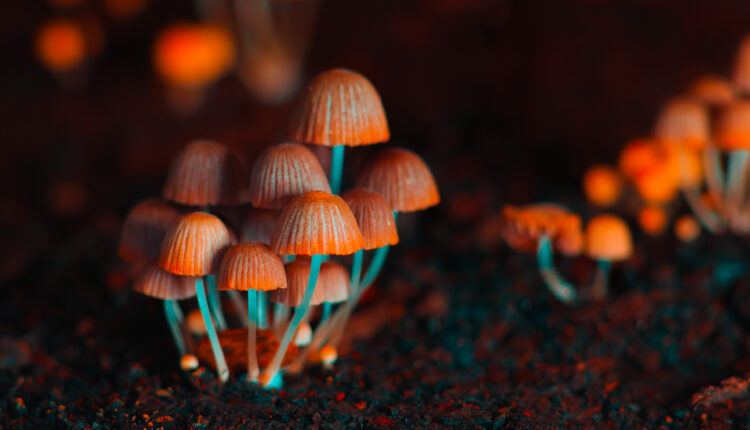 TDR's Top 5 Psychedelic Developments For The Week of December 7
Welcome to TDR's review of the Top 5 psychedelic stories of the past week. Aside from presenting a synopsis of events, we provide commentary to break down the significance of each to investors. TDR is committed to maintaining in-depth market coverage of the most newsworthy events the psychedelics space has to offer.
5. Tryp Therapeutics Files Final Prospectus and Announces Initial Public Offering
Tryp Therapeutics Inc. announced that it has obtained a receipt for its final prospectus, filed with the securities regulatory authorities in the provinces of British Columbia, Alberta and Ontario on December 8, 2020 in connection with the initial public offering of 17,400,000 Units of the company at a price of $0.25 per Unit. The aggregate gross proceeds of the Offering will be $4,350,000.
Each Unit consists of one common share in the capital of the company and 1/2 of one common share purchase warrant. Each warrant is exercisable into one Common Share at an exercise price of $0.50 per warrant 12 months following the closing of the Offering.
The Offering is expected to close on or about December 16, 2020, with trading expected to commence on the CSE under the symbol "TRYP" on or about December 17, 2020.
4. PharmaTher Granted Pre-IND Meeting with the FDA for Ketamine in Parkinson's Disease
PharmaTher Inc. (CSE: PHRM) (OTC Pink: PHRRF) announced that it has been granted a Pre-Investigational New Drug meeting with the U.S. Food and Drug Administration (FDA) for the clinical development of ketamine in Parkinson's disease and its proposed Phase 2 clinical study for ketamine in the treatment of levodopa-induced dyskinesia associated with Parkinson's disease ("LID-PD").
The Company requested a written response meeting with the FDA. The goal date for the FDA to provide written responses is January 31, 2021. The Company has substantially completed its Investigational New Drug application and it plans to file the IND application after receiving FDA responses to initiate a Phase 2 clinical study for ketamine in LID-PD in Q1-2021.
3. CYBIN Signs Definitive Agreement to Acquire Adelia Therapeutics as Part of its Commitment to Strategic Growth
Cybin Inc. (NEO:CYBN) announced the signing of a definitive agreement to acquire 100% of the shares in Adelia Therapeutics Inc. for up to CDN$20,161,575 in an all-stock transaction. The transaction is subject to the satisfaction or waiver of customary conditions, including the receipt of all applicable regulatory and NEO Exchange Inc. approvals.
Adelia is an innovative biopharmaceutical company committed to addressing unmet mental health needs through the development of proprietary psychedelic therapeutics with improved dosing efficacy and therapeutic indices. Adelia's leadership team brings a wealth of clinical development experience and major academic research affiliations, including the Massachusetts Institute of Technology, Harvard, Stanford, Yale, and Northeastern University.
2. 17 Canadian Healthcare Professionals Approved to Use Psilocybin for Professional Training
17 healthcare professionals associated with TheraPsil, a non-profit, patient-rights advocacy group, have been approved by the Federal Health Minister, Patty Hajdu, to possess and use psilocybin for professional training in psilocybin therapy. The approved healthcare professionals include psychologists, psychiatrists, clinical counselors, social workers, general practitioners, and nurses. These approvals were granted through exemptions to section 56(1) of the Canadian Drugs & Substances Act and the decision comes after 166 days of TheraPsil's advocating for access.
The road to legal psilocybin therapy has been a long one. Health Canada's decision represents another huge milestone in Canadian medical history. Our government has recently become a world-leader in allowing patients access to psilocybin to treat end-of-life distress and with these new approvals for therapists, Health Canada now rightfully acknowledges that clinician experience with psychedelic medicines is an important part of their training...

Bruce Tobin, TheraPsil's founder, and Board Chair
Interested healthcare professionals who would like to be informed of updates pertaining to TheraPsil's Training Program are invited to contact us here.
Therapsil looks forward to continuing to support patient applications, and to working with the Minister of Health, Patty Hajdu, and Health Canada to facilitate an expanded mandate for safe and equitable access to psilocybin therapy for all Canadians in medical need.
1. Psychedelic Stocks Soar As Positive Regulatory Advances, Risk-On Sentiment Continues To Drive The Market
An explosive week for psychedelic complex as indiscriminate risk-on sentiment continued to dominate much of the sector. Volumes among the largest market cap were all higher—dramatically so in many cases—save for Compass Pathways which trended lower. Without question, the market is showing Fear Of Missing Out (FOMO) tendencies reminiscent of the first Canadian cannabis run in the summer of 2016.
| | | | | | |
| --- | --- | --- | --- | --- | --- |
| Company | Ticker | Price ($) | Weekly Change (%) | WoW Volume Trend | Market Cap ($) |
| Compass Pathways | CMPS | 57.73 | 17.81 | ↓ | US$2.08B |
| Mind Medicine | MMED | 4.57 | 88.84 | ↑ | C$1.49B |
| Cybin Inc. | CYBN | 1.74 | 40.32 | ↗ | C$228.4M |
| Field Trip Health | FTRP | 5.60 | 29.03 | ↑ | C$182.2M |
| Champignon Brands | SHRMF | 0.82 | 76.06 | ↑ | US143.6M |
| Numinus Wellness | NUMI | 1.47 | 88.46 | ↑ | C$165.6M |
| Revive Therapeutics | RVV | 0.52 | 70.49 | ↑ | C$123.1M |
| Havn Life Sciences | HAVN | 1.01 | 23.17 | ↑ | C$78.7M |
Mind Medicine Inc. continues it's parabolic run. Despite two dilutive bought deal offerings over the past 8 weeks, investor appetites show no sign of abating. By gaining 88.84% on the week, MindMed has now risen 11-fold since Compass Pathways Plc conducted its IPO on NASDAQ three months ago. It also obliterated the $1 billion market cap threshold by closing just shy of $1.5 billion, with Compass Pathways in its sights.
Although price action is seriously overheated in classic FOMO-type momentum overshoot, the stock is marching towards NASDAQ up-list and upside resistance has yet to be firmly established.
Revive Therapeutics had a noteworthy week, ↑70.49% and establishing a new all-time aggregate and closing high. While the company did not issue a press release this week, it has previously indicated that over 200 patients will have completed the study for the interim analysis by the end of December 2020 for mild-moderate COVID-19. Preliminary data is expected soon thereafter. But in the near term, Revive becomes the latest psychedelics unicorn in blue sky breakout territory.
Numinus Wellness announced a bought deal offering of 14,706,000 units at a price of $0.68 for aggregate gross proceeds of $10 million. And naturally, the stock exploded higher anyway. Investor demand was so strong that the warrants—exercisable to acquire one common share for a period of 24 months from closing of the transaction at an exercise price of C$0.90—were a penny from being in the money on the same day the announcement was made. File this under: You Know FOMO Has Arrived When…
And finally, Cybin Inc. has its second consecutive banner week, rising 40.32% after acquiring 100% of the shares in Adelia Therapeutics Inc. in an all-stock transaction. Adelia contributes an expanding library of psychedelic derivative drug development candidates with the first lead compounds anticipated to enter clinical studies in 2021.