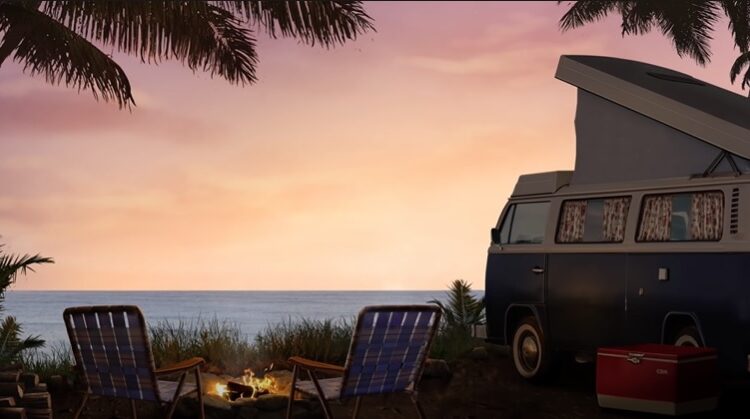 TDR's Top 5 Psychedelic Developments For The Week Of February 21
Welcome to TDR's review of the Top 5 Psychedelic developments for the week of February 21. Aside from presenting a synopsis of events, we provide market commentary to summarize the week that was for publicly-listed companies.
5. World's First Clinical Trial for DMT-Assisted Therapy in Major Depressive Disorder Shows Consistent Quality of Psychedelic Response in Phase I
Small Pharma Inc. (CVE: DMT)(OTCMKTS: DMTTF) shared the analysis of Phase I data from the combined Phase I/IIa clinical trial of SPL026 with psychotherapy for the treatment of Major Depressive Disorder. In the dose-escalating, placebo-controlled Phase I study, 32 healthy psychedelic naïve volunteers across four dose cohorts received either SPL026 in combination with psychotherapy (n=24) or placebo (n=8). This analysis provides additional insight into dose-related effects on the primary outcomes of safety and tolerability as well as on pharmacodynamic measures, including the treatment experience and subject well-being.
Key results:
No drug-related serious adverse events and minimal short-lived adverse events reported on dosing day.
Of 20 drug-related adverse events, all were mild (85%) or moderate (15%) and resolved rapidly and independently.
No statistically significant negative effects on anxiety and well-being identified at any point during the three-month follow-up.
Data show a clear correlation between quality of psychedelic experience and dosing levels, starting at 9mg and up to 21.5mg, across all four cohorts.
and more
The data confirms the selected dose of SPL026 taken forward into Phase IIa most consistently delivers the target treatment profile across subjects through a multi-dimensional assessment including safety, tolerability, pharmacokinetic and pharmacodynamic parameters.
4. Second Hawaii Senate Committee Approves Psilocybin Task Force Bill, With Decriminalization Measures Still Pending
A second Hawaii Senate committee has approved a bill to set up a state working group to study the therapeutic benefits of psilocybin mushrooms and develop a "long-term" plan to ensure that the psychedelic is accessible for medical use for adults 21 and older.
It's one of several psilocybin measures—including one that's broader in scope by decriminalizing the substance and requiring the establishment of therapeutic psilocybin treatment centers—that have been introduced and could be taken up in the legislature this session.
The Senate Commerce and Consumer Protection Committee advanced the legislation unanimously 7-0 on Tuesday, with one member noting reservations. Prior to the vote, the panel adopted an amendment from the chair to expand the working group's membership by adding one doctor who specializes in substance misuse and another who works in psychiatry.
___________
By The Numbers: One-Fifth Of American Adults Experienced A Mental Illness In 2020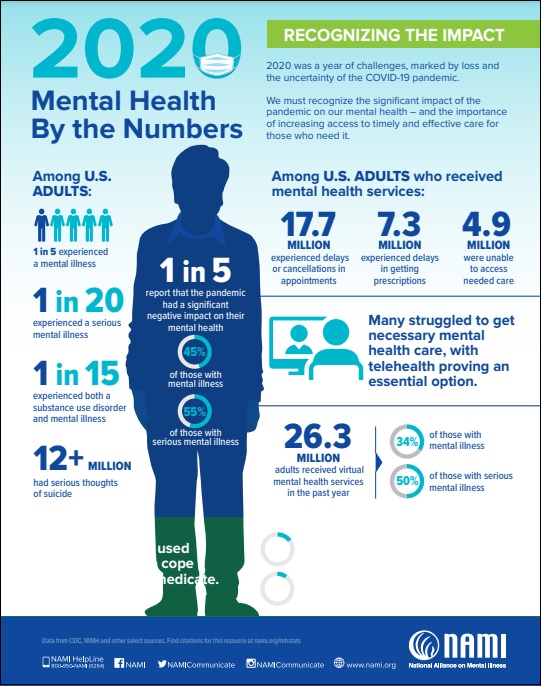 ___________
3. Psychedelic Stocks In The Red Along With Biopharma Peers
The biggest psychedelic stocks mostly lost ground this past week, while volumes remained subdued on the Horizon Psychedelic Stock Index ETF (PSYK). The ETF declined ↓4.65% and underperformed its biopharma peers in general, which saw the Nasdaq Junior Biotechnology Index (↑0.59%) and Nasdaq Biotechnology Ishares ETF (↑0.99%) both rose marginally. Volatility remained elevated on the broad markets, however broad markets rebounded in the back half to finish in the green (NASDAQ 100 ↑1.37%; S&P 500 ↑1.48%). Here's how the Health Care (biotechnology) sector performed:
Weekly period technical snapshot, PSYK ETF:
| | | | |
| --- | --- | --- | --- |
| OSCILLATORS | PSYK: $3.69 | MOVING AVERAGES | |
| Name | Value | Name | Value |
| Relative Strength Index (14) | 22.82 | Exponential Moving Average (10) | 4.28 |
| Stochastic %K (14, 3, 3) | 12.98 | Simple Moving Average (10) | 4.17 |
| Commodity Channel Index (20) | −95.27 | Exponential Moving Average (20) | 5.06 |
| Average Directional Index (14) | 42.34 | Simple Moving Average (20) | 5.25 |
| Awesome Oscillator | −2.46 | Exponential Moving Average (30) | 5.71 |
| Momentum (10) | −1.34 | Simple Moving Average (30) | 5.99 |
| MACD Level (12, 26) | −1.02 | Exponential Moving Average (50) | 6.89 |
| Stochastic RSI Fast (3, 3, 14, 14) | 17 | Simple Moving Average (50) | 6.99 |
Weekly gainers: SILO +18%, BRAXF +10.66%, NOVA +8.33%, CMPS +2.63%, DMT +1.69%, EHVVF +1.11%
| | | | | | |
| --- | --- | --- | --- | --- | --- |
| Company | Ticker | Price ($) | Weekly Change (%) | WoW Volume Trend | Market Cap (s/o) |
| ATAI Life Sciences | ATAI | 5.53 | -4.49 | ↓ | US$886.4M |
| GH Research | GHRS | 15.99 | -11.46 | ↔ | US$831.8M |
| COMPASS Pathways | CMPS | 13.68 | 2.39 | ↑ | US$570.8M |
| Mind Medicine | MNMD | 1.22 | ↔ | ↔ | US$514.7M |
| Cybin Inc. | CYBN | 0.91 | -12.50 | ↑ | US$148.2M |
| Field Trip Health | FTRP | 1.59 | 3.24 | ↓ | US$92.2M |
| Numinus Wellness | NUMI | 0.53 | -8.62 | ↑ | C$108.0M |
| Revive Therapeutics | RVVTF | 0.209 | -0.47 | ↓ | US$66.5M |
| Small Pharma | DMT | 0.30 | 1.69 | ↑ | C$95.8M |
| Mindset Pharma | MSET | 0.62 | -11.42 | ↓ | C$56.3M |
| Awakn Life Sciences | AWKN | 1.75 | -2.77 | ↓ | C$44.0M |
| Mydecine Innovations | MYCOF | 0.113 | -9.60 | ↑ | US$28.8M |
In the news…
Austin TX emerges as a major jurisdiction when it comes to psychedelic assisted therapy.
COMPASS Pathways reported its financial results for the fourth quarter and full year 2021 and gave an update on recent progress across its business. Year-end 2021 cash position: US$273.2 million.
Entheon Biomedical provided an update on its Observational Study, EBIQ-101.
Filament Health announced that it has entered into a licensing agreement with ATMA Journey Centers. ATMA is Canada's first private therapy company to conduct legal psilocybin therapy through the Health Canada Section 56 Exemption.
Greenbrook TMS will release its 2021 fourth quarter and year end operational and financial results after market hours on March 31, 2022.
Lobe Sciences announces, pursuant to the early warning requirements of Canadian securities legislation, that on February 22, 2022 and February 23, 2022, it sold a total of 4,500,000 common shares in the capital of Ionic Brands Corp.—originally issued to the Acquiror on February 3, 2022—as partial consideration for the sale to the Issuer of certain assets of the Acquiror.
Mind Medicine announced that all the company's issued and outstanding multiple voting shares will undergo a mandatory conversion into subordinate voting shares, in accordance with the company's Articles. The conversion will be effective March 14, 2022.
NeonMind Biosciences announced the appointment of Dr. Dinesh Bhayana, MD, CCFP (EM), as the Site Medical Director of its recently announced inaugural specialty clinic for interventional psychiatry, located in Mississauga, Ontario.
Novamind Inc. has launched Healing Stories, a series of case studies with first-hand accounts of patient experiences with psychedelic-assisted psychotherapy at Novamind clinics.
Optimi Health reports that Health Canada has added the Company's wholly-owned subsidiary Optimi Labs Inc. to a list of approved suppliers under the Special Access Program. The company plans to supply psychedelics like psilocybin to those truly in need.
PharmaDrug Inc. has successfully completed a head-to-head potency comparator study of its two undisclosed DMT-analogue candidates for the treatment of primary open angle glaucoma.
Revitalist Lifestyle & Wellness announced its research division has received independent institutional review board (IRB) approval from the highly renowned Biomedical Research Alliance of New York. IRB approval will facilitate clinical trials at all nine Revitalist clinics, development of proprietary data, and partnerships advancing the field of psychedelics.
Tryp Therapeutics announced that Mr. David L. Tousley, CPA, MBA, has been appointed as a new independent director to replace William Garner, M.D., who stepped down from the Tryp Board of Directors in connection with his investment in the company's previously announced non-brokered private placement.
Wellbeing Digital Sciences announced the successful facilitation of its first intravenous ketamine treatment to a patient at the Victoria Wellness Mental Health Residential and Addition Treatment Centre ("VW" or the "Centre") in Ontario through its collaboration with iHealthOX.
2. Utah Senate Committee Approves Psychedelics Study Task Force Bill That Already Passed House
A Utah Senate committee on Tuesday approved a House-passed bill to create a task force to study and make recommendations on the therapeutic potential of psychedelic drugs and possible regulations for their lawful use.
At the end of the day, we need effective tools to treat mental illness. If psychedelics can be helpful and safely administered, we need them in our toolbox.

Utah Rep. Brady Brammer (R)
The Senate Health and Human Services Standing Committee cleared the legislation in a voice vote, with just one member opposing it. This comes about two weeks after the full House passed the measure from Rep. Brady Brammer (R) in a 68-1 vote.
The psychedelics bill would create a Mental Illness Psychotherapy Drug Task Force, which would be required to "study and make recommendations on drugs that may assist in treating mental illness." The psychotherapy drugs that the panel would consider are defined as controlled substances that are "not currently available for legal use" and "may be able to treat, manage, or alleviate symptoms from mental illness."
1. Utah Psychedelics And Mental Health Bill Heads To Governor's Desk After Senate Approval
Utah lawmakers on Friday sent a bill to the governor that would create a task force to study and make recommendations on the therapeutic potential of psychedelic drugs and possible regulations for their lawful use.
About a month after Rep. Brady Brammer (R) introduced the measure, both chambers of the legislature have now approved it with strong margins. The Senate vote on Friday was nearly unanimous, 23-1. It previously passed the House 68-1.
The psychedelics bill would create a Mental Illness Psychotherapy Drug Task Force, which would be required to "study and make recommendations on drugs that may assist in treating mental illness.