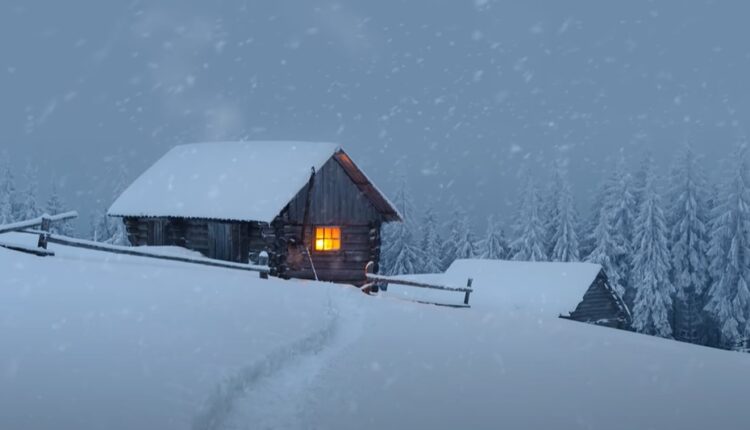 TDR's Top 5 Psychedelic Developments For The Week Of February 6
Welcome to TDR's review of the Top 5 Psychedelic Developments for the week of February 6. Aside from presenting a synopsis of events, we provide market commentary to summarize the week that was for publicly-listed companies.
5. Awakn Life Sciences Granted Fast-Track Designation From UK Regulator For Ketamine-Assisted Therapy For Alcohol Use Disorder
Awakn Life Sciences announces the U.K. Medicines and Healthcare Products Regulatory Agency (MHRA) has granted Awakn an Innovation Passport as part of the Innovative Licensing and Access Pathway (ILAP) for its proprietary ketamine-assisted therapy for the treatment of Severe Alcohol Use Disorder.
ILAP aims to accelerate time to market, facilitating patient access. Similar to the FDA's fast-track program in the United States, the U.K.'s MHRA Innovation Passport provides Awakn with access to specialist advice from the MHRA and its partners, including the National Institute of Health and Care Excellence (NICE). Throughout the therapeutic development process this has the potential to enable a more efficient, and ultimately a faster route to marketing authorization.
Alcohol use disorders affect 285 million people globally, of these circa. 25% or 70 million people suffer with Severe Alcohol Use Disorder.
4. Seelos Therapeutics Doses First Patients in an Ethnobridging Study with SLS-002 (Intranasal Racemic Ketamine)
Seelos Therapeutics, Inc. (Nasdaq: SEEL) has dosed the first patients in an ethnobridging study in healthy adult Japanese and non-Asian subjects to compare the safety and pharmacokinetic profiles of SLS-002 (intranasal racemic ketamine). Seelos consulted and received endorsement from the Pharmaceuticals and Medical Devices Agency (PMDA) in Japan and from the U.S. Food and Drug Administration (FDA) to conduct this Phase I ethnobridging study.
This ethnobridging study is an important first step as we begin evaluating the potential for SLS-002 in patients globally. Our market research suggests a high unmet global need for a therapy with both antidepressant and anti-suicidal effects.

Raj Mehra, Ph.D., Chairman and CEO of Seelos
Study SLS-002-103 will measure elements such as dosage and administration, sample size, inclusion and exclusion criteria, endpoints, and blood sampling. Seelos expects that data from this study will help inform inclusion of Japanese subjects in the design of a future global trial in patients with major depressive disorder (MDD) at imminent risk of suicide.
__________
Numinus CEO Payton Nyquvest Opines On Australia's Decision To Make Available Psilocybin/MDMA Prescriptions For Mental Health Conditions
__________
3. Psychedelic Stocks Fall As Risk-On Sentiment Takes A Pause
The psychedelic sector fell modesyly this week, as reflected by the Advisorshares Psychedelics ETF (PSIL)↓3.94%. The performance was mostly inline biopharma indices such as the Nasdaq Junior Biotechnology Index↓5.44% and Nasdaq Biotechnology Ishares ETF↓3.09%, which both finished lower. The NASDAQ 100 ↓2.23%and S&P 500 ↓1.16%also fell, as risk-on sentiment took a pause after hawkish commentary by Fed Chair Jerome Powell at this week's meeting.
Here's how the Health Care (Biotechnology) sector performed:

In the news…
Awakn Life Sciences has initiated a feasibility study of MDMA leveraging Catalent's proprietary Zydis ODT fast dissolve technology.
Biotechs backed by billionaires Andrew Forrest and Gina Rinehart are racing to get psychedelic therapies ready for market after Australia became only the second country to approve their use to treat depression and PTSD.
Braxia Scientific announced an offering of up to 27,272,727 units of the company at a price of $0.055 per Unit for aggregate gross proceeds of up to $1,500,000.00 pursuant to the listed issuer financing exemption and a concurrent private placement of up to 7,272,727 Units for aggregate gross proceeds of up to $400,000.
Cube Psytech Holdings has entered into a letter of intent ("LOI") to acquire Translational Life Sciences (TLS). TLS will join Cube Psytech Corp. and Cube Wellness Products Inc. under the umbrella of the Cube group of companies.
Daytryp Health, with locations recently opening in Phoenix and Mesa, is an up-and-coming, psychedelic wellness company that is sure to make an impact on the Arizona community.
Dr. Albert Perez Garcia-Romeu, an assistant professor of psychiatry and behavioral sciences at the Johns Hopkins University School of Medicine, in TIME:
Empower Clinics has entered into a letter of intent dated February 3, 2023 with Dr. Bharat Mocherla to create and operate a Dallas-based Site Management Organization with plans to evolve into a Contract Research Organization.
Experts predict that psychedelic compounds could become a billion-dollar industry for treating depression and trauma after initial clinical trials in the United States show promising results.
First Person Ltd., a Calgary-based mushroom grower with 12 full-time employees and no revenue, said Tuesday it plans to offer 1 million shares at an estimated price range of $5.50 to $6.50 a share with underwriter E.F. Hutton. The company plans to trade on the Nasdaq under the symbol FP.
Halucenex Life Sciences is exploring opportunities to register its synthetic psilocybin formulation for the Australian market following recent regulatory changes.
Ketamine Clinics Los Angeles will now accept insurance for psychiatric medication management and complimentary mental health services. KCLA is currently in-network with Optum, Medicare, Managed Health Network (MHN), and pending with several others.
Meme Of The Week
NFL quarterback Aaron Rodgers is joining more than 300 speakers who will be participating in a Denver convention about psychedelics.
Optimi Health announced the submission of its clinical trial application for a Phase I combinatorial study that will document the safety of Optimi's natural psilocybin standardized extract and proprietary 3,4-methylenedioxy-methamphetamine (MDMA) drug candidate in healthy therapist subjects.
PharmaTher Holdings submitted its Type B meeting package with the FDA to discuss the remaining requirements for the KETARX On-Body Pump System and submission of a New Drug Application under the 505(b)(2) pathway.
Revive Therapeutics has entered into a supply agreement with PharmAla Biotech Holdings Inc. to obtain PharmAla's LaNeo, GMP source of 3,4-Methylenedioxy​methamphetamine (MDMA), for the development of Revive's microneedle patch delivery system.
SABI Mind is the first clinical site to receive approval from the Health Research Ethics Board of Alberta (HREBA) to launch a trial assessing psilocybin-assisted psychotherapy for the treatment of Alcohol Use Disorder.
2. Hawaii Senate Committee Approves Bill To Create Therapeutic Psilocybin Working Group
A bill to create a state working group to study the therapeutic benefits of psilocybin is advancing in the Hawaii Senate with the support of the governor's office.
SB 1454, which was introduced at the end of January by Sen. Ron Kouchi (D), unanimously passed the Senate Health Committee on Monday.
If enacted, the legislation would direct a new therapeutic psilocybin working group to examine the "medicinal and therapeutic effects of psilocybin to treat conditions such as post traumatic stress disorder, depression, anxiety, and end-of-life psychological distress."
1. Virginia Senate Approves Marijuana Sales And Psilocybin Rescheduling Bills, Sending Them To House
The Virginia Senate on Tuesday approved bills to start adult-use marijuana sales and establish a statewide psilocybin advisory board while moving the psychedelic to a lower schedule under state statute.
The adult-use cannabis sales legislation from Sen. Adam Ebbin (D) cleared the full Democratic-controlled chamber in a 24-16 vote. The psilocybin measure, sponsored by Sen. Ghazala Hashmi (D), passed 25-15. They both now head to the GOP-run House of Delegates for consideration.
The path to the Senate floor was relatively quick for each proposal, as lawmakers were up against a crossover deadline to advance the legislation to the opposite chamber by the end of Tuesday.