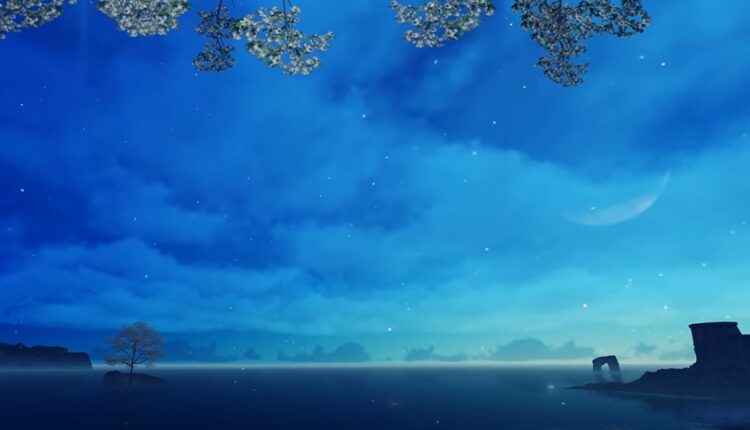 TDR's Top 5 Psychedelic Developments For The Week Of January 10
Welcome to TDR's review of the Top 5 Psychedelic developments for the week of January 10. Aside from presenting a synopsis of events, we provide market commentary to summarize the week that was for publicly-listed companies.
5. PharmaTher Announces FDA Approval of Investigational New Drug (IND) Application for Ketamine to Treat ALS
PharmaTher Holdings Ltd.(CNSX: PHRM) (OTCMKTS: PHRRF) announced that the U.S. Food and Drug Administration (FDA) has accepted an investigator-initiated investigational new drug (IND) application to proceed with a Phase 2 clinical trial evaluating ketamine in the treatment of Amyotrophic Lateral Sclerosis (ALS), also known as Lou Gehrig's disease. The Study will be conducted at the University of Missouri led by the Study's Primary Investigator, Dr. Richard Barohn, M.D.
The IND follows the FDA granting orphan drug designation for ketamine in treating ALS to PharmaTher and on December 23, 2021, President Biden signing into law H.R. 3537, the "Accelerating Access to Critical Therapies for ALS Act," which requires the Department of Health and Human Services to create grant programs, a public-private partnership, and an action plan for the study of amyotrophic lateral sclerosis and other neurodegenerative diseases, including investigational drugs.
4. Field Trip Receives Notice of Allowance for US Patent Application Covering FT-104 (Isoprocin Glutarate), its Novel Psychedelic Molecule in Development
Field Trip Health Ltd. (CNSX: FTRP) (NASDAQ: FTRP) announced that the U.S. Patent and Trademark Office (USPTO) has issued a Notice of Allowance for Field Trip's patent application No. 17/364,047 for claims related to FT-104 (informally known as Isoprocin Glutarate), Field Trip's first novel psychedelic molecule in development. Claims in the allowed patent application titled, "Tryptamine Prodrugs", cover composition of matter, use and manufacturing of a family of hemi-ester compounds of hydroxytryptamines, including FT-104.
We are elated that the USPTO has formally allowed our patent application within seven months of filing and are now poised to continue development of FT-104 knowing that we have a robust intellectual property position to build on.

Dr. Nathan Bryson, Field Trip Chief Science Officer
The international (PCT) patent application relating to FT-104, which was filed in June 2020, has also published (WO 2022/000091) together with the International Search Report, a first step before expansion into National Phase filings to protect FT-104 in future major markets. The international (PCT) patent application provides Field Trip with deferred patent filing rights in 150+ countries.
Field Trip is currently closing out final reports relating to preclinical assessments of safety and toxicology in view of initiating a Phase 1 pharmacokinetic trial in the first half of 2022
__________
Interest in ALS Clinical Research Is Rising—Including Among Psychedelic Biotech Companies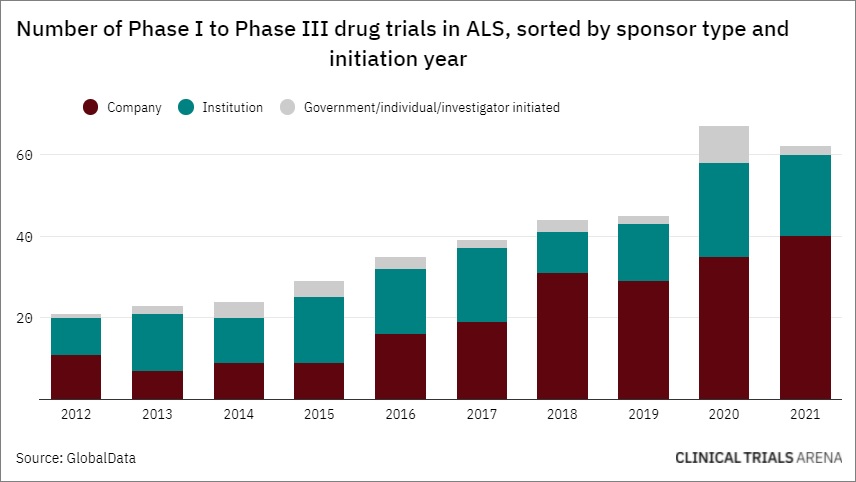 __________
3. Psychedelic Stock Flat As Biopharma Stocks Moderately Decline
The psychedelic sector edged foward this past week, with the Horizon Psychedelic Stock Index ETF (PSYK) rising ↑0.23% on declining volume. The performance decline in PSYK was moderately higher the broad BioPharma sector in general, with the Nasdaq Junior Biotechnology Index (↓2.86%) and Nasdaq Biotechnology Ishares ETF (↓1.13%) both declining from the previous week.
| | | | | | |
| --- | --- | --- | --- | --- | --- |
| Company | Ticker | Price ($) | Weekly Change (%) | WoW Volume Trend | Market Cap (s/o) |
| GH Research | GHRS | 19.21 | 2.84 | ↓ | US$993.1M |
| ATAI Life Sciences | ATAI | 5.96 | -7.16 | ↔ | US$955.3M |
| COMPASS Pathways | CMPS | 17.90 | -5.14 | ↓ | US$746.9M |
| Mind Medicine | MNMD | 1.12 | -8.94 | ↓ | US$508.8M |
| Cybin Inc. | CYBN | 1.05 | -1.86 | ↓ | US$170.7M |
| Field Trip Health | FTRP | 1.99 | -3.86 | ↑ | US$115.3M |
| Numinus Wellness | NUMI | 0.71 | 24.56 | ↑ | C$144.6M |
| Revive Therapeutics | RVVTF | 0.240 | -1.63 | ↓ | US$76.4 |
| Mindset Pharma | MSET | 0.89 | 11.25 | ↓ | C$80.8M |
| Small Pharma | DMT | 0.235 | -2.08 | ↓ | C$74.6M |
| Awakn Life Sciences | AWKN | 2.70 | -5.26 | ↑ | C$67.1M |
| Mydecine Innovations | MYCOF | 0.21 | 87.5 | ↓ | US$54.7M |
In the news…
atai Life Sciences announced the U.S. Food and Drug Administration (FDA) has given Investigational New Drug clearance to conduct a clinical DDI study of PCN-101 (R-ketamine). atai plans to initiate the study early this year through its platform company Perception Neuroscience.
Braxia Scientific has kicked off its landmark clinical trial, the first-ever Health Canada-approved multi-dose trial using psilocybin for the treatment of depression (TDR interview).
California Sen. Scott Wiener (D) feels there's a "50/50" chance that his bill to legalize psychedelics possession will get to the governor's desk.
Cybin Inc. announced that an Institutional Review Board has approved a company-sponsored feasibility study using Kernel's quantitative neuroimaging technology, Kernel Flow, to measure ketamine's psychedelic effect on cerebral cortex hemodynamics.
KetamineOne Capital Limited announced that its common shares have been successfully up-listed from the OTC Pink Sheet Open Market to the OTCQB Venture Market.
Lexston Life Sciences announced the signing of a Memorandum of Understanding between its wholly owned subsidiary Egret Bioscience Ltd. and Panacea Plant Sciences Inc., a leading United States biotechnology company focused on developing new therapeutic, cultivation, extraction and isolation techniques for high value natural products.
Mydecine Innovations have completed a target-based model of the classic psychedelic serotonin receptor 5-HT2A for use in their AI-driven drug discovery program. The new model will allow them to expeditiously screen billions of structures to determine which novel compounds are most likely to increase binding affinity.
The company also announced they would be launching The Special Access Support and Supply Program to provide products and services to physicians, clinics, and hospitals in Canada who are looking to treat patients through psychedelic-assisted psychotherapy.
NeonMind Biosciences announced the appointment of Dr. Daniel Bainbridge, MD, FRCPC, past President of the Canadian Anesthesiologists Society, Professor from the Department of Anesthesia and Perioperative Medicine at the University of Western Ontario, and Anesthesia Consultant at London Health Sciences Centre, to its Specialty Clinics Advisory Board.
Novamind will host a Phase I randomized clinical trial for adults with opioid use disorder. The study will investigate the safety and efficacy of ketamine-assisted psychotherapy combined with Mindfulness-Oriented Recovery Enhancement therapy.
Numinus Wellness has formally submitted the clinical trial application to Health Canada for its Phase 1 study, HOPE, on a naturally derived Psilocybe extract formulation, NBIO-01. This milestone further progresses and solidifies Numinus' long-standing work on developing safe and effective psychedelic products out of its Health Canada-licensed research facility, Numinus Bioscience.
Virginia lawmakers introduced new bills this week to decriminalize the possession of psychedelics.
Wesana Health Holdings announced that the FDA granted the company's request for a pre-IND meeting to discuss the novel therapy and proprietary protocol of SANA-013 for the treatment of Traumatic Brain Injury related major depressive disorder.
2. Awakn Life Sciences Announces Positive Results from Phase II A/B Ketamine-Assisted Therapy for Treatment of Alcohol Use Disorder Trial
Awakn Life Sciences Corp. (NEO: AWKN) (OTCMKTS: AWKNF) announced ground-breaking positive data from their Phase II A/B trial. It was the first controlled trial in the world to investigate Ketamine-Assisted Therapy for the treatment of Alcohol Use Disorder (AUD), the results have been published in the American Journal of Psychiatry. Awakn acquired the intellectual property (IP) to the therapy under license for use in further research, its clinics in Europe, and its partnerships globally.
The positive Phase II trial outcome and Awakn's newly formed partnership with the UK National Healthcare Service (NHS) and UoE, paved the way to progress this trial into Phase III. With the ultimate aim of securing regulatory approval for Ketamine-Assisted Therapy to treat AUD in the UK through the NHS and potentially in other territories.
The primary outcomes of the trial were 1) Days abstinent in the 6 months after treatment, 2) Relapse at 6 month follow up. The findings showed that ketamine combined with KARE therapy, resulted in total abstinence in 162 of 180 days in the following 6-month period, achieving an increase in abstinence from around 2% prior to the trial to 86% post trial. The results for relapse at 6 months, showed that the Ketamine plus KARE group's risk of relapse, was 2.7 times less than the placebo plus alcohol education group.
1. Missouri Patients Could Use Psychedelic Treatments Under New GOP 'Right-To-Try' Bill
A Republican Missouri lawmaker on Wednesday filed a bill to give residents with serious illnesses legal access to a range of psychedelic drugs like psilocybin, ibogaine and LSD through an expanded version of the state's existing right-to-try law. This is the second time that Rep. Michael Davis (R) has filed the legislation, which he says will align Missouri statute with federal right-to-try law which was "passed by a conservative majority in Congress and signed by President Trump in 2018."
Under the bill, state statute would be amended so that it would not be considered an offense for patients participating in the right-to-try policy to possess Schedule I drugs such as MDMA, DMT, ibogaine, LSD, mescaline, peyote and psilocybin. The existing law, which currently allows patients with terminal illnesses to qualify, would also be expanded to cover those with debilitating and life-threatening conditions as well.
The text of the proposal also states that the "production and distribution of any Schedule I psychedelic drug that qualifies as an investigational drug…by a manufacturer and any dispensation of such drug by a physician or pharmacy for use in accordance with this section shall be considered lawful."