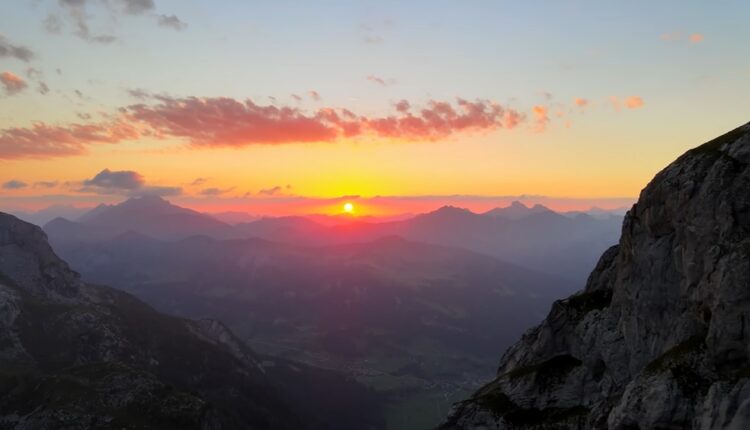 TDR's Top 5 Psychedelic Developments For The Week Of January 16
Welcome to TDR's review of the Top 5 Psychedelic Developments for the week of January 16. Aside from presenting a synopsis of events, we provide market commentary to summarize the week that was for publicly-listed companies.
5. MAPS PBC Announces Frontiers In Psychiatry Published First Study To Evaluate Neural Impact Of MDMA-Assisted Therapy In Patients With PTSD
MAPS Public Benefit Corporation announced Frontiers in Psychiatry has published the first functional neuroimaging study designed to evaluate the impact of MDMA-assisted therapy in participants with post-traumatic stress disorder. Results showed that changes in functional connectivity between brain regions implicated in PTSD were associated with a reduction in PTSD severity following treatment with MDMA-assisted therapy.
The study also revealed a trend suggesting a strengthening of the resting state functional connectivity between the amygdala and the hippocampus, two regions of the brain that become dysregulated in PTSD.
The purpose of this study was to investigate how MDMA may facilitate the therapeutic process by measuring brain activity and functional connectivity between key brain regions thought to be involved in PTSD in veterans and first responders with chronic PTSD before and two months after treatment with MDMA-assisted therapy.
4. Bipartisan Arizona Lawmakers File Bill To Promote Psilocybin Research With $30 Million In Grants
Bipartisan Arizona lawmakers have filed a bill to promote research into the medical potential of psilocybin mushrooms for a variety of conditions that could inform future reforms on authorizing psychedelic-assisted therapy.
The legislation from Reps. Kevin Payne (R), Jennifer Longdon (D), Stacey Travers (D) and Sen. T. J. Shope (R) is one of the latest examples of how lawmakers across the aisle are approaching psychedelics policy in the 2023 session, which has already seen the issue addressed in more than a dozen bills in state legislatures across the country.
This proposal is focused on psilocybin research, providing $30 million in grants over the course of three years for scientists to study the impact of the psychedelic on 13 different conditions such as post-traumatic stress disorder (PTSD), depression, anxiety, long COVID symptoms and substance misuse disorder.
__________
Numinus CEO Payton Nyquvest Goes In-Depth On Q1 2023 Financial Results
Q1 2023 revenues grew 618% year-over-year to $5.7 million
Q1 2023 gross margin grew to 41.9% from 31.5% in prior quarter
Gross profit of $2.4 million, an increase of $1.1 million from prior quarter
Ended quarter with cash position of $26.4 million
__________
3. Psychedelic Stocks Rise And Outperform Biopharma Peers
The psychedelic sector rose moderately this past week, as reflected by the Horizon Psychedelic Stock Index (PSYK) ETF ↑4.31%. While volume was light, psychedelic stocks did outperform peer biopharma indices like the Nasdaq Junior Biotechnology Index ↓1.67% and Nasdaq Biotechnology Ishares ETF↓0.55%. The NASDAQ 100 ↑0.60%and S&P 500 ↓0.75% finished mixed, although both indices rallied strong at the end of the week as strong Netflix financial results raised hopes that earnings season may not be as bad as anticipated.
Here's how the Health Care (Biotechnology) sector performed:

Notable Gainers
In the news…
AI being used to pinpoint the most therapeutic molecules in psychedelics.
Alberta: Patients will now be able to legally consider adding psychedelic-assisted therapy to the list of treatment options available for mental illnesses.
Algernon Pharmaceuticals has dosed the first subject in its Phase 1 clinical study of an intravenous formulation of AP-188 (DMT) in the Netherlands. The trial is being conducted at the Centre for Human Drug Research in Leiden.
Ceruvia Lifesciences announced the first participant has been dosed in their Phase 1 clinical trial of NYPRG-101 (2-bromo-d-lysergic acid diethylamide) in healthy adult participants.
Cybin Inc. announced key highlights from the completed feasibility study conducted by its partner HI, LLC dba Kernel, evaluating Kernel's Flow wearable technology to measure ketamine's psychedelic effect on cerebral cortex hemodynamics.
Filament Health announced the approval of a clinical trial in partnership with Psychiatric Centre Copenhagen, Denmark's largest psychiatric centre known for being at the forefront of new treatment options that stem from recognized research.
FSD Pharma announced the submission of the company's Clinical Trial Application for a planned Phase-1 clinical trial for Lucid-MS, a candidate for the treatment of Multiple Sclerosis.
Illinois: A bill under consideration by the state legislature would make Illinois the third state in the country to decriminalize psilocybin, the hallucinogenic component of mushrooms, and establish the Illinois Psilocybin Advisory Board to structure a psychedelic therapy program.
Lobe Sciences announced an updated overview for 2023.
Meme Of The Week
Lucy Scientific Discovery (LSDI) is planning to raise $8 million in an initial public offering on the week of January 23rd, IPO Scoop reports. The company will issue 2,000,000 shares at a price of $4.00 per share.
Mindbloom partners with This is Jane Project to offer affordable at-home ketamine therapy to trauma survivors.
Mindset Pharma has been granted patent application number 17/833,341 by the United States Patent and Trademark Office, titled "Psilocin Derivatives As Serotonergic Psychedelic Agents for the Treatment of CNS Disorders." Included within this application is MSP-1014, its backup MSP-1009, as well as additional prodrug candidates that the company classifies as belonging to Family 1.
More than a dozen state legislatures have seen psychedelics proposals introduced in the first weeks of 2023 as the local decriminalization movement expands, bringing in legislators from diverse political backgrounds.
Mydecine Innovations Group announced that, in connection with its previously announced Common Share Subscription Agreement with a third-party investor dated August 26, 2022, the company has filed a shelf prospectus supplement (the "Prospectus Supplement") to the Company's Final Short Form Base Shelf Prospectus for the province of Québec.
Patent lawyer Graham Pechenik asks the question…
PharmaTher Holdings has applied with the U.S. Food and Drug Administration to receive Orphan Drug Designation for ketamine to treat Rett Syndrome, a rare genetic neurological disorder.
Psilocybin use grows in popularity, increasingly seen as legitimate therapeutic tool.
Red Light Holland to export another 3000 Grams (3KG) of psilocybin truffles, produced and sold in The Netherlands, into Canada under a fourth Health Canada approved psilocybin import permit to its laboratory partner, CCrest Laboratories Inc., a cGMP pharmaceutical laboratory in Montreal, Canada.
Researchers at the University of Exeter are seeking participants to investigate the effect of ketamine on gambling addictions. The new research aims to investigate whether ketamine's influence on human memory can be used to break down the positive reinforcement associated with gambling addictions while also preventing the urge to gamble.
Virginia lawmakers have rejected a bill that would have allow people with serious mental health conditions to possess and use psilocybin mushrooms with a doctor's recommendation.
Wellbeing Digital Sciences announced that is has changed its auditors. At the request of the Company, Macias Gini & O'Connell LLP resigned as the auditor of the company and the board of directors of the company appointed Mao & Ying LLP effective January 13, 2023.
2. GOP Missouri Lawmaker Files Psilocybin Therapy Bill For 2023 Session
A Republican Missouri lawmaker filed a bill on Wednesday that would provide therapeutic access to psilocybin for people with serious mental health conditions.
Rep. Tony Lovasco (R) introduced the legislation, which has been revised from an earlier version he worked to advance last year. It's one of the latest examples of how legislators across the U.S. are approaching psychedelics reform for the 2023 session.
Under the new proposal, patients could obtain psilocybin for the treatment of post-traumatic stress disorder (PTSD), severe depression, terminal illness or any other condition where traditional therapies haven't worked if approved by regulators.
1. New Hampshire Lawmaker Files Psychedelics Legalization Bill
A New Hampshire state lawmaker has introduced legislation that would legalize the possession and use by adults of psychedelics such as LSD and psilocybin, the primary psychoactive compound in magic mushrooms. The measure, HB328, was introduced in the New Hampshire House of Representatives by Republican state Rep. Kevin Verville on January 5.
Under the bill, "possession or use of a hallucinogenic drug by a person 21 years of age or older shall not be an offense," according to the text of the measure. The legislation also reduces the penalties for the possession and manufacturing of lysergic acid, the psychedelic drug commonly known as acid.