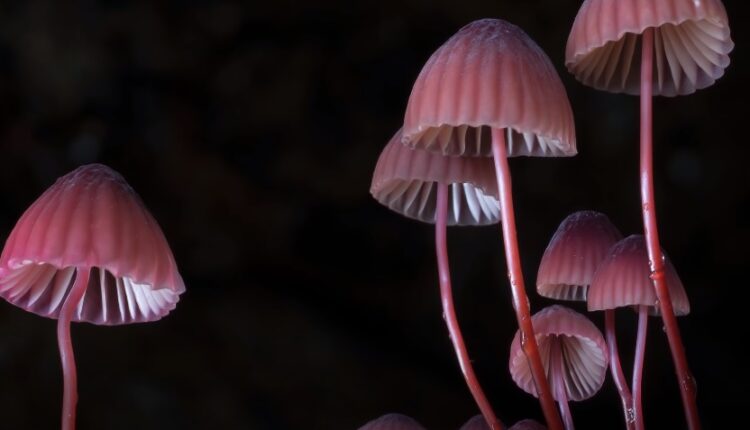 TDR's Top 5 Psychedelic Developments For The Week of January 4
Welcome to TDR's review of the Top 5 psychedelic stories of the past week. Aside from presenting a synopsis of events, we provide commentary to break down the significance of each to investors. TDR is committed to maintaining in-depth market coverage of the most newsworthy events the psychedelics space has to offer.
5. MYND Life Sciences Inc. Closes $2.4 Million Private Placement and Provides Update on Planned Listing
MYND Life Sciences Inc. a life sciences company focused on novel psychedelic drug development and pharmaceuticals, announced the closing of a non-brokered private placement offering by the Company of an aggregate of 8,000,000 common shares at a price of CDN$0.30 per Common Share for aggregate gross proceeds of CDN$2.4 million.
The Company intends to use the proceeds of the Offering to advance MYND's research, working capital, general operating expenses and public listing costs.
4. Mydecine Innovations Group Sponsors First Lab-Based Study of Established Microdosers at Macquarie University in Australia
Mydecine Innovations Group (CSE: MYCO) (OTC: MYCOF), an emerging biopharma and life sciences company committed to the research, development, and acceptance of alternative nature-sourced therapeutic medicine for mainstream use, announced that it is sponsoring a study titled: "The neurocognitive effects of low dose psychoactive substances," at Australia's Macquarie University.
This study will further shed light on currently ambiguous effects of microdosing. By applying scientific rigor like this, along with the ongoing work at the Imperial College London, we are helping to build a library of solid data sets that begin to tell us how microdosing works, and how it can be used in future clinical trials for various mental health issues."

Josh Bartch, CEO and Co-Founder of Mydecine
The research, led by Principal Investigator Dr. Vince Polito, Senior Research Fellow at the Department of Cognitive Science at Macquarie University, is the first study of naturalistic microdosing in a lab setting. The study will be the first to use Magnetoencephalography, or MEG scans, to identify brain activity, along with planned cognitive and biometric measures, while microdosing.
3. Compass Pathways establishes Centre Of Excellence With Sheppard Pratt To Accelerate Research
COMPASS Pathways plc (Nasdaq: CMPS) is establishing its first Centre of Excellence in collaboration with The Sheppard Pratt Institute for Advanced Diagnostics and Therapeutics in Baltimore, Maryland, United States.
The Centre of Excellence will model the "clinic of the future", showcasing the best thinking in science, therapy, technology, and design. Working as a research facility and innovation lab, it will generate evidence to shape therapy models in mental health care, train and certify therapists, conduct clinical trials including proof-of-concept studies, and prototype digital solutions to improve patient experience.
The first wave of research will focus on COMPASS's investigational COMP360 psilocybin therapy, which comprises administration of COMP360 psilocybin with psychological support from specially trained therapists.
2. Numinus Signs Lab Services Agreement with Optimi Health to Advance Research and Development of Psychedelic Products
Numinus Wellness Inc. (TSXV: NUMI) announced that it has signed a lab services agreement with Optimi Health Corp., developers of a vertically integrated functional mushroom brand focused on the health and wellness sector, to further the research and development of Canadian-grown psilocybin-producing mushrooms.
Optimi will utilize and leverage Numinus Bioscience's laboratories, equipment, services and expertise, with the goal of developing products for the emerging psychedelic industry. Optimi has applied to Health Canada for a research exemption allowing it to conduct activities involving psychedelic compounds and, in advance of approval, will undertake a number of research and development projects with Numinus related to Psilocybe mushrooms, psychedelic compounds, and formulations.
1. Mixed Week For The Sector As Shroom Stocks Enter Support Building Phase
A mixed week for the biggest psychedelic stocks, as the market attempts to find a bottom following a steep end-of-year sector selloff. Volume was also mixed but not atypical for consolidatory and base-forming price action.
We opined such activity was coming over the past of couple of weeks as the technical picture of leading stocks had begun breaking down. Until otherwise observed, TDR believes the sector is just beginning a period of back-and-forth price discovery as the market digests increased dilution from recent bought deal flow and general upward sector repricing. Shroom stocks have come a long way quickly, signaling its "arrival" in Q4 2020.
| | | | | | |
| --- | --- | --- | --- | --- | --- |
| Company | Ticker | Price ($) | Weekly Change (%) | WoW Volume Trend | Market Cap ($) |
| Compass Pathways | CMPS | 45.21 | -5.10 | ↔ | US$1.62B |
| Mind Medicine | MMED | 3.94 | 1.54 | ↑ | C$1.55B |
| Cybin Inc. | CYBN | 1.99 | 5.29 | ↑ | C$261.1M |
| Numinus Wellness | NUMI | 1.26 | 17.75 | ↓ | C$198.4M |
| Field Trip Health | FTRP | 3.75 | -10.28 | ↑ | C$158.0M |
| Revive Therapeutics | RVV | 0.60 | -3.22 | ↓ | C$142.1M |
| Champignon Brands | SHRMF | 0.6325 | 2.43 | ↓ | US112.3M |
| Havn Life Sciences | HAVN | 0.90 | -21.73 | ↔ | C$70.2M |
In times of rangebound price action—if that is indeed upon us—patience becomes a prime virtue. Buying at the low end of the range or upon higher-lows on the weekly chart (confirmed with your favorite go-to indicator) is a conservative way to dollar cost average into positions. The arrival of the Horizons Psychedelic Stock Index ETF—expected January 15—will also help market participants gain a better understanding of the underlying technical fundamentals of the market.
Until then, TDR is maintaining a patient outlook and focus on the catalysts that may ignite the sector in due course. In the meantime, some of this week's notables include:
Delic Corp. announced the addition of entertainment veteran Shep Gordon to its Advisory Board on January 5. Although on the non-psychedelic consumer products/mushroom culture domain and thinly traded/followed, Delic does display the strongest looking chart in the sector currently. And that's a good place to be. The company finished the week +19.56%.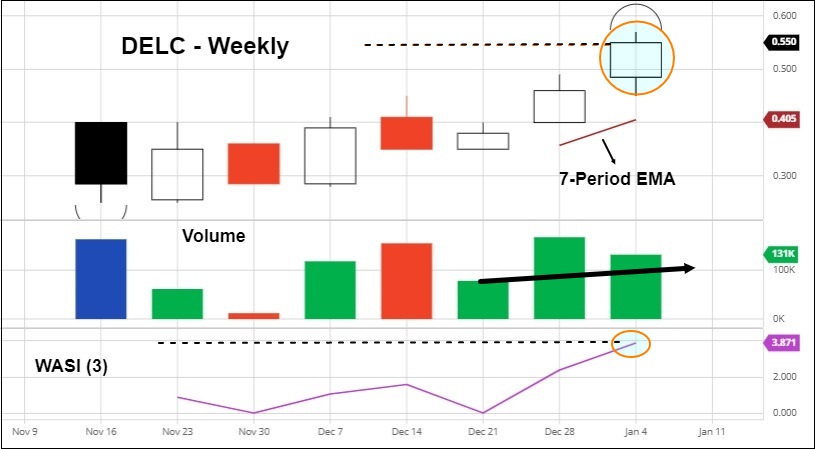 NeonMind Biosciences Inc. had a successful Canadian Securities Exchange debut. The company exploring psilocybin-based treatments for weight loss closed at $0.235c, or 135% higher than its final go-public IPO of $0.10 per unit (46,000,000 units issued). This includes 6,000,000 in additional units pursuant to the full exercise of the underwriter over‐allotment option. Gross proceeds from the IPO—$4.6 million ex-fees and offering expenses—will go towards its preclinical trial using psilocybin and protocols for its planned phase 2 human clinical trial, as well as launching a line of medicinal mushroom coffees.
And finally, Numinus Wellness bounced back strongly after a couple of rough weeks (see #2). The company is attempting to become a leader in providing pharmaceutical grade Psilocybe mushrooms to research purposes, and they advanced that mission statement this week. NUMI shares rebounded +17.75% in response, although it had been among the hardest hit sector stocks in the final weeks of December.