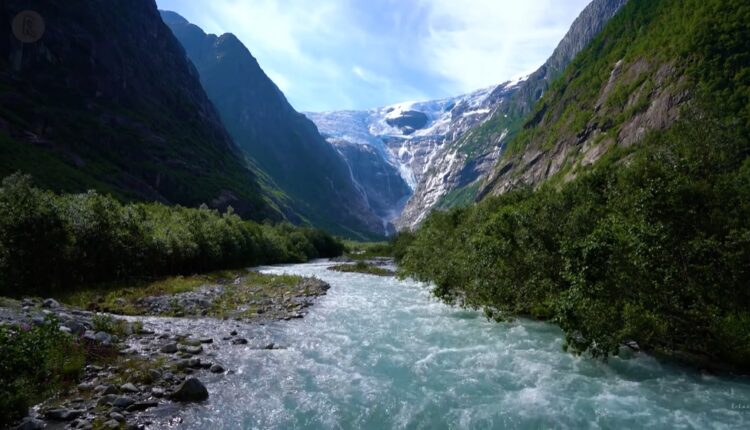 TDR's Top 5 Psychedelic Developments For The Week Of July 10
Welcome to TDR's review of the Top 5 Psychedelic Developments for the week of July 10. Aside from presenting a synopsis of events, we provide market commentary to summarize the week that was for publicly-listed companies.
5. Ketamine For Severe Depression: 1 In 5 Achieve Remission After A Month In 'Promising' Aussie Trial
A month-long course of ketamine injections may be an effective treatment for severe depression, say Australian doctors who found "promising" remission rates in their largest-of-its-kind trial.
One in five adults in the Ketamine for Adult Depression Study (KADS) achieved total remission from their symptoms after a month of twice-weekly subcutaneous ketamine injections, reported the UNSW Sydney–led team. And nearly a third of the 179 participants in the placebo-controlled trial had a 50% reduction in symptom severity. 
However, these benefits disappeared after treatment cessation, which the researchers said suggested a need for longer-term treatment to maintain the antidepressant effects.
4. Tryp Therapeutics Receives Confirmation From FDA To Proceed With Phase 2A Clinical Trial in Patients With IBS
Tryp Therapeutics has received confirmation from the U.S. Food and Drug Administration (FDA) that its review of Tryp's Investigational New Drug (IND) #163,994 is complete and that the company may proceed with its Phase 2a clinical trial at Massachusetts General Hospital investigating the effects of psilocybin-assisted psychotherapy in the treatment of patients aged 21+ suffering from Irritable Bowel Syndrome (IBS).
The planned study in collaboration with Massachusetts General Hospital will evaluate the effect of psilocybin-assisted psychotherapy in patients with treatment-resistant IBS who experience chronic abdominal pain and other debilitating gastrointestinal symptoms. Many of these patients also suffer from fibromyalgia, anxiety and fatigue. The primary efficacy endpoint of the study will be improvement in abdominal pain which will be measured at four weeks post the final therapist-monitored psychedelic drug session, along with numerous other secondary endpoints including changes in brain connectivity.
__________
More Than 6 in 10 American Registered Voters Support Legalizing Regulated Therapeutic Access To Psychedelics—35% Indicate "Strong" Support
__________
3. Psychedelic Stocks Pause, Underperforming Peer Biotech Indices
After a strong double-digit run last week, the psychedelic sector took pause, as reflected by the Advisorshares Psychedelics ETF (PSIL) ↓0.97%. The performance lagged biopharma peers indices such as the Nasdaq Junior Biotechnology Index ↑3.58% and Nasdaq Biotechnology Ishares ETF↑3.18% which both rose moderately. The NASDAQ 100 ↑3.37% and S&P 500 ↑2.28%also rebounded on the back of a falling consumer price index print.
Here's how the Health Care (Biotechnology) sector performed:
In the news…
Beckley Retreats has extended its strategic partnerships with the Heroic Hearts Project and Imperial College London.
Berkeley, California City Council has approved a resolution to deprioritize the enforcement of laws prohibiting psychedelics.
BetterLife Pharm highlighted the American College of Physician's guidelines for the treatment of Major Depressive Disorder published recently in Annals of Internal Medicine.
Bipartisan congressional lawmakers are celebrating the inclusion of a psychedelics research amendment as part of a must-pass defense bill that's on the House floor.
Bipartisan lawmakers pushed for the adoption of marijuana and psychedelics amendments as part of a large-scale defense bill at a House committee meeting on Tuesday—but the proposals' fate remains uncertain following complications over unrelated measures being pushed by conservative members.
Bright Minds Biosciences announced that, further to its news release on June 22, 2023, the Company will consolidate its common shares on a five (5) to one (1) basis.
Cybin Inc. has commenced the development of a streamlined, scalable version of its EMBARK Training Program, known as EMBARK.
Denver Post expects psilocybin therapy to come sooner rather than later…
Drug Science to launch first study to directly test molecular neuroplasticity effects of DMT in humans.
Lucy Scientific Discovery announced the launch of "Twilight" – a blend of Amanita and Reishi mushrooms that include a variety of other nootropics promoting improved cognitive function and enhanced sleep quality.
Lucy Scientific Discovery has appointed Richard Nanula, former CFO at Amgen Inc. and The Walt Disney Co. as its new CEO.
Massachusetts: Political strategists have quietly filed paperwork to put a therapeutic psychedelics legalization initiative on the state's 2024 ballot.
Meme Of The Week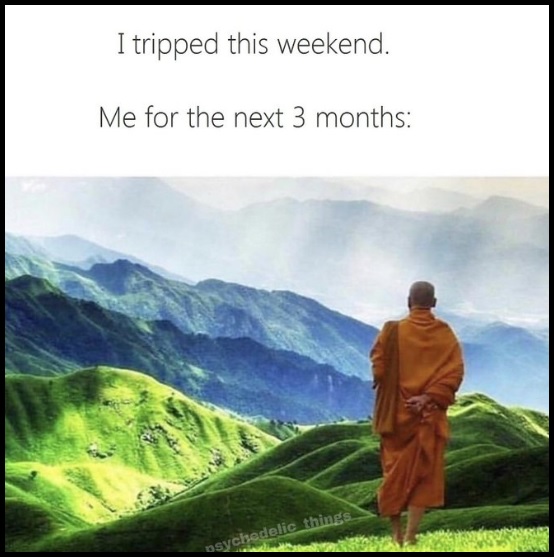 New study by leading academics in the psychedelics space finds that psilocybin combined with therapy could be more cost-effective at treating major depression disorders than currently used methods.
New study reveals distinct effects of excitalopram (Lexapro) and psilocybin on brain responses to emotions, highlighting the unique approaches of these treatments in addressing depression.
Psilocybin dispensary crackdown in Windsor, Ontario.
Psycheceutical Bioscience has dosed the first healthy volunteer in a Phase I trial investigating a topical administration of ketamine for the treatment of post-traumatic stress disorder (PTSD)
Psyence Group announced the appointment of Christopher Bull to the board of directors of the Company effective immediately.
Public awareness about psychedelics is growing, but more needs to be done…
Rep. Dan Crenshaw again pleaded his case for the advancement of psychedelic use in the mentally ill. The matter at hand pertains to a critical Bill that aimed to utilize and study psychedelic treatments for mental illnesses in conjunction with the Department of Defense.
Three people associated with an illegal magic mushroom dispensary in London, Ont. were charged with drug related offences more than a month ago.
UC San Diego Psychedelics and Health Research Initiative received a $1.5 million gift from philanthropist Eugene Jhong to further our understanding of the unique states of consciousness induced by DMT and how it could benefit human health.
West Hollywood will host a free Community Educational Forum about the possible state-level decriminalization of mushrooms (Psilocybin) and certain hallucinogenic drugs.
2. Majority Of U.S. Voters Support Therapeutic Use Of Psychedelic Drugs
Most U.S. voters support legalizing psychedelics for therapeutic use, and a growing proportion of people who report using psychedelics are "microdosing" — taking tiny amounts of the drugs — and using them for therapeutic purposes, according to a survey released Wednesday by the UC Berkeley Center for the Science of Psychedelics.
Sixty-one percent of people say they would support creating a regulated legal framework for the therapeutic use of psychedelics, according to the survey, which polled 1,500 registered voters online and over the phone June 9-15.
A slim majority, 56%, also say they would support federal regulators approving the use of psychedelics for prescription use. 
1. California Health Committee Votes 9 To 2 To Legalize Psilocybin, DMT And Ibogaine
A second California Assembly committee has approved a Senate-passed bill to legalize the possession and facilitated use of certain psychedelics, bringing it one step closer to the floor.
The legislation from Sen. Scott Wiener (D) advanced through the Assembly Health Committee in a 9-2 vote on Tuesday. This comes about two weeks after it was approved by the Public Safety Committee and two months after it cleared the full Senate. The measure must now go to the Appropriations Committee before potentially moving to the floor.
Tuesday's vote is a welcome development for advocates, as Wiener said last month that the bill was up against a "challenging road" toward passage given its referral to the Health Committee, where the chances of approval were less certain.