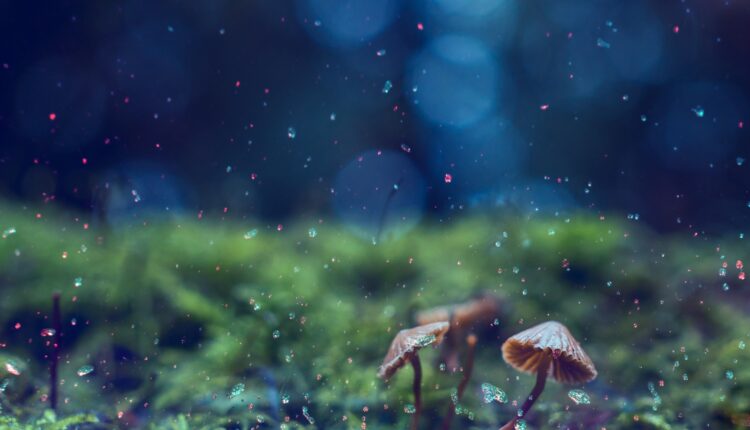 TDR's Top 5 Psychedelic Developments For The Week of July 13
Welcome to TDR's review of the Top 5 psychedelic stories of the past week. Aside from presenting a synopsis of events, we provide commentary to break down the significance of each to investors. TDR is committed to maintaining in-depth market coverage of the most newsworthy events the psychedelics space has to offer.
5. Low Volume Grind Continues Lower as Numinus Wellness, Champignon Test Recent Lows
Last week, TDR articled the tepid and low volume grind lower in Canadian psychedelic stocks. Unfortunately, the same scenario played out this week as well. The Big 4: Numinus Wellness (NUMI – ↓4.67%), MindMed (MMED – ↓4.49%), Champignon Brands (SHRMF – ↓7.69%) and Mydecine Innovations (↑5.88%) all gave up ground as investors were mostly M.I.A.
Welcome to summertime investing in a highly speculative and nascent industry.
4. Mydecine Innovations Group Inc. Announces NeuroPharm Inc. Commences PTSD Clinical Trial Initiative With Leading European Research Institute
Mydecine Innovations Group Inc. (CSE:MYCO) (OTC:MYCOF) announced that, further to its press release of July 14, 2020, its prospective acquisition target NeuroPharm Inc., it has entered into a collaborative relationship with Leiden University Medical Center (LUMC) of The Netherlands for the initiation of clinical trials. The NeuroPharm Veteran PTSD Research Project is preparing an IRB-ready protocol to be used for a LUMC based clinical trial for the specific treatment of PTSD in veterans.
3. Novamind Announces Closing of Oversubscribed Private Placement
Novamind Ventures Inc. announced that it has closed an oversubscribed private placement raising aggregate gross proceeds of C$4.4 million—upsized from an original C$3.0 million target. Novamind is a mental health and wellness company specialized in Psychedelic-Assisted Psychotherapy (PAP).
The proceeds will support the company's global network of clinics and retreats offering legal, medically supervised psychedelic experiences, as well as providing capital for a pipeline of targeted investments.
TDR: Any time a company can attract 46.66% more capital than was originally intended via upsized offer, investment demand is substantial. Yet another anecdote that pre-public entrants have no trouble attracting capital in these nascent stages. Soon, public investment in Novamind will become possible as a business combination by way of a reverse takeover of Buzz Capital Inc.—a capital pool listed on the Toronto Venture Exchange—was announced in May.
TDR will have additional coverage as events warrant.
2. Champignon Provides Corporate Update
Champignon Brands Inc. announced that it continues to work with the British Columbia Securities Commission (BCSC to complete its continuous disclosure review. The review relates to the Company's disclosure obligations since it became a reporting issuer on February 6, 2020, and includes a review of the disclosure surrounding certain recent acquisitions completed by the Company.
TDR: While no timelines were given pertaining to when its deficient regulatory filings would be filed, we did learn something the scrutiny carries additional ramifications. The contemplated spinout arrangement announced on June 15 would not be pursued as the maneuver was "not a suitable transaction to undertake at this stage". In other words, Champignon Brands shelved these intentions due to the regulatory scrutiny it had come under.
We await to see whether the company revisits re-explores this possibly once it gets its regulatory affairs in order.
1. Red Light Holland Announces Strategic Mutual Investment with PharmaDrug
Red Light Holland Corp. (CSE:TRIP) announced that it has entered into a securities exchange agreement dated July 14, with PharmaDrug Inc. (CSE:BUZZ). Under Securities Exchange Agreement terms, PharmaDrug has agreed to issue 9,333,333 units to the RLH at deemed price of $0.075 per unit, in consideration for the issuance by Red Light Holland of 4,242,424 RLH Units at a deemed price of $0.165 per unit to PharmaDrug.
In addition, RLH will make a cash investment for $200,000 of units of PharmaDrug at a price of $0.075 per PharmaDrug Subscription Unit.
(Please visit the link for more information on share class and warrants terms).
TDR: This is the beginning of an active partnership and acquisition spree PharmaDrug is expected to pursue in the coming months. This partnership makes sense for Red Light Holland to allow them to offer their microdose psilocybin products on PharmaDrug's Super Smart platform. PharmaDrug receives a much needed cash injection (albeit modest) and new customer for their early-stage retail platform.
Both stocks jumped on the news on a strong pickup of volume. But in these bear market conditions, it wasn't enough to move the needle in a material way. For the week, TRIP shares finished ↑5.88% while BUZZ closed flat.