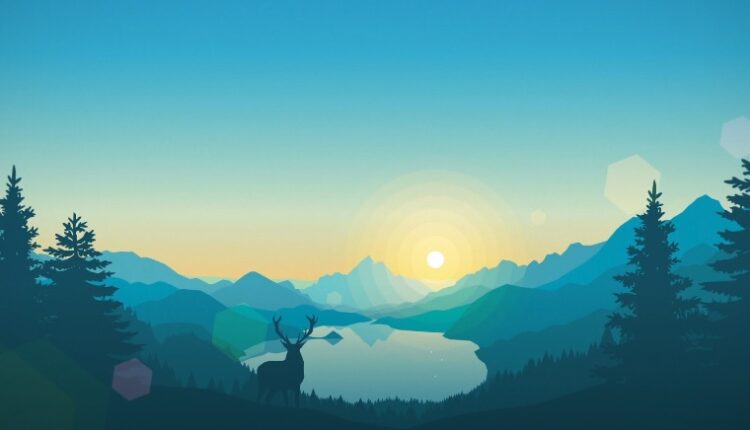 TDR's Top 5 Psychedelic Developments For The Week Of July 5
Welcome to TDR's review of the Top 5 Psychedelic developments for the week of July 5. Aside from presenting a synopsis of events, we provide market commentary to summarize the week that was for publicly-listed companies.
5. Cybin Expands to Europe and Provides Update on Intellectual Property Portfolio
Cybin Inc. (NEO:CYBN) (OTCMKTS:CLXPF) announced the scaling up of its European operations and research activities with various academic and clinical research organizations, including the transfer of its intellectual property assets to its recently formed wholly-owned Ireland subsidiary. Cybin continues its progression of scaling and building upon its IP portfolio of novel psychedelic compounds, delivery platforms and methods of use in psychiatric indications.
Since inception, the Company has been able to progress the following initiatives all of which are accelerated from its growing portfolio of intellectual property:
expanded IP portfolio to 12 patent filings;
filed an international patent application
grown discovery pipeline of psychedelic molecules to 50+;
progressed with 4 active drug programs utilizing its Novel Psychedelic Compounds of which 3 mental health indications have been selected: Major Depressive Disorder, Alcohol Use Disorder and Anxiety Disorders
completed 51 pre-clinical studies to support progression of novel molecules into clinical studies in early 2022
4. Numinus Wellness To Acquire Neurology Centre of Toronto, Plans to Create Centre for Psychedelic Neurology
Numinus Wellness Inc. (TSXV: NUMI) announced that it has agreed to acquire the Neurology Centre of Toronto (NCT) pursuant to a purchase agreement dated July 2, 2021. Numinus and NCT founder Dr. Evan Lewis plan to expand NCT into a comprehensive clinical neurology treatment centre with a unique specialization in the application of psychedelics in the field of neurology.
The acquisition of NCT reflects our thoughtful expansion strategy to add clinics that offer revenue-generating services, accretive assets and innovative leadership that maintains our position at the forefront of client care and psychedelic-assisted therapy.

Payton Nyquvest, Numinus CEO and Chair
The fully operational neurology centre with 13 doctors, 8 allied health staff, nurse practitioners and physician assistants. Gross revenues for the centre grew more than 25% to approximately $1 million for the year ended December 31, 2020, while net revenue grew 25% to $454,000 for the same period.
__________
Interview Of The Week: Numinus CEO Payton Nyquvest Calls Institutional Analyst Coverage A "Focus" Of The Company Going Forward
__________
3. Fantastic Friday: Late Week Surge Pushes Sector Into The Green To End The Week
The biggest psychedelic stocks were mixed this week, although a late week surge pushed the Horizon Psychedelic Stock Index ETF (PSYK) into the green for the week (↑0.71%, +6.14% on Friday). Volume and overall industry news flow continued on the light side, however. Still, PSYK managed to outperform its more traditional biotech peers, besting the Nasdaq Junior Biotechnology Index (↓2.22%) and Nasdaq Biotechnology Ishares ETF (↓0.96%).
This low volume summertime environment is fertile environment for amplified moves as thin bid/asks can be maneuvered in the desired direction by the prevailing momentum of the day. Despite the choppy trade, we note that this is the fifth consecutive week that PSYK ETF has finished above the 7EMA on the weekly chart. So from a technical perspective, the psychedelic sector is in a rally posture (perhaps 10% on aggregate or so – 9.33 on PSYK) *if* bulls can materially increase the volume next week. The outsized Friday moves in PSYK, CYBN and NUMI (no news, strong volume) and rejection of $8.10-8.15 low on PSYK give clues that buyers may have the wherewithal to push psych stocks higher if broad indexes can cooperate. We will be watching the sector's early week volume profile for clues on whether to add to existing positions. Happy investing.
| | | | | | |
| --- | --- | --- | --- | --- | --- |
| Company | Ticker | Price ($) | Weekly Change (%) | WoW Volume Trend | Market Cap (s/o) |
| ATAI LIfe Sciences | ATAI | 18.58 | 3.05 | ↔ | US$2.83B |
| Mind Medicine | MNMD | 3.52 | 3.22 | ↓ | US$1.58B |
| Compass Pathways | CMPS | 36.56 | -1.90 | ↓ | US$1.50B |
| Cybin Inc. | CYBN | 3.25 | 25.00 | ↓ | C$482.4M |
| Field Trip Health | FTRP | 6.62 | -5.15 | ↑ | C$379.4M |
| Seelos Therapeutics | SEEL | 2.65 | -6.02 | ↓ | US$270.9M |
| Numinus Wellness | NUMI | 1.02 | 12.08 | ↑ | C$206.2M |
| Revive Therapeutics | RVV | 0.53 | -11.66 | ↓ | C$168.0M |
| Small Pharma | DMT | 0.405 | -7.95 | ↓ | C$128.3M |
| Mydecine Innovations | MYCO | 0.485 | 18.29 | ↑ | C115.7M |
In the news…
Atai Life Sciences was given a "Buy" rating and $26 price target by Aegis Capital analyst Nathan Weinstein, which initiated coverage on the company.
Awakn Life Sciences announced today that it will establish separate preclinical and clinical expert advisory boards to add to its existing Scientific Advisory Board's capabilities, to optimize delivery of its expanding development pipeline. The new clinical and preclinical boards will ensure that Awakn adopts and delivers optimum strategies to bring new therapeutic paradigms to market rapidly.
COMPASS Pathways signed a Memorandum of Understanding with South London and Maudsley NHS Foundation Trust and the Institute of Psychiatry, Psychology and Neuroscience (IoPPN) at King's College London, aimed at advancing psychedelic research and developing ambitious new models of care for mental health in the UK.
Havn Life Sciences announced a new supply agreement with Cube Psytech, a biopharmaceutical and biotechnology company focused on sustainable, natural medicine that is developing a proprietary line of psilocybin microdosing health products with functional and psychedelic mushrooms.
MYND Life Sciences provided a corporate update on its operations and progress on its strategic initiatives to the end of Q2 2021. The update includes a synopsis of intellectual property, clinical trial updates and strategic partnerships.
Novamind announced that its wholly owned subsidiary, Cedar Clinical Research has been selected as a research site for a clinical trial sponsored by Bionomics Limited.
Seelos Therapeutics announced positive in vivo data demonstrating down-regulation of SNCA mRNA and protein-expression from a study of SLS-004 in an in-vivo rodent model utilizing CRISPR-dCas9 gene therapy technology. A single dose of SLS-004 produced a therapeutically desirable 27% reduction on SNCA mRNA and a 40% reduction in SNCA protein expression.
Tryp Therapeutics announced an agreement with the University of Michigan to perform research related to Tryp's Psilocybin-for-Neuropsychiatric Disorders program. Tryp's collaboration is part of a series of upcoming bridging studies designed to expand its intellectual property portfolio for the company's novel TRP-8803 drug formulation compared with conventional oral formulations of synthetic psilocybin.
2. Third California City Seeks To Decriminalize Psychedelics
Another California city is pursuing a resolution to decriminalize psychedelics, with an Arcata City Council member agreeing to sponsor the measure. Decriminalize Nature Humboldt announced on July 2 that Councilmember Sarah Schaefer agreed to lead the resolution, which would make enforcement of laws against entheogenic substances such as psilocybin and ibogaine among the city's lowest law enforcement priorities. The group says they plan to discuss the reform measure with other local lawmakers over the next month.
Under the proposed resolution, "planting, cultivating, engaging in practices with, or possessing entheogenic plants and fungi or plant compounds shall be the lowest law enforcement priority for the City of Arcata." It also aims at "reprioritizing funding away from the arrest of individuals engaging with entheogenic practices," the group said.
If passed, Arcata would become the third California city to enact the reform, following Oakland and Santa Cruz.
1. Psychedelic spurs growth of neural connections lost in depression
In a new study, Yale researchers show that a single dose of psilocybin given to mice prompted an immediate and long-lasting increase in connections between neurons. The findings are published July 5 in the journal Neuron.
We not only saw a 10% increase in the number of neuronal connections, but also they were on average about 10% larger, so the connections were stronger as well

Alex Kwan, associate professor of psychiatry and of neuroscience
The new Yale research found that these compounds increase the density of dendritic spines, small protrusions found on nerve cells which aid in the transmission of information between neurons. Chronic stress and depression are known to reduce the number of these neuronal connections.
Using a laser-scanning microscope, Kwan and first author Ling-Xiao Shao, a postdoctoral associate in the Yale School of Medicine, imaged dendritic spines in high resolution and tracked them for multiple days in living mice. They found increases in the number of dendritic spines and in their size within 24 hours of administration of psilocybin. These changes were still present a month later. Also, mice subjected to stress showed behavioral improvements and increased neurotransmitter activity after being given psilocybin.