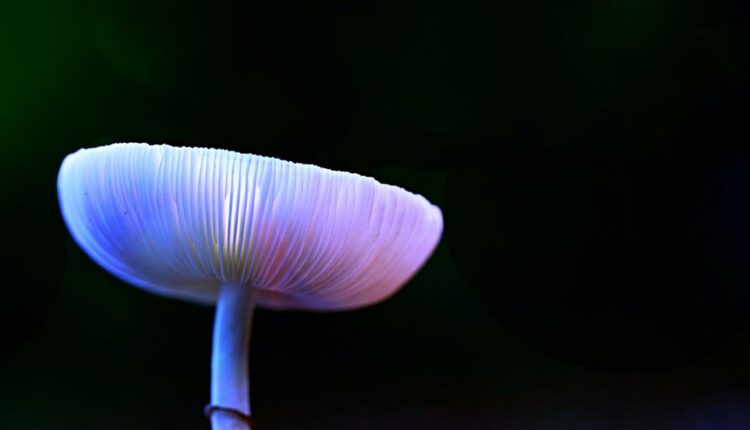 TDR's Top 5 Psychedelic Developments For the Week of June 15
Welcome to TDR's review of the Top 5 psychedelic stories of the past week. Aside from presenting a synopsis of events, we provide commentary to break down the significance of each to investors. TDR is committed to maintaining in-depth market coverage of the most newsworthy events the psychedelics space has to offer.
________________
5. A Very Unusual $10 Million Bet…

Investor and author Tim Ferris updates readers about his largest bet of 2020. Tim has helped organize a challenge grant for the MAPS Capstone Challenge by contributing $1 million. MAPS has already raised $10 million. If another $10 million is raised via private donations by September 10th, an additional $10 million challenge grant will be unlocked alongside the Psychedelic Science Funders Collaborative (PSFC).
TDR:MAPS, otherwise known as the Multidisciplinary Association for Psychedelic Studies, is the industry most important non-profit research and educational organization. They are also conducting a Phase 3 Program of MDMA-Assisted Psychotherapy for the Treatment of Severe Posttraumatic Stress Disorder (PTSD).
MAPS is truly a just a noble institution worth supporting. We sincerely hope Tim's envisioned endpoint is reached.
4. Mydecine Innovations Group Signs Definitive Agreement to Acquire Mindleap Health's Advanced Digital Telehealth Platform
Mydecine Innovations Group Inc. (CNSX:MYCO) (OTCMKTS:MYCOF) has signed a definitive share exchange agreement with Mindleap Health Inc. for the acquisition of a 100% interest in MindLeap's Digital Telehealth Platform focused on the emerging psychedelics industry.
TDR: Mydecine is seeking to tap into the telehealth macro trend ushered-in by the coronavirus crisis. Secure and confidential video sessions are part of the package. Mindleap's platform is set to launch in a "few short months".
3. MindMed To Evaluate Ayahuasca's Active Ingredient DMT In Phase 1 Clinical Trial Collaboration Mind Medicine Inc. (OTCMKTS:MMEDF) will now pursue N,N Dimethyltryptamine (DMT), the principal active ingredient in Ayahuasca, as part of its R&D collaboration with the University Hospital Basel's Liechti Lab. MindMed is providing startup funding for a Phase 1 clinical trial testing various intravenous dosing regimens of DMT, expected to begin in Q4 of 2020.
TDR: MindMed is already advancing its LSD microdosing program in partnership with University Hospital Basel's Liechti Lab and Dr. Kim Kuypers. This Phase 1 on DMT adds another element to MindMed's expanding trial pipeline.
MindMed is currently in the regulatory ethics submission process in the Netherlands and plans to begin the Phase 2a clinical trial on LSD at Maastricht University by year's end.
2. Champignon Brands Revisits its $0.85 Bought Deal Unit Price 
When a company trades near its bought deal subscription price five weeks after it is announced—and a week prior to close—it wouldn't ordinarily be considered unusual. But these are not ordinary times. Gripped by a withering 4-week long bear market impulse hounding the sector, investors have sold Champignon hard.
Since soaring 145.36% in the six days following the $10 million bought deal announced May 11, SHRM has round tripped to finish the week just above the bought deal subscription price. For those counting, that's a ↓62.60% decline despite announcing a voluntary share lockup and other goodies along the way.
Of course, SHRM is not alone. The entire psychedelics space has taken a battering in recent times despite frothy broad market conditions where speculative fervor is flourishing. Such price action is not uncommon in unproven nascent industries devoid of revenues and high on potential.
Par of the course for psychedelics investing—as it was in the cannabis industry which preceded it.
1. Numinus Wellness Falls 16.03% on the Week, But Finishes Strong
On June 12, TDR articled the curious tale of two sessions as NUMI's most significant news event in its brief public history was just another selling event for investors. Although price action deterioration continued for most of this week, it did finish off on a positive note. Once down as much as 30.19% by Friday's open, buyers began stepping up.
When it was all over, NUMI pared its losses to 'just' ↓16.03% on the week by closing up $0.07 to $0.445 (18.67%) on the Friday session. This was in-line with broad-based buying in other psychedelic names on Friday, most notably Mydecine Innovations (+28.79%), Revive Therapeutics (+13.16%) and Mind Medicine (+7.14%).
For the first time in a while, intraday dips were persistently bought throughout the session and supported by an uptick in volume. With sellers in retreat, Friday may even have set the stage for continued gap open strength on Monday.
Although it's much too early to draw conclusions about one session, battered investors will gladly take this reprieve. After all, the battle is just beginning with millions of pre-public shares unlocking in early July. Investors are undoubtedly hoping the market has begun building a buffer to absorb this imminent extra supply above the $0.25 conversion price. TDR will continue monitoring the price action in the coming weeks.