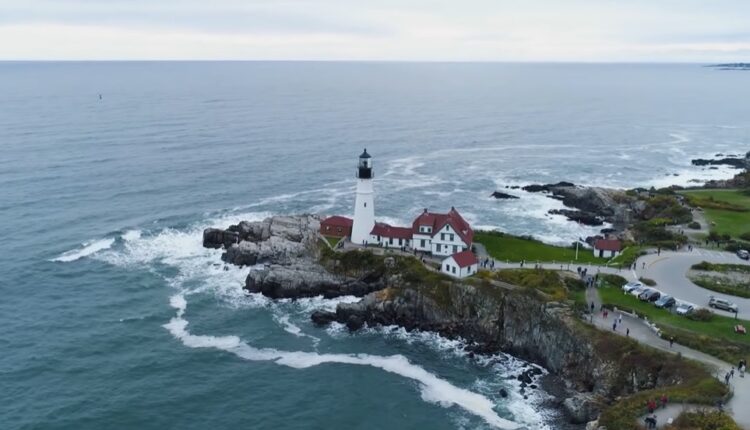 TDR's Top 5 Psychedelic Developments For The Week Of March 13
Welcome to TDR's review of the Top 5 Psychedelic Developments for the week of March 13. Aside from presenting a synopsis of events, we provide market commentary to summarize the week that was for publicly-listed companies.
5. Irwin Naturals Terminates Business Combination With Braxia Scientific Corp.
Irwin Naturals Inc. (CSE: IWIN) (OTC: IWINF) has terminated the non-binding amended and restated letter of intent for a business combination with Braxia Scientific Corp. The company's news release dated January 27, 2023, contained full details of the Proposed Transaction.
CEO of Irwin Naturals, Klee Irwin, expressed disappointment on the announcement but recognized the decision was based on a lack of a clear business rationale for the company to move forward with the transaction. Despite this, he expressed his admiration for the Braxia management team and wished them well in their future endeavors.
4. Field Trip Health & Wellness to Close Clinics in 5 Locations
Field Trip Health & Wellness (TSX-V: FTHW) announced that, in an effort to reduce expenditures and preserve capital, it will be closing the Field Trip Health Centres located in Chicago, Washington DC, Seattle, San Diego and Fredericton. The anticipated last day of operation for each of these locations will be on or around April 15, 2023.
Clients in each of these locations will be receiving notice of clinic closures which will include, among other things, information on finding alternative care providers, how to access their medical records and other information required by applicable laws and regulations.
__________
Data Table: The Differences Between Selective Serotonin Reuptake Inhibitors (SSRIs) And Psychedelic Treatments
| Action | Serotonin Reuptake Inhibitors | Psychedelic Treatment |
| --- | --- | --- |
| Mode of Action | Inhibit the reuptake of serotonin in the brain, thereby increasing its availability | Activate serotonin receptors in the brain, which can lead to changes in mood, perception, and cognition |
| Indications | Used primarily to treat depression, anxiety disorders, and some personality disorders | Being studied for their potential therapeutic effects on a variety of mental health conditions, including depression, anxiety, PTSD, and addiction |
| Dosage | Typically taken daily, with effects building up over time | Generally administered in a single or few sessions, with effects typically lasting for several hours or more |
| Side Effects | Can cause nausea, diarrhea, sexual dysfunction, weight gain, and other side effects | Can cause psychological distress during the experience, as well as potential physical risks if taken in an unsupervised setting |
| Medical Supervision | Typically prescribed and taken under medical supervision | Administered under medical supervision in a controlled setting, often in the context of ongoing therapy |
| Legal Status | Legal prescription drugs in most countries | Illegal for recreational use in most countries, but being studied for medical use in some jurisdictions |
| Mechanism of Change | Slow and gradual changes in brain chemistry over time | Rapid and profound changes in brain function during the experience, which may lead to long-term changes in mood, perception, and behavior |
| Risks and Benefits | Generally considered safe and effective for treating certain mental health conditions, but can have significant side effects | Being studied for their potential to treat a wide range of mental health conditions, but more research is needed to fully understand their risks and benefits |
__________
3. Psychedelic Stocks Edge Lower Despite A Positive Week For The Markets
The psychedelic sector fell edged lower this past week, as reflected by the Advisorshares Psychedelics ETF (PSIL)↓1.10%. The sector underperformed compared to its biopharma peers, as deemed by the Nasdaq Junior Biotechnology Index↑2.59% and Nasdaq Biotechnology Ishares ETF↑2.07%. The NASDAQ 100 ↑6.83% and S&P 500 ↑2.20%also finished green, as the Federal Reserved stepped-in to provide support for the banking system triggered by the collapse of Silicon Valley Bank.
Here's how the Health Care (Biotechnology) sector performed:

In the news…
1st United States citizen to receive a specialized treatment for ketamine-assisted therapy for alcohol use disorder was dosed at the New York City-based ketamine clinic Nushama.
55% of Americans who have tried at-home ketamine therapy reported either accidentally or purposefully using more than the recommended dose.
Actress and singer Keke Palmer recently shared her positive experiences with psychedelic mushrooms on her podcast, "Baby, This Is Keke Palmer." According to Palmer, she found that the psychedelic experiences improved her self-confidence and even helped her love herself more.
BetterLife Pharma announced the closing of its brokered private placement offering pursuant to which the company issued 1,500,000 units of the company at a price of $0.10 per Unit for aggregate gross proceeds of $1,500,000.
Br-LSD may be an effective treatment for major depressive disorders and anxiety, while having less potential for side effects than other drugs that act on serotonergic neurons.
Canadian patients demand access to psilocybin…
Entheo Digital announced its participation in a LSD microdosing study taking place at the Imperial College Centre for Psychedelic Research. The study aims to investigate if microdosing with LSD can improve creativity, and Entheo Digital's product, SoundSelf, will be used as part of the research.
Enveric Biosciences announced new research detailing the first-ever isolation of a novel indolethylamine N-methyltransferase from cane toad (Rhinella marina) and the successful development of a bioproduction platform for the isolation and pharmacological screening of novel indolethylamines.
Filament Health announced approval from the FDA for a clinical trial at the University of California San Francisco's Translational Psychedelic Research Program (TrPR). The investigator initiated trial will study the effects of PEX010, Filament's botanical psilocybin drug candidate, for the treatment of methamphetamine use disorder.
Goodness Growth is in the planning stages of conducting clinical research into plant based psychedelics, such as psilocybin derived from certain mushrooms.
Greenbrook TMS is embarking on a comprehensive restructuring plan that aims to strengthen the company by leveraging its scale to further reduce complexity, streamlining its operating model and driving operational efficiencies to achieve profitability.
Incannex Healthcare has developed plans for the commercialization of its psychedelic-assisted psychotherapy business.
Ketamine Wellness Centers in Arizona and across Pinal county abruptly shut down.
Lucy Scientific Discovery has partnered with Pramantha Group, a firm specializing in securing key government contracts and grants, to enhance its drug manufacturing capabilities and meet the growing demand for essential drugs and medical supplies.
Meme Of The Week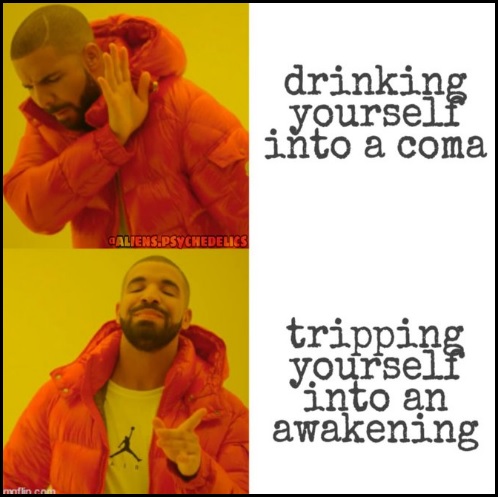 Mindset Pharma has been made aware that Reunion Neuroscience Inc. has filed a lawsuit against Mindset in the United States District Court for the District of New Jersey asserting, among others, inventorship and co-ownership of one of Mindset's patents, inequitable conduct, and breach of contract.
Mydecine Innovations Group has entered into a third Common Share Subscription Agreement, effective March 10th, 2023 with a third-party investor in the company.
MYND Life Sciences has successfully accomplished a significant milestone to help advance the company's future scientific development. It has identified a non-hallucinogenic psilocybin analog that has bioactivity one hundred times more active than psilocybin itself.
One dose of psychedelics can result in belief changes about the supernatural or non-physical world.
Oregon graduates first psilocybin facilitators, but face high costs, big risks.
Red Light Holland has signed a distribution agreement with MW Pharma Limited t/a NUBU Pharmaceuticals, a leading medical cannabis company based in New Zealand with distribution ties to Australia, to explore the possibility of legal import and distribution of Red Light Holland's psilocybin microdosing capsules to Australasia.
Reunion Neuroscience has filed a lawsuit today against Mindset Pharma Inc. in the United States District Court for the District of New Jersey, alleging that Mindset knowingly copied Reunion's RE104 compound and misleadingly presented that exact composition to the Patent Office as Mindset's invention while applying for U.S. Patent No. 11,591,353.
Rush University Medical Center in Chicago is about to start another trial investigating the psychological benefits of controlled doses of psilocybin. Patients taking part in the trial have been diagnosed with previously untreatable depression.
'Serious concerns' over TGA's decision making on landmark psilocybin, MDMA ruling.
U.K.: Tory MP Crispin Blunt calls for rules around the use of mind-altering drugs for medical research to be relaxed – including psychedelics which trigger 'psychotic episodes'
Vermont lawmnakers have introduced several bills aimed at making sweeping changes to the state's drug laws.
Wellbeing Digital Sciences provided an update with respect to the management cease trade order issued by the British Columbia Securities Commission on January 31, 2023.
Yale School of Medicine studying psilocybin for migraines…
2. Texas Lawmakers File Three Bills To Expand State-Sponsored Psychedelics Research
Texas lawmakers have filed a series of new bills aimed at promoting and expanding psychedelics research in the state.
The Lone Star State took some observers by surprise last session after the conservative legislature enacted a measure to study the therapeutic potential of psychedelics—and now more legislators are hoping to build on that momentum.
Three Democratic lawmakers in the state recently introduced separate reform proposals, including one that would expand the law that Gov. Greg Abbott (R) allowed to take effect without his signature in 2021. The other two bills would create entirely new psychedelics-focused government bodies in the state to facilitate studies.
1. Nevada Lawmakers File Bill To Legalize Psilocybin And MDMA For Research And Adult Use
Nevada lawmakers have introduced a bill to legalize psilocybin and promote research into the psychedelic, as well as encourage studies of MDMA.
The legislation from Sen. Rochelle Nguyen (D) is primarily meant to streamline the process of studying psilocybin and MDMA. But it also contains a section that removes criminal and civil penalties for adults who possess, cultivate or share up to four ounces of psilocybin.
Under the measure, researchers would be able to submit an application to study either of the psychedelics to the state Department of Health and Human Services. Regulators would need to develop rules on criteria for approving those applicants.