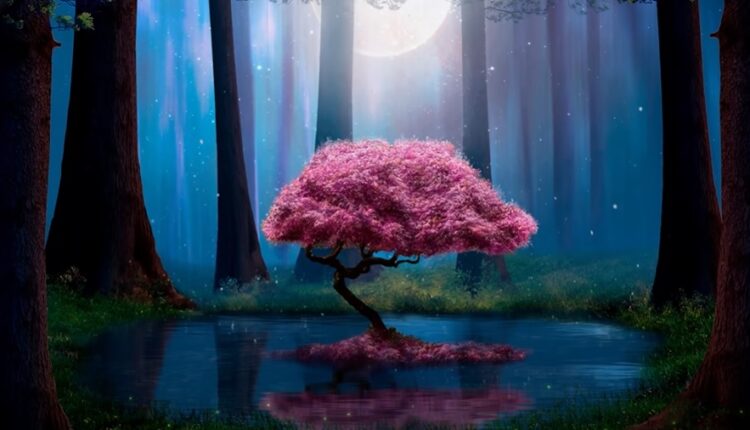 TDR's Top 5 Psychedelic Developments For The Week Of March 27
Welcome to TDR's review of the Top 5 Psychedelic Developments for the week of March 27. Aside from presenting a synopsis of events, we provide market commentary to summarize the week that was for publicly-listed companies.
5. Numinus Launches the Practitioner Certification Pathway – a Complete Psychedelic-Assisted Therapy Training Program
Numinus Wellness Inc. (TSE: NUMI) (OTCMKTS: NUMIF) has launched the Numinus Certification Pathway – a collection of psychedelic-assisted therapy (PAT) training courses uniquely selected to provide practitioners with complete PAT training, including an experiential component and practicum.
The Certification Pathway develops core PAT skills through multi-modal teaching methods including interactive evidence and theory reviews, audio-visual design, case-based learning, experiential learning, in-person shadowing opportunities, and more. Once all course requirements in the Certification Pathway are completed, trained practitioners will receive a formal certificate from Numinus to designate competency in providing PAT using specific medicines.
The Certification Pathway is designed to equip practitioners with the necessary skillset to deliver quality care with a view to increasing credibility and trust with clients
4. Apeiron Founder Christian Angermayer Makes Follow-On Purchase Of Atai Life Sciences Shares
Christian Angermayer, the founder and Chairman of the Board of Apeiron Investment Group, is adding more than $1,000,000 in shares of atai Life Sciences NV ATAI. Angermayer laid out the reasons behind his decision to add to his investment in a blog post on LinkedIn.
I believe that atai Life Sciences is the biggest entrepreneurial opportunity I have ever encountered as an investor. I truly believe this company has an incredible future and is well-positioned to make a positive and meaningful difference to one of humanity's major challenges — the escalating mental health crisis.

Christian Angermayer, the founder and Chairman of the Board of Apeiron Investment Group
Atai Life Sciences is one of the leaders in the psychedelic space, aiming to transform mental health treatment through therapies derived from substances such as psilocybin and MDMA. The therapies are designed to help patients manage mental disorders such as depression and PTSD.
Angermayer was already a major investor in Atai Life Sciences, owning more than 10% of the company. But in the blog post, Angermayer states he is confident in the management, is undeterred by high-interest rates and believes that weak stock performance provides ample opportunity.
__________
Ambria Capital Managing Partner Cody Shandraw Speaks About The Improving Industry Environment
__________
3. Psychedelic Stocks Rise And Outperform BioPharma Peers
The psychedelic sector outperformed peers this past week, as reflected by the Advisorshares Psychedelics ETF (PSIL)↑5.05%. The sector performance was a rare beat compared to biopharma peers, with the Nasdaq Junior Biotechnology Index↑2.77% and Nasdaq Biotechnology Ishares ETF↑2.61%. The NASDAQ 100 ↑3.24% and S&P 500 ↑3.46%also finished green, as markets continued to rally on the perception that a burgeoning banking contagion has been controlled by the Federal Reserve.
Here's how the Health Care (Biotechnology) sector performed:

In the news…
9 psychedelic startups winning over top VCs.
atai Life Sciences — value of stake in COMPASS Pathways as a % of ATAI market cap
atai LifeSciences on the move...
Bay Staters for Natural Medicine, a psychedelics advocacy group, has turned its focus to legalization of psychedelics state-wide in Massachusetts. The coalition has filed eight bills, more than any other state.
Bill HD2137, filed by a Republican Massachusetts State Representative (January 2023), would not only re-schedule MDMA automatically upon FDA approval but cap the cost of treatment at $5,000.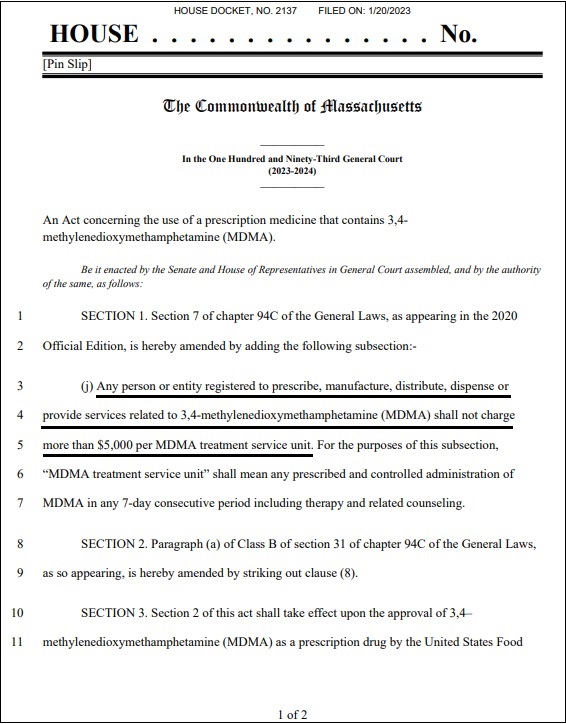 BetterLife Pharma announced that an article titled "Non-hallucinogenic LSD derivative reduces depression symptoms in preclinical studies," based on BetterLife's lead candidate BETR-001 (2-bromo-LSD) was published by Drug Discovery & Development on March 22, 2023.
Biomind Labs has successfully completed the optimization of a new extraction method to increase the purity and yield of N,N-dimethyltryptamine ("DMT"). DMT was submitted as a Company's New Chemical Entity Triptax.
Bipartisan group of congressional lawmakers filed a bill this week to clarify that federal "Right to Try" laws give seriously ill patients access to Schedule I drugs, including marijuana and psychedelics like psilocybin and MDMA.
Björk releases psychedelic jazz rave track 'fossora' and video.
Connecticut bill to decriminalize the possession of small amounts of psilocybin mushrooms passed a legislative committee on Wednesday.
Deepak Sarma, assistant professor at the College of Arts and Sciences, discussed the medical—and spiritual—implications of psychedelic substances as they gain legitimacy in an effort to treat depression, anxiety and post-traumatic stress disorder where traditional medicine has failed. 
Dimensions has announced a partnership with the New Health Club, a global psychedelic community and media platform.
Diplo recently ran the Los Angeles Marathon in a solid 3 hours and 35 minutes — after taking LSD. In a video, the DJ and music producer (whose real name is Thomas Wesley Pentz) prepared an LSD+water mix for the race, using five drops of the psychedelic concentrate.
Dutch government has established a national commission to investigate the properties of MDMA, its risks and benefits for society and its potential value as a therapy.
Filament Health: Inside the Vancouver lab where scientists legally grow magic mushrooms.
First Nations researcher exploring psychedelics as healing tool for intergenerational trauma.
Health-care professionals in Canada fight decision to reject access to psilocybin for training.
Lucy Scientific Discovery announced that former British Columbia Solicitor General Kash Heed has joined the company as a Special Advisor.
Meme Of The Week
Mindset Pharma issued a letter to shareholders from James Lanthier, Chief Executive Officer of Mindset.
Mycologist Jordan James has brought a new psilocybin-containing strain of fungus into town, and it's bound to make all the psilonauts excited.
Mydecine Innovations Group reported company highlights and financial results for the years ended December 31, 2022 and 2021.
MYND Life Sciences has entered into a non-binding memorandum of understanding with Oxygen Handel GmbH (O2 Handel).
PanGenomic Health announced its subsidiary, MUJN Diagnostics Inc., has signed a master services agreement with Hemex Health Inc., a Portland, Oregon-based medical diagnostic device company focused on developing life changing testing solutions for the point-of-care market. Hemex Health will assist MUJN Diagnostics in developing a diagnostics system, which can be used to support patients being treated with alternative therapies for brain health.
PharmaTher Holdings announced an update on the Type C meeting with the FDA for advancing KETARX (ketamine) towards Phase 3 clinical development as a treatment for levodopa-induced dyskinesia in Parkinson's disease.
Revive Therapeutics provided an update on the Company's Phase I/II clinical study (NCT05322954) evaluating the safety and feasibility of oral psilocybin as a potential treatment for methamphetamine use disorder.
Seelos Therapeutics announced a business update on its key programs.
Springfield, IL: A bill sponsored by state Rep. La Shawn K. Ford would decriminalize "magic mushrooms" and be used in health clinics to treat various mental conditions, like depression and substance use disorders.
The Project on Psychedelics Law and Regulation at Harvard Law School's Petrie-Flom Center hosted a virtual panel on psychedelics in Europe, Australia, and North America on Monday.
University of Sydney researchers are embarking on an Australian first research trial into the use of psychedelics in combination with psychotherapy for the treatment of alcohol use disorder.
Veterans in US Special Operations Forces have reported a significant decrease in alcohol misuse and PTSD symptoms as a result of psychedelic therapy.
Washington State House Committee has amended and approved a psilocybin bill—inserting some therapeutic access provisions back into the legislation after the Senate had stripped it down to focus on research only.
2. Hawaii Health Department Says Legalizing Psychedelics Is A 'More Meaningful' Step Than Creating A Study Group
The Hawaii Department of Health (DOH) says that it would be prudent for the state to legalize certain psychedelics like psilocybin and MDMA to prepare for a likely federal policy change allowing their use for medical treatment.
At a hearing before the Senate Health and Human Services Committee last week, DOH testified on a pair of resolutions that call for the establishment of an advisory council to study and make recommendations on approving psychedelic medicines.
Members of the panel ultimately deferred action on the legislation, but there are other psychedelics bills advancing in the legislature this session, including one to create an advisory council to look into possible regulations to provide access to federal "breakthrough therapies" like psilocybin and MDMA.
1. Missouri House Backs Bill Requiring State Research On Psychedelics To Treat Depression, PTSD
The suicide rate among veterans in Missouri is nearly double the state rate and one of the highest in the country. So in hopes of helping veterans and other Missourians facing mental health issues, the Missouri House advanced a bill Wednesday that would require the state to conduct a study on using psilocybin, also known as "magic mushrooms," to treat depression, substance use or as part end-of-life care.
The House overwhelmingly approved the measure, sponsored by Rep. Dan Houx, R-Warrensburg, on Wednesday. The bill still needs a final vote in the House before it heads to the Senate.
Several lawmakers said they were "passionate" about seeing the study go forward during Wednesday's debate. Among them was Rep. Aaron McMullen, R-Independence, a veteran who served in a combat unit in Afghanistan.