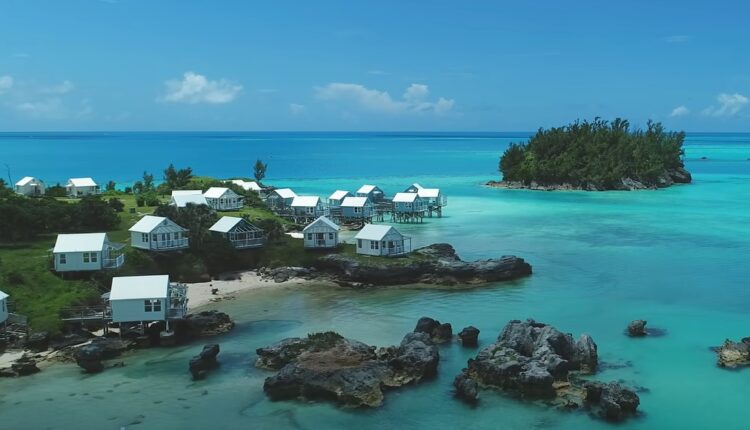 TDR's Top 5 Psychedelic Developments For The Week Of May 2
Welcome to TDR's review of the Top 5 Psychedelic developments for the week of May 2. Aside from presenting a synopsis of events, we provide market commentary to summarize the week that was for publicly-listed companies.
5. COMP360 Psilocybin Therapy Shows Potential In Exploratory Open-Label Studies For Anorexia Nervosa And Severe Treatment-Resistant Depression
COMPASS Pathways plc (NASDAQ: CMPS) announced that positive data demonstrating the potential of COMP360 psilocybin therapy in anorexia nervosa and severe treatment-resistant depression has been presented at the Society of Biological Psychiatry Annual Meeting in New Orleans, from two investigator-initiated studies.
The first study looked at the safety and efficacy of COMP360 psilocybin therapy in patients with severe treatment-resistant depression (n=12), with a single 25mg dose. All participants had tried at least five antidepressant treatments without success, prior to joining the study. Researchers found that 58.3% (n=7) of the participants had maintained response criteria, for the Montgomery-Asberg Depression Rating Scale (MADRS) at 12 weeks after COMP360 psilocybin administration, and a quarter had maintained remission (n=3). There was no increase in the suicidality score based on the MADRS, and no serious adverse events were reported throughout the study.
The second study investigated the safety, efficacy, and tolerability of COMP360 psilocybin therapy in patients with anorexia nervosa (n=10), with a single 25mg dose, and was conducted by Dr Walter Kaye at the University of California San Diego School of Medicine. 30% (n=3) of participants experienced clinically significant reductions in eating disorder psychopathology at the 1-month follow up, and 40% (n=4) experienced clinically significant reductions at the 3-month follow-up.
4. New York Lawmakers Discuss Competing Psychedelics Reform Bills Ahead Of Key Deadline
With just a month left before the end of New York's legislative session, lawmakers sponsoring differing psychedelics reform legislation recently participated in a discussion on the path forward for psilocybin in the Empire State.
Assembly members Linda Rosenthal (D) and Pat Burke (D) talked about their competing proposals at the virtual symposium, hosted by the Sanctuary for Independent Media, late last month. About 150 people attended the event, with the Zoom chat flooded with activists, doctors and concerned citizens from around the state.
__________
TDR Interviews Cybin Inc. CEO Doug Drysdale In Miami
__________
3. Continued Weakness In Biotech Stocks Amid Broad Market Selloff
The biggest psychedelic stocks generally declined this past week, finishing on the weak end of the spectrum versus peer biopharma indexes. The Horizon Psychedelic Stock Index ETF (PSYK) shed ↓7.90%, while the Nasdaq Junior Biotechnology Index (↓6.85%) and Nasdaq Biotechnology Ishares ETF (↓2.98%) held up relatively better. The broad market slumped for a fifth consecutive week, with NASDAQ 100 ↓1.47% and S&P 500 ↓0.41% falling hard to end the week. Here's how the Health Care (Biotechnology) sector performed:

Weekly technical snapshot, PSYK ETF:
| | | | |
| --- | --- | --- | --- |
| OSCILLATORS | PSYK: 2.68 | MOVING AVERAGES | |
| Name | Value | Name | Value |
| Relative Strength Index (14) | 20.63 | Exponential Moving Average (10) | 3.32 |
| Stochastic %K (14, 3, 3) | 8.03 | Simple Moving Average (10) | 3.3 |
| Commodity Channel Index (20) | −139.67 | Exponential Moving Average (20) | 3.91 |
| Average Directional Index (14) | 51.62 | Simple Moving Average (20) | 3.74 |
| Awesome Oscillator | −1.66 | Exponential Moving Average (30) | 4.52 |
| Momentum (10) | −1.00 | Simple Moving Average (30) | 4.6 |
| MACD Level (12, 26) | −0.85 | Exponential Moving Average (50) | 5.7 |
| Stochastic RSI Fast (3, 3, 14, 14) | 31 | Simple Moving Average (50) | 5.92 |
| | | | | | |
| --- | --- | --- | --- | --- | --- |
| Company | Ticker | Price ($) | Weekly Change (%) | WoW Volume Trend | Market Cap (s/o) |
| ATAI Life Sciences | ATAI | 3.86 | -10.02 | ↑ | US$620.4M |
| GH Research | GHRS | 12.00 | -17.58 | ↑ | US$624.2M |
| COMPASS Pathways | CMPS | 8.30 | -8.38 | ↓ | US$352.8M |
| Mind Medicine | MNMD | 0.83 | 3.75 | ↓ | US$350.6M |
| Cybin Inc. | CYBN | 0.515 | -10.59 | ↑ | US$84.7M |
| Revive Therapeutics | RVVTF | 0.22 | -13.38 | ↓ | US$70.3M |
| Numinus Wellness | NUMI | 0.42 | -6.66 | ↔ | C$87.5M |
| Field Trip Health | FTRP | 0.866 | -18.29 | ↑ | US$50.3M |
| Small Pharma | DMT | 0.21 | 5.00 | ↔ | C$67.1M |
| Mindset Pharma | MSET | 0.40 | -6.97 | ↓ | C$36.3M |
| Awakn Life Sciences | AWKN | 1.34 | 8.94 | ↑ | C$33.6M |
| Mydecine Innovations | MYCOD | 1.15 | -3.36 | ↓ | C$7.6M |
In the news…
Bright Minds Biosciences announced the formation of its Scientific Advisory Board.
Cybin Inc. announced that an abstract highlighting preclinical data for its deuterated psilocybin analog CYB003 has been selected for a poster presentation at the 'From Research to Reality' Global Summit on Psychedelic-Assisted Therapies and Medicines taking place May 27-29, 2022, in Toronto, Canada.
Greenbrook TMS will release its 2022 first quarter operational and financial results after market hours on May 13, 2022.
Ketamine Wellness Centers announced the introduction of NAD+ infusion therapy at six of its clinic locations—Jacksonville, Houston, Salt Lake City, Dallas, Las Vegas and Tucson—beginning May 9 with plans to expand nationwide.
Mind Medicine announced that Dr. Frederike Holze and Prof. Dr. Matthias Liechti , MindMed collaborators at University Hospital Basel, will present results from the LSD-Assist Study, a Phase 2 investigator-initiated clinical trial of LSD in the treatment of anxiety disorders, at London's PSYCH Symposium on May 11, 2022.
Mind Medicine has filed a $200M mixed shelf offering to fund future research activities, according to recent filings.
Nova Mentis Life Science announced the company continues to advance its psilocybin-based drug development program following the receipt of a Health Canada approved psilocybin import permit.
Optimi Health announced that a requested amendment to its Controlled Substances Dealer's Licence has been granted by Health Canada, enabling it to further expand the capacity to produce natural, GMP psilocybin at its Princeton, British Columbia facility, as well as introducing a provision allowing the Company to extract psilocin for use in clinical trials.
PharmaTher Holdings announced that the United States Patent and Trademark Office granted US Patent No: 11,286,230, titled "Ketamine Flow Synthesis", which refers to a continuous-flow process technology for the preparation of ketamine and ketamine analogs.
Wesana Health Holdings announced its fourth quarter and full-year 2021 financial results. Cash position: Ended the fourth quarter with US $6.6 million.
Wesana Health Holdings announced that following the successful completion of an initial tranche of its previously announced private placement, the company has determined to move forward with a strategic review of Wesana's care delivery division. Wesana is reviewing strategic alternatives including, but not limited to, a sale of all the assets under the care delivery division.
2. Colorado Governor Backs Psychedelics Reform And Says Prohibition Inhibits Research Into Medical Benefits
The governor of Colorado voiced support for decriminalizing psychedelics and said that research into the substances is showing promise for their therapeutic potential for certain mental health conditions.
Gov. Jared Polis (D) was asked about the issue during a recent podcast interview with Reason. While he didn't specifically say whether he supports efforts to broadly legalize entheogenic substances like psilocybin, he did say, "I generally don't think that things like that should be dealt with through a criminal setting."
Polis also noted that Denver voters approved a local measure to decriminalize so-called magic mushrooms in 2019, making it the first city in the U.S. to do so, and that activists are also collecting signatures for statewide initiatives to place broader psychedelics reform on the ballot.
1. Connecticut House Approves Psychedelic Treatments For Vets, Retired First Responders & Health Care Workers
The Connecticut House of Representatives approved a budget bill that includes provisions to grant certain patients access to MDMA-assisted or psilocybin-assisted therapy, reported Marijuana Moment.
The bill would create psychedelic treatment centers in the state as part of an expanded access program for investigational new drugs approved by the federal Food and Drug Administration (FDA).
The legislation would not legalize psychedelics, it would set up a regulatory infrastructure to enable Connecticut to play a leading role in providing access to alternative treatments for military veterans, retired first responders and health care workers.