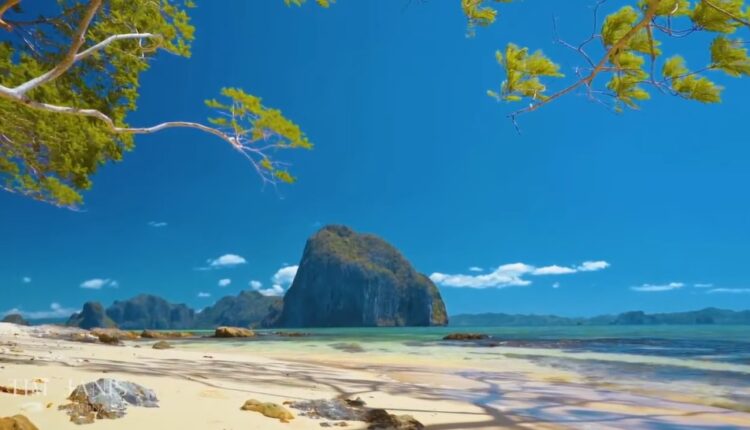 TDR's Top 5 Psychedelic Developments For The Week Of May 22
Welcome to TDR's review of the Top 5 Psychedelic Developments for the week of May 22. Aside from presenting a synopsis of events, we provide market commentary to summarize the week that was for publicly-listed companies.
5. MindMed Publishes Report by Leading FDA Experts Validating MindMed's MM-120 Drug Development Strategy
Mind Medicine Inc. has published a report by Greenleaf Health, Inc. setting forth an independent expert regulatory assessment of MindMed's MM-120 (lysergide D-tartrate) development strategy.
The analysis – led by the former Director and Deputy Director of the Office of New Drugs at the U.S. Food and Drug Administration – focuses on MindMed's clinical and regulatory development strategy for MM-120 and its ongoing Phase 2b trial in patients with generalized anxiety disorder. The findings support MindMed's view that this trial is essential to the development of MM-120 in GAD and answers critical questions to inform a responsible development program.
4. Numinus Aligns Business Initiatives to Prepare for Future Approval of MDMA-Assisted Therapy
Numinus Wellness Inc. (TSX: NUMI) (OTCQX: NUMIF) announced several recent initiatives aimed at best positioning the company for the expected FDA approval of MDMA-assisted therapy in the United States in the first half of 2024.
With MAPS anticipated to receive approval for MDMA-assisted therapy in the first half of 2024, we're excited to be positioned as a leading psychedelic-assisted therapy clinical operator and we're already taking steps to ensure Numinus is ready to provide broader access to this important treatment as soon as regulators allow.

Payton Nyquvest, Founder and CEO, Numinus.
In anticipation of this regulatory approval, Numinus has undertaken several initiatives to prepare the company for a rapid rollout of MDMA-AT services (using the MAPS protocol), including the recently launched Numinus Network™ clinic expansion program, reallocation of resources towards revenue producing activities, cost containment initiatives, and preparation for insurance reimbursement systems.
__________
Numinus CEO Payton Nyquvest Joins TDR On Twitter Spaces Exclusive On Thursday, May 25 (Click On Graphic To Play Recording)
__________
3. Psychedelic Stocks Edge Lower As Biopharma Stocks Sink This Past Week
The psychedelic sector fell marginally this past week, as reflected by the Advisorshares Psychedelics ETF (PSIL) ↓1.13%. The performance was inline with biopharma peer indices such as the Nasdaq Junior Biotechnology Index ↓1.49% and Nasdaq Biotechnology Ishares ETF↓2.29%. The NASDAQ 100 ↑3.67% and S&P 500 ↑0.34%also rose, with tech being particularly strong after a massive earnings beat as impressive sequential revenue guidance from Nvidia Corp.
Here's how the Health Care (Biotechnology) sector performed:

In The News…
Army veteran faces prison time for using DMT to treat excruciating cluster headaches.
Colorado lawmakers have sent a bill to the governor to create a regulatory framework for legal psychedelics under a voter-approved initiative.
Comparative acute effects of mescaline, lysergic acid diethylamide, and psilocybin in a randomized, double-blind, placebo-controlled cross-over study in healthy participants
COMPASS Pathways announced that new long-term efficacy data of investigational COMP360 psilocybin in cancer patients with major depressive disorder will be presented at the Annual Meeting of the American Society of Clinical Oncology (ASCO).
Cybin Inc. announced that the first participants have been dosed with CYB004 in its ongoing three-part Phase 1 clinical trial evaluating intravenous N,N-dimethyltryptamine (IV DMT) and CYB004 in healthy volunteers. As expected, robust psychedelic effects were seen within two minutes, reaching a peak at about thirteen minutes. No safety concerns were reported from these initial participants.
Elon Musk reportedly consumes MDMA and psychedelic mushrooms to go on "mild exploratory journeys" and boost his creativity, RadarOnline.com has learned.
European Union…
FCM MM Holdings, LLC announced that it published a presentation outlining the overwhelming case for change at Mind Medicine Inc.
Irwin Naturals reported its financial results for the fourth quarter and year ended December 31, 2022.
Kesha has long been candid about dealing with various mental health challenges — even when her struggles have gotten very intense. "I went through this crazy psychedelic spiritual experience in the midst of the anxiety … it was pure anxiety," the "Tik Tok" songstress, 36, told Apple Music 1's Zane Lowe during a Wednesday, May 24, interview.
Lawyer suggests its only 'matter of time' before psilocybin legalized for recreational use by adults in Canada.
Lucy Scientific Discovery unveiled Mindful, a functional Amanita mushroom-based product line that is now available at multiple retailers.
Meme Of The Week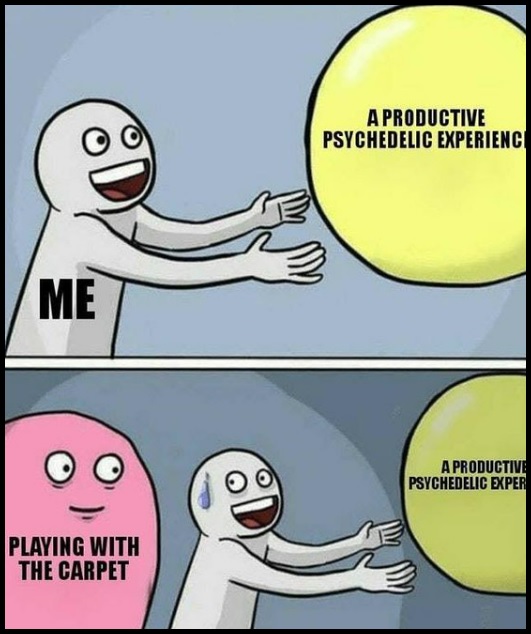 MindBio Therapeutics will be building upon positive results from an LSD study last year aimed at treating anxiety in a new take-home clinical trial on the psychedelic.
Mushroom microdosing is on the upswing with today's consumer. Unlike a full dose psychedelics which carries significant 'tripping' effects, microdosing is sub-perceptual, allowing individuals to carry on with their daily activities without significant disruptions. And this is why the trend is catching on.
PharmaDrug Inc. has appointed David Posner to its Advisory Committee and as a consultant with a mandate for strategic initiatives and corporate restructuring.
Prime Minister of Canada says provinces may be best suited to determine path on Psilocybin after Winnipeg mushroom store raided.
Revitalist Lifestyle & Wellness announced that it failed to remit an interest payment to the holder of an unsecured convertible promissory note dated April 19, 2022.
SABI Mind is proud to announce the launch of the Global Psychedelic Survey (GPS). This groundbreaking initiative aims to provide English-speaking adults from around the globe with the opportunity to participate in the most extensive assessment of global psychedelic use to date.
Small Pharma announced an update to its intellectual property portfolio, demonstrating significant progress already made by the company in 2023.
Sunstone Therapies announced data from a long-term, 18-month follow-up study of psilocybin therapy in cancer patients with MDD, at the Annual Meeting of the American Society of Clinical Oncology (ASCO). This is believed to be the longest-term follow-up study of psilocybin therapy with cancer patients ever completed.
Terran Biosciences announced the publication of a PCT patent application covering what may be the first comprehensive salt and polymorph screens of the empathogens MDMA, (R)-MDMA, (S)-MDMA, MDEA (MDE), (S)-MDEA, (R)-MDEA, MDAI, MBDB, (S)-MBDB, (R)-MBDB, and MEAI.
Transient functional brain changes with psilocybin therapy resemble the "brain reset" phenomenon and may serve as the putative predictors of psilocybin antidepressant response.
Tryp Therapeutics has submitted an Investigational New Drug (IND) application to the U.S. Food and Drug Administration for its planned Phase 2a clinical trial investigating the effects of psilocybin-assisted psychotherapy in the treatment of patients aged 21+ suffering from Irritable Bowel Syndrome at Massachusetts General Hospital.
Washington Governor Jay Inslee greenlighted SB 5263 creating a pilot program for psilocybin therapy led by the University of Washington's School of Medicine is preparing to begin treatment on Jan. 1, 2025.
2. Minnesota Governor Signs Bills To Create Psychedelics Task Force And Allow Safe Drug Consumption Sites
The governor of Minnesota has signed a pair of large-scale bills that include provisions to establish safe drug consumption sites and also create a psychedelics task force meant to prepare the state for possible legalization.
The Democratic-controlled legislature has sent a series of drug policy reform measures to Gov. Tim Walz (D) in recent weeks. He signed the harm reduction and psychedelics proposals, which were part of broader omnibus health and human services legislation, on Wednesday.
This comes days after the governor enacted another bill with provisions to legalize drug paraphernalia possession, syringe services, residue and testing—another win for harm reduction advocates in the state.
1. Bill that would legalize some psychedelic substances passes California State Senate, heads to Assembly
A bill that would decriminalize the possession of some psychedelic substances passed the California State Senate Wednesday and now heads to the State Assembly.
Senate Bill 58, which was introduced by Senator Scott Weiner, would allow people age 21 or older to own or prepare "certain hallucinogenic substances," including psilocybin, psilocyn, dimethyltryptamine (DMT), ibogaine, and mescaline.California Attorney General Rob Bonta 'seriously considering' run for governor
The bill would also repeal laws that prohibit growing "spores or mycelium capable of producing mushrooms or other material which contain psilocybin or psilocyn."
Although the bill would decriminalize some psychedelics, these substances would be prohibited on school campuses and adults would be prohibited from providing them to people under the age of 21.