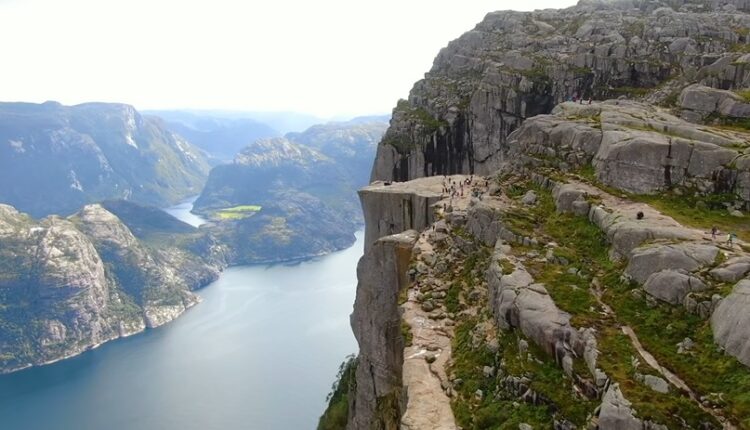 TDR's Top 5 Psychedelic Developments For The Week Of May 8
Welcome to TDR's review of the Top 5 Psychedelic Developments for the week of May 8. Aside from presenting a synopsis of events, we provide market commentary to summarize the week that was for publicly-listed companies.
5. Cybin Announces Last Subject Dosed in Part B of its Phase 1 CYB004-E Trial
Cybin Inc. announced the completion of dosing the last subject in Part B of its three-part CYB004-E Phase 1 trial evaluating intravenous N,N-dimethyltryptamine (DMT) in healthy volunteers. With the achievement of this milestone, Cybin intends to initiate Part C of the study, the first-in-human dosing of its proprietary DMT molecule CYB004.
With dosing in Part B complete, the Company plans to initiate dosing of CYB004 in Part C which will evaluate IV bolus + infusion regimens of CYB004 in a crossover design. Results from Parts B and C are expected to provide a more robust pharmacokinetic and pharmacodynamic model to optimize dose selection and formulation development for future clinical studies.
The Company expects to report topline data from the completed Phase 1 study in the third quarter of calendar year 2023.
4. Ohio State Receives DEA License To Grow Psychedelic Mushrooms For Research
Ohio State, alongside the mental health and wellness research and development company Inner State Inc., was awarded the first-ever license by the U.S. Drug Enforcement Agency to an American university grow whole psilocybin mushrooms. The mushrooms will be used in the study of mental health treatment capabilities with naturally grown psychedelic mushrooms.
By combining cutting-edge techniques in genomics and metabolomics, we have the opportunity to obtain a high-resolution picture of the chemical diversity of mushrooms that have remained difficult to study for several decades.

Ohio State researchers Dr. Jason Slot and Dr. Kou-San Ju
The license allows Ohio State and Inner State to cultivate psilocybin mushrooms for research purposes only. All research will be conducted in a federally sanctioned and secured grow house in accordance with strict DEA regulations and guidelines.
__________
The Differences Between Natural And Synthetic Psychedelics
__________
3. Psychedelic Stocks Tread Water In Listless Week Of Trade
The psychedelic sector fell marginally this past week, as reflected by the Advisorshares Psychedelics ETF (PSIL)↓0.57%. The performance slightly bested biopharma peers in the Nasdaq Junior Biotechnology Index ↓0.89% and Nasdaq Biotechnology Ishares ETF↓1.31%. The NASDAQ 100 ↑0.40% and S&P 500 ↓0.44%finished mixed as the market has difficulty picking a direction.
Here's how the Health Care (Biotechnology) sector performed:

In the News…
atai Life Sciences reported first quarter 2023 financial results and provided corporate updates.
Brain-altering fungi could lead the next frontier in mental health care.
Clearmind Medicine has received Ethics Committee approval for its CM-CMND-001 Phase I/II clinical trial of its MEAI-based CMND-100 compound for the treatment of alcohol use disorder at Israel's IMCA center.
COMPASS Pathways reported its financial results for the first quarter 2023 and gave an update on recent progress across its business.
Creso Pharma has agreed to fully acquire Australia-based Health House International, which works in the international distribution of medical cannabis products and is licensed to store and trade controlled substances including psilocybin and MDMA.
Delix Therapeutics announced the regulatory approval and initiation of recruitment of a phase I clinical trial of lead candidate, DLX-001, a non-hallucinogenic psychoplastogen.
Dose-response relationships of LSD-induced subjective experiences in humans.
Filament Health released its first quarter financial results and operational highlights for the period ended March 31, 2023.
GH Research PLC reported financial results for the first quarter ended March 31, 2023 and provided business highlights.
Halucenex Life Sciences has reported promising early results from Phase II clinical trial of Lucenex branded synthetic psilocybin for the treatment of post traumatic stress disorder (PTSD).
Johns Hopkins University academics just a got a boost in their funding thanks to the recently launched Roland R. Griffiths Ph.D. Professorship Fund.
Meme Of The Week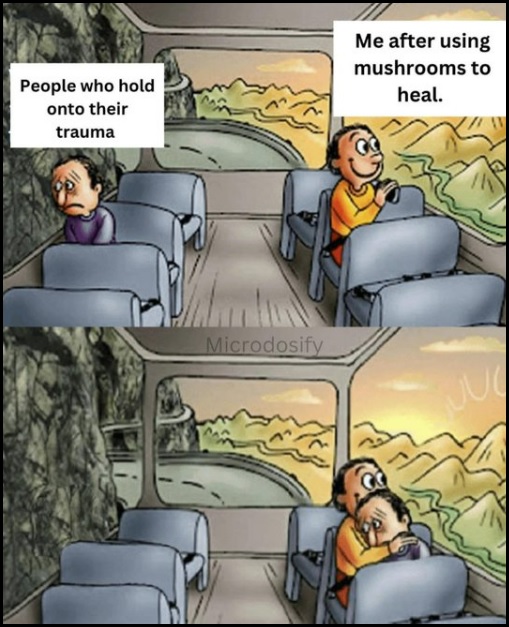 MindBio announced its scientific collaborators have recently published their first Peer Reviewed Paper in Biological Psychiatry, an official journal of Psychiatric Neuroscience and Therapeutics.
Optimi Health announced the receipt of its Natural Health Product Site Licence following an assessment by the Natural and Non-prescription Health Products Directorate.
Oregon: The first service center license has been awarded to EPIC Healing Eugene.
PharmaDrug Inc. is announcing that the Ontario Securities Commission has issued a "failure to file" cease trade order in respect of the Company's securities under Multilateral Instrument 11-103 Failure-to- File Cease Trade Orders in Multiple Jurisdictions.
PharmaTher Holdings has applied to the U.S. Food and Drug Administration (FDA) asking that ketamine be given fast-track designation as a potential treatment for dyskinesia, or uncontrolled movements, that occur as a side effect of levodopa being used by people with Parkinson's disease.
Psychedelic Science 2023, the breakthrough psychedelic conference hosted by Multidisciplinary Association for Psychedelic Studies (MAPS) and organized by Momentum Events, announced its sessions and events covering the latest developments in therapy for psychedelic practitioners at this year's conference taking place June 19-23, 2023 in Denver, Colorado.
Stella raises $7 million for PTSD treatment stellate ganglion block. 
Sunstone Therapies to present data on the long-term efficacy of psilocybin therapy in cancer patients with major depressive disorder (MDD) at the ASCO 2023 Annual Meeting.
University of North Carolina: Dr. Robert McClure, the Director of Interventional Psychiatry at UNC is planning a study using psilocybin for treatment-resistant depression. Psilocybin is the active ingredient in magic mushrooms.
2. Washington Psilocybin Services Act Signed Into Law, Lays Groundwork For Mushroom Use
As Oregon prepares to utilize trained psilocybin facilitators, Washington state is looking to also legalize the therapeutic use of psilocybin otherwise known as magic mushrooms.
On Tuesday, Governor Jay Inslee signed Senate Bill 5263, also called the Washington Psilocybin Services Act, which lays a foundation for implementing the legalized use of psilocybin therapy. By law, only people over 21 years old would be able to seek these services.
The bill mandates the Washington Department of Health form an advisory board, filled with people from various backgrounds like public health, a naturopath, and mycology.
1. America's First Legal Shroom Therapy Center Will Charge $3,500 for 'High Dose' Trips
The first licensed facility where people can legally buy and consume shrooms in the U.S. will charge over $3,500 for a "high dose" trip.
Eugene Psychedelic Integrative Center is the first psilocybin service center to be licensed by Oregon, the first state in the U.S. to legalize shrooms for adults. Shrooms purchased legally in the state must be taken under supervision by trained facilitators at licensed centers. It is currently accepting clients to its waitlist, with plans to start offering sessions soon. But according to the center's price list, the services won't come cheap.
A "high dose" session, lasting 6 hours, costs $3,500 plus the cost of medicine; the price includes a one-hour prep session and one-hour integration session after taking the psilocybin.