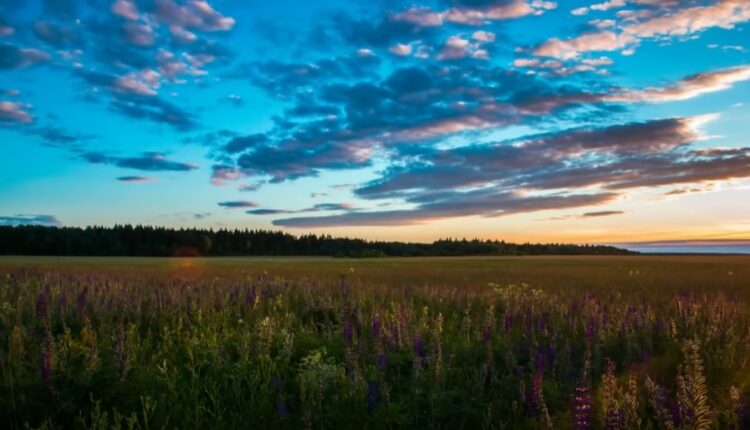 TDR's Top 5 Psychedelic Developments For The Week Of November 13
Welcome to TDR's review of the Top 5 Psychedelic Developments for the week of November 13. Aside from presenting a synopsis of events, we provide market commentary to summarize the week that was for publicly-listed companies.
5. Awakn Life Sciences Receives Regulatory and Ethical Approval For Phase III Clinical Trial Of AWKN-P001
Awakn Life Sciences has received clinical trial authorization from the Medicines and Healthcare products Regulatory Agency (MHRA) and ethical approval from the Health Research Authority in the UK for a phase III clinical trial for its lead program AWKN-P001 for the treatment of Severe Alcohol Use Disorder (SAUD).

SAUD, the most acute type of alcohol use disorder, affecting approximately 12.5 million people in the US and the key European markets of Germany, UK, France, Italy, and Spain.
4. Compass Pathways Initiates UK Component Of Global Phase 3 Study Of Psilocybin Treatment In Treatment-Resistant Depression And Launches New Research Center
Compass Pathways plc announced the initiation of the UK component of its phase 3 program of investigational COMP360 psilocybin treatment in treatment-resistant depression (TRD). The research will take place in multiple sites in the UK, including at the Centre for Mental Health Research and Innovation in London, which officially opened today.
The ongoing phase 3 program is the largest randomized, controlled, double-blind psilocybin treatment clinical program ever conducted and follows promising results from Compass's phase 2b study of COMP360 psilocybin treatment. The phase 3 program consists of two pivotal trials (COMP 005 and COMP 006), and each trial has an integrated, long-term outcomes component.
_______________
Widely Held Psychedelic Stocks Weekly Performance
| | | | | |
| --- | --- | --- | --- | --- |
| Company | Symbol | Previous Week Close | End Of Week Close | % Change On Week |
| Advisorshares Psychedelics ETF | PSIL | 1.31 | 1.32 | 0.76 |
| atai Life Sciences | ATAI | 1.17 | 1.17 | -5.12 |
| COMPASS Pathways | CMPS | 5.27 | 6.01 | 14.04 |
| Cybin Inc. | CYBN | 0.4280 | 0.45 | 5.14 |
| GH Research | GHRS | 8.21 | 6.46 | -21.31 |
| Mind Medicine | MNMD | 2.50 | 2.59 | 3.59 |
| Numinus Wellness | NUMI | 0.13 | 0.13 | -15.38 |
_______________
3. Psychedelics Edge Up In Uneventful Week of Trade
The psychedelic sector was flat after falling last week, as reflected by the Advisorshares Psychedelics ETF (PSIL) ↑0.76%. The performance lagged peer biopharma indices such as the Nasdaq Junior Biotechnology Index ↑8.88% and Nasdaq Biotechnology Ishares ETF↑2.22%. The broad stock market indices NASDAQ 100 ↑1.78% and S&P 500 ↑2.10% were strong yet again, as risk-on sentiment remained headed into next week's market shortened week.
Here's how the Health Care (Biotechnology) sector performed:

In the news…
atai Life Sciences reported third quarter 2023 financial results and provided corporate updates.
BetterLife Pharma announced that its patent application for BETR-001 and LSD derivatives titled "LSD derivatives, synthesis & method for treatment of diseases and disorders" has been published by the United States Patent and Trademark Office.
Clearmind Medicine announced receipt of a Staff Delisting Determination from the Listing Qualifications Department of the Nasdaq Stock Market, LLC.
Christian Angermayer excited about progress on atai Life Sciences' DMT program…
Cybin Inc. released its financial results for second quarter ended September 30, 2023.
Cybin Inc. announced a poster presentation at Neuroscience 2023 hosted by the Society for Neuroscience taking place November 11-15, 2022, in Washington, D.C.
Cybin Inc. has closed its previously announced underwritten offering. In connection with the Offering, the Company issued an aggregate of 66,666,667 units of the Company at a price of US$0.45 per Unit for aggregate gross proceeds of US$30 million.
Denver's first-ever Psychedelic Cup was a rousing success — for fungi and the public.
Department of Veterans Affairs says it's committed to studying whether psychedelics like MDMA and psilocybin are effective treatments for post-traumatic stress disorder ahead of a House hearing expected to touch on the substances.
Filament Health released its third quarter financial results and operational highlights for the period ended September 30, 2023.
Ketamine-based clinics are improving veterans' mental health.
New guidebook examines possible avenues to regulating the nonmedical use of psychedelics, including psilocybin, LSD, DMT and mescaline, encouraging policymakers to take a thoughtful, evidence-based approach to regulation.
Sign Up For The TDR Newsletter
PharmaDrug Inc. has closed the previously announced debt restructuring (see press release dated November 7, 2023).
PharmAla Biotech Holdings and Filament Health Corp. announced the GMP release of a second batch of MDMA capsules encapsulated at Filament's Metro Vancouver facility.
Psyence Group and Newcourt Acquisition Corp, a special purpose acquisition company announced that the registration statement on Form F-4, filed by Psyence Biomedical Ltd. with the Securities and Exchange Commission was declared effective by the SEC on November 13, 2023.
Red Light Holland announced updates regarding its manufacturing plans to create medical grade homogenized natural psilocybin microdosing capsules.
Red Light Holland has re-engaged the Honourable, Tony P. Clement, to serve as Senior Advisor to its Advisory Board. Mr. Clement has had a long and distinguished career in politics, law and business.
Robin Carhart-Harris, PhD, distinguished professor of neurology and psychiatry at the University of California, San Francisco, joins the Huberman Labs podcast.
Quebec: Two cancer patients were part of first-ever legal group session of psilocybin-assisted therapy experience granted through Health Canada's Special Access Program.
University of Melbourne has unveiled a cohort of six early-stage startups and announced the first syndicated investment of $4.5 million by the University's Genesis Pre-Seed Fund and Tin Alley Ventures into a start-up developing psychedelic-assisted therapies to treat mental health challenges.
Vivek Ramaswamy, Republican presidential candidate who famously said he did not approve of Ohio's cannabis initititive last week despite expressing support for federal legalization, is now saying that if elected he will remove federal restrictions on marijuana and psychedelics.
Wisconsin legislature: bipartisan and bicameral lawmakers have come together to introduce a new bill that would create a psilocybin research pilot program in the state.
2. Cybin to Release Phase 2 Topline Safety and Efficacy Data for CYB003 in Major Depressive Disorder and Host R&D Briefing on November 30, 2023
Cybin Inc. announced that it will host an R&D briefing on Thursday, November 30, 2023, in New York City, at 10:00am ET. A live webcast of the event will be available on the company's investor relations website on the Events & Presentations page.
Institutional investors, analysts and company guests are cordially asked to save the date for this important upcoming session, which will feature an overview of the company's recently completed Phase 1/2 trial of CYB003, and a detailed review of the topline safety and efficacy data.
1. Health Benefits Provider Will Cover Psilocybin-Assisted Therapy In States Where It's Legal
A Massachusetts company that bills itself as "the first and only licensed provider of psychedelic health plans" announced on Tuesday that it will cover psilocybin-assisted therapy in states where it's legal.
Enthea said this week that it plans to expand its standards of care to include adult use of psilocybin "in combination with psychotherapeutic support." The company expects to publish the change to its provider network sometime in the first quarter of next year.
The goal, Enthea said, is to be able to cover psilocybin-assisted treatment by mid-2024.