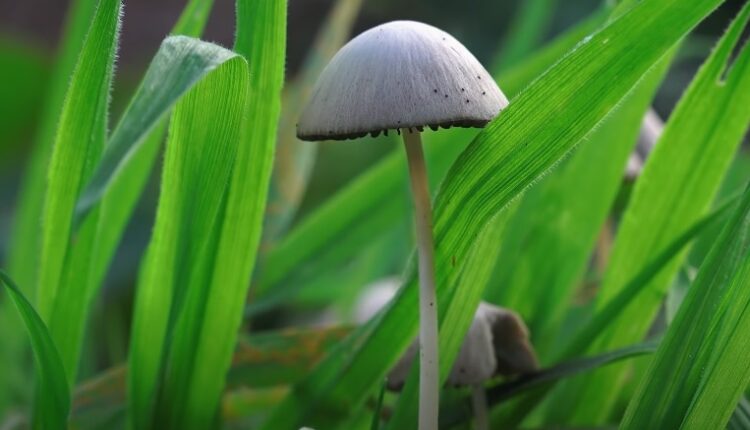 TDR's Top 5 Psychedelic Developments For The Week of November 16
Welcome to TDR's review of the Top 5 psychedelic stories of the past week. Aside from presenting a synopsis of events, we provide commentary to break down the significance of each to investors. TDR is committed to maintaining in-depth market coverage of the most newsworthy events the psychedelics space has to offer.
5. PharmaTher Expands Patent Portfolio with Filing of U.S. Patent for Novel Use of Psilocybin to Treat Cancer
PharmaTher Inc (CSE: PHRM) announces that it has filed a provisional patent application with the U.S. Patent and Trademark Office outlining the potential novel use of psilocybin to treat cancer, which was discovered by panaceAI, the Company's proprietary psychedelic drug repurposing artificial intelligence platform. The patent application outlines psilocybin's use of significant unmet medical needs for Liver Carcinoma, Melanoma, Breast Neoplasms, Kidney Neoplasms and Acute Myeloid Leukemia.
PharmaTher intends to advance the research and development of psilocybin for cancer with leading U.S. research institutions with the objective to complete investigational new drug, enabling studies and to file an IND application with the U.S. Food and Drug Administration. The Company is exploring collaboration opportunities with life sciences companies seeking to expand their product pipeline in cancer and finding novel uses of psychedelic compounds with panaceAI.
4. German Psilocybin Study Approved By the German Federal Institute of Drugs and Medical Devices (BFARM)
The study received final approval from the Federal Institute of Drugs and Medical Devices (BfArM) on November 17, 2020. The study will start recruiting patients in January 2021 and will begin treating patients in March 2021. It will be led by Principal Investigator Prof. Dr. med. Gerhard at the Central Institute of Mental Health Mannheim who is working together with a group at the Charité Universitätsmedizin Berlin and the MIND Foundation.
It is a two-center study that aims to investigate the safety and efficacy of psilocybin administered under supportive conditions in a controlled, randomized, double-blind design. Such a study can pave the way for future phase III studies and regulatory approval of this drug for standard treatment.
In Germany alone, the total costs for mental and behavioral disorders are estimated to be 30.324 million €.
Mind Medicine Inc (NEO: MMED) (OTCQB: MMEDF), (DE: MMQ) has received a positive response on its protocol design for a Phase 2a clinical trial evaluating microdoses of LSD in the treatment of adult ADHD from the Swiss and Dutch health authorities. MindMed has also successfully submitted a pre-IND briefing package to the FDA for its Project Lucy, a potential Phase 2b Efficacy Trial evaluating LSD Assisted Therapy in anxiety disorders.
In addition, the company has now reached an agreement with University Hospital Basel Liechti Lab to conduct an interim analysis anticipated in Q1 2021 for its Phase 2a clinical trial of LSD assisted therapy for anxiety disorders currently ongoing in Switzerland.
2. PharmaTher and Revive Therapeutics: The Latest Psychedelic Partnership
Revive Therapeutics Ltd (CSE: RVV) (USA: RVVTF), announced it has entered into an exclusive research collaboration agreement with PharmaTher Inc. to accelerate the development of psilocybin in the treatment of cancer and the discovery of novel uses of undisclosed psychedelic compounds.
The collaboration will give Revive the exclusivity to advance the research of psilocybin in the treatment of cancer and leverage PharmaTher's panaceAI psychedelic discovery AI platform to screen, identify and evaluate undisclosed psychedelic compounds directed at pre-specified targets for use with Revive's drug delivery technology.
The Dales Report decided to dig deeper into the partnership, and its potential impact on shareholder value for both companies.
1. Mind Medicine Soars To Blue Sky Breakout Territory As The Sector At-Large Stutters
A mostly lower week for the largest psychedelic stocks with most issues drifting lower on light volume. There was a notable exception to the rule: Mind Medicine, which once again powered higher as insatiable investors demand continued.
| | | | | | |
| --- | --- | --- | --- | --- | --- |
| Company | Ticker | Price ($) | Weekly Change (%) | WoW Volume Trend | Market Cap ($) |
| Compass Pathways | CMPS | 33.83 | -5.31 | ↘ | US1.21B |
| Mind Medicine | MMED | 1.65 | 35.24 | ↑ | C577.55M |
| Field Trip Health | FTRP | 4.71 | -5.80 | ↗ | C$189.01M |
| Champignon Brands | SHRMF | 0.49 | 3.15 | ↘ | US86.87M |
| Cybin Inc. | CYBN | 0.74 | -15.90 | ↘ | C$97.14M |
| Havn Life Sciences | HAVN | 0.87 | -3.33 | ↘ | C$58.09M |
| Numiness Wellness | NUMI | 0.44 | 1.14 | ↗ | C$49.70M |
| Revive Therapeutics | RVV | 0.215 | -10.41 | ↘ | C$42.97M |
MindMed wasted no time setting the tone from the opening bell on Monday. Piggybacking off positive response on its protocol design for a Phase 2a clinical trial evaluating microdoses of LSD, the stock climbed nine percent within the first half-hour of trade. It never looked back from that point, consolidating at pre-private placement highs and finishing Friday with a bang, closing ↑15.38& to $1.65. The company now finds itself in true blue sky breakout territory on the weekly.
The Blue Sky refers to the new price level never seen before in a company's listed history. It is significant because there are no existing or defined resistance zones in place, which tends to embolden investor to push price higher until new resistance forms. All we say now is that all forms of simple price resistance are non-existent. We look forward to next week's price action with anticipation.
MindMed's strong performance considering its closest comparable, Compass Pathways Plc, remains rangebound. From the tweet below, the relative performance differential between both companies reached new thresholds, giving clear indication of which stock investors are piling into.
Whether the disparity is due to MindMed's perceived relative value proposition or anticipation of U.S. uplisting is unclear (perhaps both). Either way, investors can't seem to get enough of the stock since Compass' IPO, and those that invested thereupon have almost quadrupled their money in 9 weeks.
TDR will have additional coverage as events warrant.