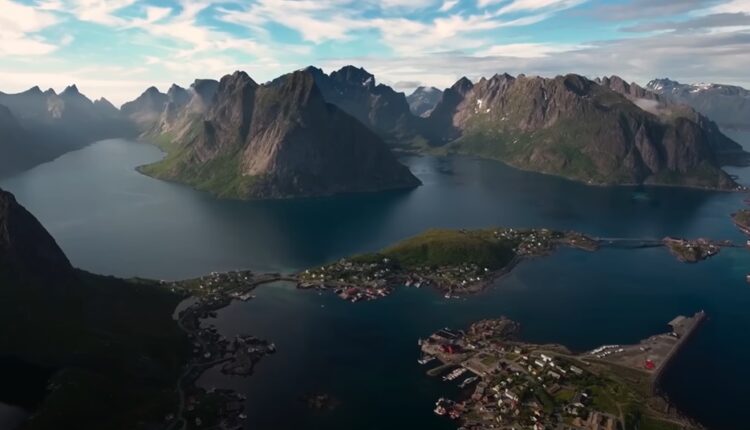 TDR's Top 5 Psychedelic Developments For The Week Of November 21
Welcome to TDR's review of the Top 5 Psychedelic Developments for the week of November 21. Aside from presenting a synopsis of events, we provide market commentary to summarize the week that was for publicly-listed companies.
5. Full-Dose & Microdosing For Alzheimer's Studies Led By Beckley Foundation Coming Soon
The Beckley Foundation and its founder and long-time psychedelics researcher Amanda Feilding announced a new research program involving a pioneering study with King's College London and UCL on the effects of full dose LSD as well as a breakthrough study with the University of Basel on microdosing LSD for Alzheimer's disease.
The first study will assess the brain changes that take place during the mystical experience -that is, a profound sense of connection or unity that can occur following ingestion of high doses of psychedelic compounds and which is proving to be associated with the benefits of psychedelic-assisted therapy.
4. Federal Agency Outlines Psychedelic Research Priorities And Guidance For Studies Involving Animals, Adults And Children
A federal health agency is giving researchers guidance on the types of studies it's interested in funding for the development of psychedelic drugs to treat certain mental health conditions, pointing out limitations for animal-based research and rules for trials involving children.
The National Institute of Mental Health (NIMH) published a notice of information last week, providing additional information about research criteria and priorities for psychedelic studies.
Specifically, NIMH said it wanted to explain what it considers to be a "reasonable premise for pursuing basic mechanistic research on psychedelics and related compounds, and clarifies guidelines for reproducible and rigorous clinical research involving these agents."
__________
Mechanism Of Action Of Psilocin, Which Has A High Affinity To The 5-HT2A Receptor In The Brain
__________
3. Psychedelic Stocks Fall Marginally On Shortened Holiday Week
The psychedelic sector fell this past week, albeit marginally, as reflected by the Horizon Psychedelic Stock Index (PSYK) ETF ↓0.96%. Volume remained subdued across most equity markets as investors observed U.S. Thanksgiving. The Nasdaq Junior Biotechnology Index ↓0.33% and Nasdaq Biotechnology Ishares ETF ↑0.05% were mixed but lagged small gains in the broad indices, as the NASDAQ 100 ↑0.67%and S&P 500 ↑1.56% both rose marginally.
Here's how the Health Care (Biotechnology) sector performed:
Notable Gainers
In the news…
A brain region known as the amygdala could play a key role in predicting symptom improvement following ketamine therapy in patients with treatment-resistant anxious depression, according to new research published in the Journal of Affective Disorders.
Awakn Life Sciences announced the signing of a 5-year lease to open a larger Awakn Clinics Oslo. The move to the new Oslo premises is the first stage of Awakn's Nordic expansion plans.
Clearmind Medicine announced the initiation of clinical batches of production of its novel psychedelic-derived drug candidate, the MEAI- based molecule- CMND-100.
Cybin Inc.: New patents for psilocybin formulations filed.
Jamaican resorts are promoting tourism that offers mystical experiences and stress relief through "magic mushrooms," as the Caribbean nation seeks to develop a niche industry in natural psychedelics.
Lobe Sciences appears to have solved the issue of stability of the psilocin molecule. As CEO Philip Young explains, the company has synthesized at least nine psilocin compounds for which it is hoping to take to clinical trial shortly:
Meme Of The Week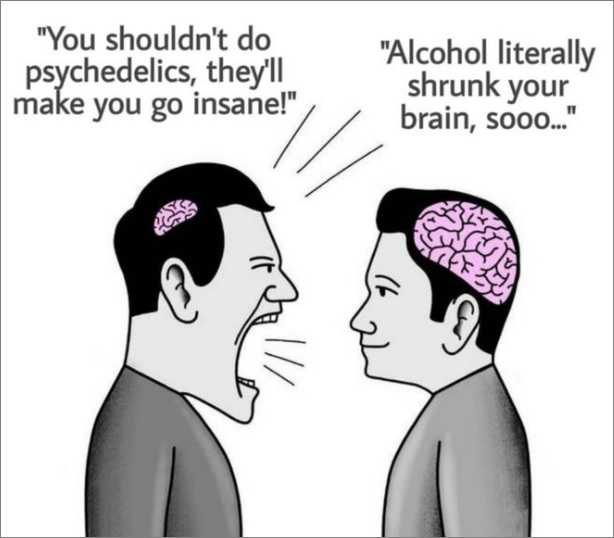 MAPS reports that in October 2022, over 1,000 donors gave $120,389 in donations and pledges. Donors supported the following initiatives in October: research-related project ($60,198); general support ($60,067); harm reduction ($103); and health equity ($21).
National Institute on Drug Abuse top official tacitly endorsed the idea of authorizing safe consumption sites where people could use currently illicit drugs in a medically supervised environment, arguing that evidence has effectively demonstrated that the facilities can prevent overdose deaths.
November 22, 1963…
Paul Stamets in Miami, the godfather of psilocybin advocacy, gave his take on the increasing normalization of the mushrooms he's dedicated his life to.
Reminder: Numinus Wellness will release its financial results for the quarter and year ended August 31, 2022, after market close on Tuesday, November 29, 2022.
Zendo Project celebrates a decade at Burning Man.
2. Jackson County Asks State To Tighten Psychedelic Mushroom Rules
Jackson County commissioners want the state to limit the number of licenses it issues to grow psychedelic mushrooms to an amount that would reasonably supply the legal market.
They also want facilities that give mushroom doses to clients to have on-site security and emergency medical staff. Commissioners don't want businesses that have alcohol or marijuana licenses to be able to get a license to administer psychedelic mushrooms.
County commissioners voted Thursday to send a letter requesting the regulations to Oregon Health Authority. OHA is drafting state rules in preparation for the launch of psychedelic mushroom businesses in January.
1. Oregon's Newly Legal Magic Mushroom Industry Could Be Strangled by Restrictive Zoning Regulations
Magic mushrooms are starting to win the war on drugs in Oregon. Now comes the harder task of winning approval from local zoning officials.
Back in 2020, Beaver State voters passed the first-ever ballot initiative allowing adults 21 and up to consume psilocybin (the psychoactive ingredient in magic mushrooms) in special "psilocybin service centers" with a licensed "facilitator" present. Come January, the Oregon Health Authority will start accepting license applications for such centers.
To get ahead of the game, businesses have started acquiring rural properties that could serve as ideal mushroom retreat locations. Existing rural hospitality businesses have also expressed interest in expanding their operations to include psilocybin retreat services.