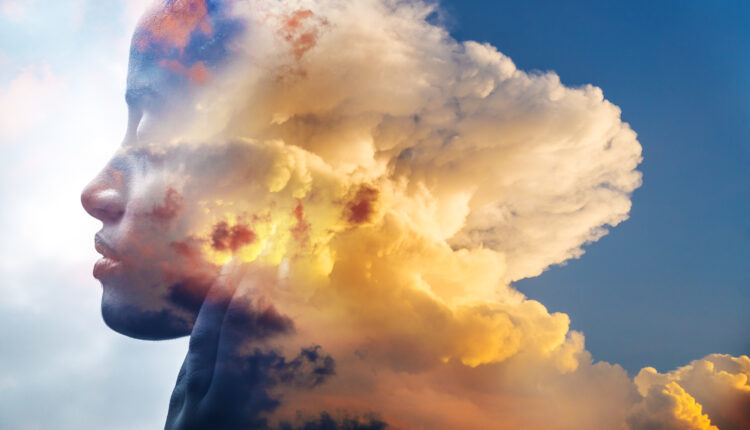 TDR's Top 5 Psychedelic Developments For The Week of November 23
Welcome to TDR's review of the Top 5 psychedelic stories of the past week. Aside from presenting a synopsis of events, we provide commentary to break down the significance of each to investors. TDR is committed to maintaining in-depth market coverage of the most newsworthy events the psychedelics space has to offer.
Mind Medicine (MindMed) Inc. (NEO: MMED) (OTCQB: MMEDF), a leading psychedelic medicine biotech company, is establishing a digital medicine division known as Albert. Albert is in the process of assembling and recruiting a leading team of technologists, therapists, and clinical drug development experts to help the company research, develop and build an integrated technical platform and comprehensive toolset aimed at delivering psychedelic inspired medicines and experiential therapies combined with digital therapeutics.
Digital therapeutics are defined as evidence-based therapeutic interventions for patients to prevent, manage, or treat a mental disorder or disease. Pairing digital tools, such as wearables and the latest in machine learning, with psychedelic assisted therapies, can give healthcare providers the ability to optimize and better understand the patient journey and therapeutic outcomes from pre-care through to after-care.
Champignon Brands Inc (CSE: SHRM) (OTCQB: SHRMF) announced today that the Company's management and governance is undergoing comprehensive change at the top that will extend to the Company's practices. A series of moves now underway as a basis for emphasized priorities on transparency, full and accurate public reporting plus operational readiness to meet the accelerating, pandemic-drive demand for its clinical services.
In this light, the Company reminds investors it is now led by a new Board Chair and CEO and new Vice-Chair, both announced previously. Other changes underway include the following: (please click link for additional details).
ATAI Life Sciences, a global biotech company developing psychedelic and non-psychedelic compounds for various mental health indications, today announced the successful closing of its $125 million Series C financing round, including $32 million of its 2020 convertible debt that converted in connection with the Series C. The round was co-led by Apeiron Investment Group, the family office of ATAI's founder Christian Angermayer, Peter Thiel, and Catalio Capital Management and more.
Proceeds from the financing will be used primarily to fund pre-clinical and clinical development of ATAI's existing mental health programs, to expand its drug candidate pipeline and further advance ATAI's platform technologies. The Company expects the proceeds to provide the necessary runway to accomplish several key clinical milestones including Phase 2 data readouts for arketamine in treatment resistant depression at Perception Neuroscience and ibogaine in opioid use disorder at DemeRx, as well as the completion of Phase 1 and initiation of Phase 2 trials at four other programs.
Mind Medicine (MindMed) Inc. (NEO: MMED) (OTCQB: MMEDF) announce that it has entered into an agreement with Canaccord Genuity Corp. pursuant to which the Lead Underwriter has agreed, on behalf of a syndicate of underwriters, to purchase, on a bought deal basis pursuant to the filing of a short form prospectus, an aggregate of 13,158,000 units of the Company at a price of C$1.90 per Unit for aggregate gross proceeds to the Company of C$25,000,200.
Each Unit shall consist of one subordinate voting share and one-half of one Subordinate Voting Share purchase warrant of the Company. Each Warrant shall be exercisable to acquire one Subordinate Voting Share at an exercise price of C$2.45 per Subordinate Voting Share for a period of 3 years from the closing of the Offering.
Furthermore, The Company has granted the Underwriters an option (the "Over-Allotment Option") to purchase up to an additional 1,973,700 Units at the Issue Price, exercisable at any time, for a period of 30 days after and including the Closing Date, which would result in additional proceeds of C$3,750,030.
1. Strong Week In The Psychedelics Sector As Compass Pathways, Numiness Wellness, PharmaTher Surge On Exceptional Investor Demand
A downright FOMOistic week for entire psychedelic complex as investors relentlessly purchased shares of many sector issues. A large increase in confirmatory volumes was noted, with many Tier-1 stocks breaking, or coming close to breaking, initial IPO/RTO daily volume records. Practically everyone participated whether they issued a press releases or not.
| | | | | | |
| --- | --- | --- | --- | --- | --- |
| Company | Ticker | Price ($) | Weekly Change (%) | WoW Volume Trend | Market Cap ($) |
| Compass Pathways | CMPS | 47.45 | 40.26 | ↑ | US1.70B |
| Mind Medicine | MMED | 2.14 | 29.70 | ↑ | C600.09M |
| Field Trip Health | FTRP | 5.00 | 6.15 | ↘ | C$189.01M |
| Cybin Inc. | CYBN | 0.93 | 17.33 | ↑ | C$122.46M |
| Champignon Brands | SHRMF | 0.49 | Flat | ↑ | US86.87M |
| Numiness Wellness | NUMI | 0.71 | 61.36 | ↗ | C$81.30M |
| Revive Therapeutics | RVV | 0.29 | 34.88 | ↑ | C$54.96M |
| Havn Life Science | HAVN | 0.81 | 34.88 | ↗ | C$54.08M |
Psychedelic Gainers In November (Ex-November 30 Trading Session)
| | | | | | |
| --- | --- | --- | --- | --- | --- |
| Company | Ticker | Price ($) | Monthly Change (%) | MoM Volume Trend | Market Cap ($) |
| Compass Pathways | CMPS | 47.45 | 48.28 | ↓ | US1.70B |
| Mind Medicine | MMED | 1.22 | 107.76 | ↘ | C600.09M |
| Field Trip Health | FTRP | 5.00 | 88.67 | ↘ | C$189.01M |
| Cybin Inc. | CYBN | 0.88 | 24.00 | n/a | C$122.46M |
| Champignon Brands | SHRMF | 0.49 | 40.80 | ↗ | US86.87M |
| Numiness Wellness | NUMI | 0.71 | 65.11 | ↓ | C$81.30M |
| Revive Therapeutics | RVV | 0.29 | 44.99 | – | C$54.96M |
| Havn Life Science | HAVN | 0.81 | -9.99 | – | C$54.08M |
In individual company news, recent laggard Compass Pathways Plc sprung to life and broke its previous all-time high of $47.24/share. The company disregarded a negative early-week note from BiotechValley Insights, which initiated coverage with a "Bearish" rating at a $13 Price Target. Obviously, extreme investor sentiment won the day over the little-known research firm. With a close of 47.45, Compass Pathways joins Mind Medicine as the latest Tier-1 psychedelic company in blue sky breakout territory—albeit marginally.
After hours, CMPS shares traded as high as $54.50 before settling at $51.50 to close the session. At this point, it looks like price continuation is in the cards for the Monday open.
PharmaTher Inc. also has an exceptionally strong week, rising to $0.27/share (↑86.20%). The TDR partner company released at update on November 24 highlighting its unique product pipeline for novel uses of ketamine, psilocybin and undisclosed psychedelics. PharmaTher is positioning itself to partner its psilocybin program and panaceAI, and focus on advancing its novel ketamine product pipeline in Parkinson's disease, depression and pain via the U.S. Food and Drug Administration regulatory pathway. In turn, the market bid the stock on ~2.5x the average weekly volume.
MindMed has another strong performance despite announcing its second private placement in seven weeks priced at $1.90/share. The stock has now increased 5-fold since Compass Pathways listed in mid-September. This, despite increasing its fully-diluted share count (after the second private placement closes, assuming over-allotment option is exercised) by approximately 67 million shares and warrants. However, MindMed also goes from a cash-poor company before the October 7 raise to one that can fulfill many of its go-forward trial obligations. The company will have close to $90 million in which to advance its trial pipeline.
Finally, Numiness Wellness was a standout performer before profit taking set-in on Friday. The company jumped ↑61.36% on what appears to be a technically-inspired break to the upside. The last company news was November 18, when Numiness announced it was undertaking a compassionate access trial of psilocybin-assisted psychotherapy for substance use disorders. The study will be conducted in collaboration with Syreon Corporation —a global contract research organization with expertise in conducting clinical trials—and involve an initial 30 participants who will take part in a motivational enhancement psychedelic psychotherapy intervention with psilocybin.