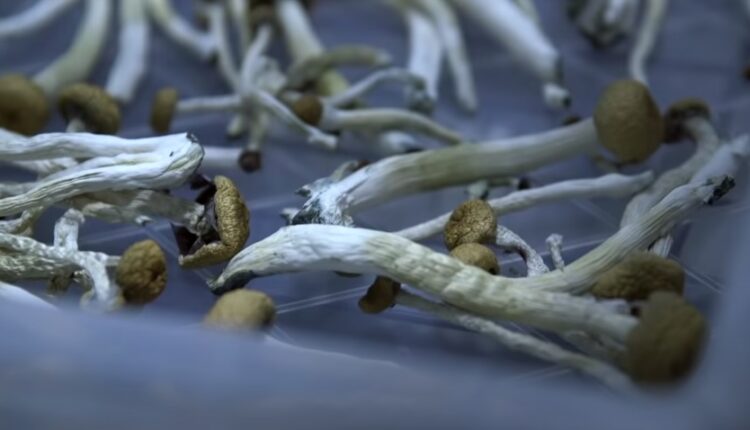 TDR's Top 5 Psychedelic Developments For The Week of November 30
Welcome to TDR's review of the Top 5 psychedelic stories of the past week. Aside from presenting a synopsis of events, we provide commentary to break down the significance of each to investors. TDR is committed to maintaining in-depth market coverage of the most newsworthy events the psychedelics space has to offer.
5. PharmaTher Expands Research Partnership with University Health Network For Development of Digital Therapeutics Platform
PharmaTher Inc. (CSE: PHRM) announced that it has amended its sponsored research agreement with University Health Network (UHN) for the development of panaceAI, the Company's drug repurposing platform, to also include the development of a digital therapeutics platform to combine with potential psychedelic therapies, including the Company's ketamine and psilocybin focused product pipeline for disorders of the brain and nervous system.
The development work for the Company's digital therapeutics platform will be conducted by a dedicated research team at Diamandis Lab, which is led by Dr. Phedias Diamandis, MD, PhD, FRCPC, the Principal Investigator who is also advancing the Company's research with panaceAI by merging big data and artificial intelligence to accelerate the drug discovery process.
4. Field Trip Health Ltd. Provides Operational and Investor Update And Expanded Hours at its Field Trip Health Center 
Field Trip Health Ltd. (CSE: FTRP) (OTCMKTS: FTRPF) announced that, in response to significant interest from people and medical professionals in Canada, it is expanding the hours of operation at its Toronto Field Trip Health location to provide its psychedelic therapies on evenings and Saturdays.
Portal, Field Trip's proprietary digital mental health platform, also began rolling out across North America to people currently participating in Field Trip's psychedelic-enhanced therapy programs. Portal, which meets Canadian and US standards for personal health information compliance, is designed to enhance the therapeutic experience and improve outcomes in Field Trip Health centers and beyond.
3. Silo Pharma Announces Plans for a Phase 2B Investigator Lead Study Using Psychedelics Psilocybin and Lysergic Acid Diethylamide ("LSD") to Treat Parkinson's Disease
Silo Pharma, Inc. (OTCMKTS: SILO), a developmental stage biopharmaceutical company focused on the use therapeutic psilocybin, announced that it has entered into an investigator-sponsored study agreement with Maastricht University of the Netherlands. The research project is a clinical study to examine the effects of repeated low doses of psilocybin and LSD on cognitive and emotional dysfunctions in Parkinson's disease and to understand its mechanism of action..
Dr. Kim Kuypers, Associate Professor, Department of Neuropsychology and Psychopharmacology at Maastricht University, will serve as Investigator Sponsor for the Phase 2B study. Dr. Kuypers' main topics of interest are MDMA and psychedelics and their effects on (social) cognition, creativity, hormones, and underlying brain mechanisms.
2. Numinus and MAPS Public Benefit Corporation announce collaboration agreement to seek approval of MDMA-assisted psychotherapy for PTSD
Numinus Wellness Inc (TSXV: NUMI) and the Multidisciplinary Association for Psychedelic Studies Public Benefit Corporation (MAPS PBC) announced a collaboration agreement that will seek approval to deliver MDMA-assisted psychotherapy for posttraumatic stress disorder (PTSD) through a single-arm, open-label, compassionate access1 trial. This clinical trial will be the first-of-its-kind in Canada and will take a meaningful step in furthering the accessibility of MDMA-assisted treatment options for those experiencing PTSD around the world. 
This compassionate access trial, if approved, will be conducted at Numinus' Vancouver clinic, providing MDMA-assisted psychotherapy to an initial 20 individuals experiencing PTSD and collecting outcome and safety data for Health Canada. Numinus' physicians, therapists and staff will be trained to deliver the treatment under MAPS' clinically-tested PTSD treatment protocol prior to approval by Health Canada.
1. Compass Pathways, Cybin Inc. Make Fresh All-Time Highs As Sector Rally Continues
A generally positive week for psychedelic complex as risk-on sentiment continued to permeate the sector. Volumes levels were mixed and issue-specific. With the broad markets approaching or exceeding all-time on both sides of the border, investors were in no hurry to pare back risk. Indeed, it was a fertile environment to push select issues higher.
| | | | | | |
| --- | --- | --- | --- | --- | --- |
| Company | Ticker | Price ($) | Weekly Change (%) | WoW Volume Trend | Market Cap ($) |
| Compass Pathways | CMPS | 49.00 | 3.26 | ↔ | US1.76B |
| Mind Medicine | MMED | 2.42 | 13.08 | ↓ | C868.52M |
| Field Trip Health | FTRP | 4.34 | -13.12 | | C$164.06M |
| Cybin Inc. | CYBN | 1.24 | 33.33 | | C$163.28M |
| Champignon Brands | SHRMF | 0.46 | -6.12 | | US81.55M |
| Numiness Wellness | NUMI | 0.78 | 9.86 | | C$89.44M |
| Revive Therapeutics | RVV | 0.305 | 5.17 | ↓ | C$72.22M |
| Havn Life Science | HAVN | 0.82 | 1.23 | | C$54.75M |
Compass Pathways Plc extended weekly all-time highs as momentum seekers pushed prices higher all week. After touching $54.23/share on the Friday session, profit taking set in and investors sold the shares down to $49.00 by the close. Despite the substandard finish, Compass added 3.26% on the week and established new upper price resistance.
Cybin Inc. was another standout performer this week. The company developing psilocybin technologies and delivery systems soared 33.33% on what looks to be predominantly momentum-based buying. While the company did not issue a press release, they are expected to commence a Phase 2A open label 5-arm study to determine the safety and efficacy of their Sublingual Film compared to a 25mg oral capsule in early 2021.
And finally, Mind Medicine Inc. continues it's amazing run. Despite a second bought deal offering in 7-weeks at unit price of $1.90/share, the stock continues to race higher. MMED tacked-on another 13.08% to mint a fresh weekly closing high of $2.42/share. Overall, the price has increased almost 6-fold in the past nine weeks.
Stoking investor sentiment were bullish editorials in some corners of the blogosphere. In an article titled MindMed: Severely Undervalued With Massive Upside Yet To Come, the author suggests that according to his discount cash flow (DCF) analysis, MindMed "severely undervalued" by "up to 11.33x".
Exuberant stuff—please tread carefully.