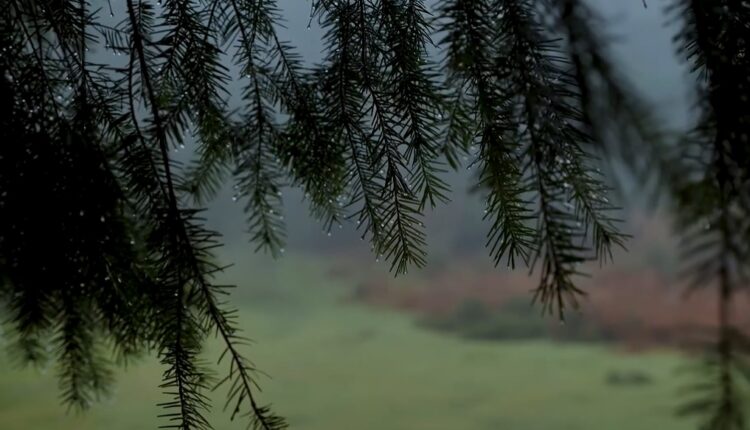 TDR's Top 5 Psychedelic Developments For The Week Of November 6
Welcome to TDR's review of the Top 5 Psychedelic Developments for the week of November 6. Aside from presenting a synopsis of events, we provide market commentary to summarize the week that was for publicly-listed companies.
5. Connecticut Man Charged After Police Find $8.5 Million Worth Of Illegal Mushrooms In Home
Officials made a shocking discovery when they came across $8.5 million worth of psilocybin mushrooms in the home of a 21-year-old man in Connecticut.
The Drug Enforcement Agency Hartford Task Force and The Statewide Narcotics Task Force North Central Office said they arrested Weston Soule last Thursday after discovering an illegal mushroom growing operation at his home in Burlington Connecticut.
4. Cybin Announces up to US$64 Million Offering of Units
Cybin Inc. (NYSE American:CYBN) (NEO:CYBN) announced a firm commitment underwritten offering of 66,666,667 units of the company to one of the company's largest existing institutional shareholders and new institutional investors at a price of US$0.45 per Unit for gross proceeds of approximately US$30 million. Approximately US$30 million will be funded in full upon the closing of the Offering, and up to an additional US$34 million may be funded upon full exercise of the warrants.
Each Unit will be comprised of one common share in the capital of the company and one Common Share purchase warrant. Each Warrant will be exercisable to acquire one Common Share at a price of US$0.51 per Common Share for a period beginning on the date that 6 months after issuance until the date that is 60 months after the date of initial exercisability, subject to acceleration in certain circumstances.
____________
Widely Held Psychedelic Stocks Weekly Performance
| | | | | |
| --- | --- | --- | --- | --- |
| Company | Symbol | Previous Week Close | End Of Week Close | % Change On Week |
| Advisorshares Psychedelics ETF | PSIL | 1.49 | 1.31 | -12.08 |
| atai Life Sciences | ATAI | 1.32 | 1.17 | -11.36 |
| COMPASS Pathways | CMPS | 6.41 | 5.27 | -17.78 |
| Cybin Inc. | CYBN | 0.5955 | 0.4280 | -28.12 |
| GH Research | GHRS | 8.26 | 8.21 | -0.60 |
| Mind Medicine | MNMD | 3.09 | 2.50 | -19.09 |
| Numinus Wellness | NUMI | 0.15 | 0.13 | -13.33 |
____________
3. Junior Biotech Does Not Participate In This Week's Tack-On Broad Market Gains
The psychedelic sector fell precipitously after rising last week, as reflected by the Advisorshares Psychedelics ETF (PSIL) ↓12.08%. The performance trailed peer biopharma indices such as the Nasdaq Junior Biotechnology Index ↓7.82% and Nasdaq Biotechnology Ishares ETF↓3.55%. The broad stock market indices NASDAQ 100 ↑2.66% and S&P 500 ↑1.11% tacked-on additional gains as investors continued to front run a potential FED rate halting (and, eventually reversing) interest rate cycle.
Here's how the Health Care (Biotechnology) sector performed:

In the news…
5 Scientifically Proven Truisms About The Pharmacological Effects Of Psilocybin
ADHD: Trait mindfulness and personality characteristics in a microdosing ADHD sample: a naturalistic prospective survey study.
Algernon Pharmaceuticals has received a Notice of Allowance from the Japanese Patent Office for patent application No. 2021-512244 entitled "Compositions and Methods for Treating Non-Alcoholic Steatohepatitis" with NP-251 (Repirinast).
Awakn Life Sciences has received a notice from Cboe Canada indicating that Awakn is not in compliance with Section 3.01(3) of Cboe's Listing Manual. Awakn has 90 days to address the non-compliance.
Clearmind Medicine has entered into a Clinical Trial Agreement with Johns Hopkins University School of Medicine, to conduct its Phase I/IIa clinical trial of its proprietary MEAI-based CMND-100 as a potential treatment for Alcohol Use Disorder.
Filament Health announced that shareholders overwhelmingly approved all proposed resolutions at its Annual General Meeting of shareholders held virtually this morning.
Minnesota psychedelics task force charged with studying the medical benefits of psilocybin, MDMA and LSD and preparing the state for possible legalization will convene on Monday for its first meeting.
Optimi Health announced the successful resolution of a dispute that arose in connection with a termination notice related to a supply agreement signed with a private entity on May 4, 2023.
Optimi Health announced the appointment of Dr. Preston A. Chase as the Company's Chief Science Officer
PharmAla Biotech Holdings will provide MDMA and psilocybin to Australian psychedelics clinics run by Incannex Healthcare Ltd.PharmAla announced the purchase order on Tuesday following Incannex announcing the establishment of the clinics last month.
PharmaDrug Inc. has granted a total of 6,250,000 stock options to purchase common shares of the company to certain officers, directors and consultants pursuant to the company's stock option plan.
PharmaDrug Inc. has closed the previously announced acquisition (see press release dated October 27, 2023) of Securedose Synthetics Inc.
Special Operation Force Veterans who underwent combined ibogaine and 5-MeO-DMT assisted therapy demonstrated "significant and very large reductions in suicidal ideation, cognitive impairment, as well as symptoms of PTSD, depression, and anxiety before and after the psychedelic therapy."
U.S. doctors scale back their use of opioid painkillers, a new option for hard-to-treat pain is taking root: ketamine, the decades-old surgical drug that is now a trendy psychedelic therapy.
Vancouver police raided three stores that have been openly selling "magic mushrooms" and other psychedelic drugs for years.
2. Canadian Senators Call For 'Immediate' Launch Of Psychedelics Research Program To Explore Treatments For Military Veterans
A Canadian Senate committee is calling on the federal government to launch a "large-scale research program" to explore the therapeutic potential of psychedelics like psilocybin and MDMA to treat mental health conditions that commonly afflict military veterans.
At a press conference on Wednesday, the Senate Subcommittee on Veterans Affairs unveiled a report that recommends "the immediate implementation of a robust research program" funded by Veterans Affairs Canada (VAC) and the Department of Defense, in partnership with federal health agencies, to carry out studies into the efficacy of psychedelic-assisted therapy for veterans with conditions such as post-traumatic stress disorder.
1. Federal Health Agency Announces $2 Million In Funding To Develop Psychedelic Treatments For Substance Use Disorders
The National Institutes of Health (NIH) is soliciting proposals to develop psychedelics into treatments for substance use disorder (SUD), with plans to issue $2 million in grant money toward the research projects during fiscal year 2025.
The funding opportunity will support research into a range of substances that might be used treat addiction, including "classic psychedelics" such as psilocybin and LSD, empathogens such as MDMA, dissociatives such as ketamine and other hallucinogens, including ibogaine and its analogues. The NIH listing refers to all the substances broadly as "psychedelics."