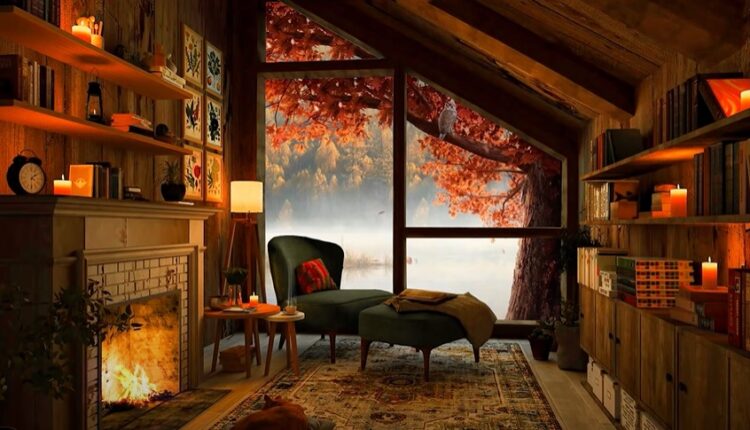 TDR's Top 5 Psychedelic Developments For The Week Of November 8
Welcome to TDR's review of the Top 5 Psychedelic developments for the week of November 8. Aside from presenting a synopsis of events, we provide market commentary to summarize the week that was for publicly-listed companies.
5. Cybin Announces Positive CYB003 Data Demonstrating Significant Advantages Over Oral Psilocybin for Treatment of Mental Health
Cybin Inc. (NEO:CYBN) (NYSE:CYBN) announced positive CYB003 pre-clinical findings that demonstrate multiple advantages for its newly developed novel deuterated psilocybin analog over oral psilocybin for the treatment of mental health.
While we are all encouraged by the benefits of psilocybin, we need to transparently and openly discuss its limitations if we are to translate psychedelics to therapeutics for patients in need. The majority of current clinical studies are based on psilocybin. We have taken the necessary steps to potentially unlock the powerful benefits of psychedelics and engineer a superior molecule as demonstrated by the data.

Doug Drysdale, Cybin Inc. Chief Executive Officer
In multi-species pre-clinical studies, the Cybin's deuterated psilocybin analog from its CYB003 program demonstrates:
a 50% reduction in variability compared to oral psilocybin; indicates potential for more accurate dosing in patients with MDD and AUD;
a 50% reduction in dose compared to oral psilocybin; indicates potential to maintain equivalent efficacy while reducing side effects, such as nausea, in patients with MDD and AUD;
a 50% shorter time to onset when compared to oral psilocybin; indicates potential for shorter duration of treatment, lower inter-subject variability, better therapeutic control and safety, leading to a better patient experience, with lower cost and scalability; and
nearly double brain penetration when compared to oral psilocybin; indicates potential for a less variable treatment response, a lower dose therapeutic effect, and reduced patient side effects.
4. Numinus to Host Extension of MAPS-Sponsored MDMA-Assisted Therapy for PTSD Trials
Numinus Wellness (TSXV: NUMI) has secured two new Canadian psychedelic clinics that will host the Canadian sites of the MAPS Public Benefit Corporation (MAPS PBC) study "A multi-site open-label extension study of MDMA-assisted psychotherapy for PTSD (MAPPUSX)."
In addition to managing the two new clinics, which are fully compliant with Health Canada regulations and ready to provide MDMA-assisted therapy as part of the trial, Numinus will host the Montreal and Vancouver sites in MAPPUSX, which will continue to study the safety and efficacy of MDMA in treating severe PTSD, under the leadership of MAPS PBC as study organizer. Numinus will also financially support costs relating to therapists who deliver the therapeutic intervention in Numinus clinics during the trial.
3. Psychedelic Stocks Hit As Investors Sell The Complex Following COMPASS Pathways Phase 2b Endpoint Results
The biggest psychedelic stocks declined across the board this past week, with the Horizon Psychedelic Stock Index ETF (PSYK) sinking ↓10.47% on its heaviest weekly volume since April. The performance in PSYK registered well below the Nasdaq Junior Biotechnology Index (↓4.03%) and Nasdaq Biotechnology Ishares ETF (↓1.87%), amid broad indexes that were slightly lower.
Obviously, the sector tone was established early on Tuesday as COMPASS Pathways announced groundbreaking phase IIb clinical trial of COMP360 psilocybin therapy for treatment-resistant depression. While the company touted a "positive" primary endpoint for the highest dose—with a 25mg dose of COMP360 demonstrating a statistically significant and clinically relevant reduction in depressive symptom severity after three weeks—the market sold the news.
Surely, profit taking from the pre-runup leading into the endpoints was a major wet blanket on the news. But, in our opinion, the result was not the "smoking gun" type of result that could have galvanized the sector. Yes, a pronounced statistically significant effect on on the MADRS depression scale at week 3, but the 10mg doses were inconclusive and there was an elevated adverse effect rate in the active dose group (not necessarily unexpected in a major condition such as TRD). In short, we view the results as promising but it wasn't the 'slam dunk' type of result the market had been hoping for.
So in reaction, the sector took a step back this week. But the future is bright, and TDR will cover the all the advancements every step of the way.
| | | | | | |
| --- | --- | --- | --- | --- | --- |
| Company | Ticker | Price ($) | Weekly Change (%) | WoW Volume Trend | Market Cap (s/o) |
| ATAI LIfe Sciences | ATAI | 14.92 | -13.15 | ↓ | US$2.31B |
| COMPASS Pathways | CMPS | 35.39 | -27.71 | ↑ | US$1.47B |
| GH Research | GHRS | 22.13 | -8.66 | ↓ | US$1.15B |
| Mind Medicine | MNMD | 2.39 | -16.43 | ↑ | US$1.08B |
| Cybin Inc. | CYBN | 1.92 | -16.88 | ↑ | US$308.8M |
| Field Trip Health | FTRP | 5.05 | -5.60 | ↑ | US$291.8M |
| Numinus Wellness | NUMI | 0.73 | -5.19 | ↔ | C$148.5M |
| Revive Therapeutics | RVVTF | 0.374 | -6.50 | ↓ | US$119.1M |
| Small Pharma | DMT | 0.52 | -11.86 | ↑ | C$165.2M |
| Mydecine Innovations | MYCOF | 0.161 | -29.63 | ↑ | US$39.4M |
In the news…
Delic Holdings announced the official, completed acquisition of Ketamine Wellness Centers Arizona LLC, becoming the largest chain of wellness centers providing ketamine treatments in the U.S.
Detroit could be the latest big city to decriminalize "magic mushrooms" and other psychedelics drugs as residents take to the polls Tuesday.
Diamond Therapeutics announced the dosing of the first cohort of its Phase 1 clinical trial. The trial is evaluating the safety and tolerability of low dose, non-hallucinogenic psilocybin in healthy volunteers.
Enveric Biosciences (NASDAQ: ENVB) has been included in the new AdvisorShares Psychedelics ETF, trading under the ticker symbol "PSIL" on the NYSE Arca exchange.
Novamind has obtained approval for direct billing of intravenous (IV) ketamine for treatment-resistant depression (TRD) from four major health insurance providers: Blue Cross Blue Shield, the University of Utah, PEHP Health & Benefits and MBA Benefit Administrators.
PharmaTher Holdings has successfully completed its first research study evaluating MicroDose-MN™, a proprietary microneedle patch for the intradermal delivery of psychedelics, in delivering psilocybin. These results provide support to file for an IND application with the FDA to conduct Phase 2 clinical studies in 2022 with psilocybin for various indications.
Silo Pharma reported its financial results for the third quarter 2021 and gave an update on recent progress in its business.
2. DEA Boosts Psilocybin, MDMA And DMT Production Levels Again In Final Quotas For 2021
The Drug Enforcement Administration (DEA) is again greatly increasing legal production quotas for illegal Schedule I drugs like psilocybin, MDMA and DMT.
After releasing its initial goals for the psychedelics to be produced for research purposes in the U.S. for 2021 earlier this year, DEA put forward boosted numbers in September and then opened a public comment period. The agency took that feedback into consideration and assessed scientific demands before landing on the final quotas, which are even higher than the figures from two months ago.
The new quota for psilocybin is 6kg by the end of the year, which is quadruple the previous figure. When it comes to MDMA and DMT, its final quotas rose 6,300%, with the DEA aiming to have 3.2 kg produced by the end of the year.
1. COMPASS Pathways Announces Positive Topline Results From Groundbreaking Phase IIb Trial of Investigational COMP360 Psilocybin Therapy for Treatment-Resistant Depression
COMPASS Pathways plc (NASDAQ: CMPS) announced its much-anticipated phase IIb clinical trial of COMP360 psilocybin therapy for treatment-resistant depression. It has achieved its primary endpoint for the highest dose, with a 25mg dose of COMP360 demonstrating a highly statistically significant and clinically relevant reduction in depressive symptom severity after three weeks, with a rapid and durable treatment response*.
In the randomized, controlled, double-blind trial, a single dose of investigational COMP360 psilocybin was given to 233 patients in conjunction with psychological support from specially trained therapists. All patients discontinued antidepressants prior to participation. The trial was powered to compare two active doses of COMP360, 25mg and 10mg, against a comparator 1mg dose. The 25mg group vs the 1mg group showed a -6.6 difference on the MADRS* depression scale at week 3 (p<0.001). The 25mg group demonstrated statistical significance on the MADRS efficacy endpoint on the day after the COMP360 psilocybin administration (p=0.002)—although the 10mg vs 1mg dose did not show a statistically significant difference at week 3.
At least twice the number of patients in the 25mg group showed response and remission* at week 3 and week 12, compared with the 1mg group. The protocol-defined sustained response* up to week 12 was double, with 20.3% of patients in the 25mg group vs 10.1% in the 1mg group. Using a definition of sustained response* that is consistent with other TRD studies, the difference was more than double, with 24.1% of patients in the 25mg group vs 10.1% in the 1mg group.