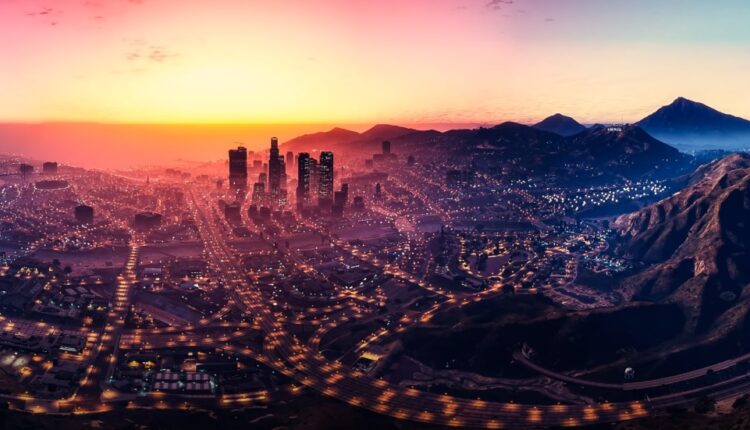 TDR's Top 5 Psychedelic Developments For The Week Of October 16
Welcome to TDR's review of the Top 5 Psychedelic Developments for the week of October 16. Aside from presenting a synopsis of events, we provide market commentary to summarize the week that was for publicly-listed companies.
5. Congress Postpones First-Ever Hearing On Psychedelics And Veterans Mental Health Care
A congressional subcommittee's hearing on the use of psychedelic-assisted treatments for mental health disorders that was originally scheduled for Thursday has been postponed, the panel announced after another failed vote to elect a House speaker on Wednesday. It's not yet clear when the rescheduled event will be.
The hearing of the House Veterans Affairs' Subcommittee on Health was set to be the first time federal lawmakers ever convened a formal hearing primarily to discuss how entheogenic substances such as psilocybin and MDMA could help address an epidemic of veteran suicides.
4. Cybin Closing Of Small Pharma Acquisition Imminent As Final Arrangement Order Obtained
The closing of the acquisition by Cybin Inc. of Small Pharma Inc. is in its final phases. On Tuesday, the companies announced that Small Pharma has successfully secured the final endorsement from the Supreme Court of British Columbia for the previously disclosed Plan of Arrangement under Division 5 of Part 9 of the Business Corporations Act. Within a few days, pending customary closing conditions and exchange approval, the acquisition will be officially consummated.
In Canadian capital markets parlance, a Plan of Arrangement is a corporate strategy or restructuring plan put forth by a company to effect changes in its ownership, structure, or operations. This plan often involves significant corporate events, such as mergers, acquisitions, amalgamations, or changes in share capital. While Division 5 of Part 9 of the Business Corporations Act refers to a specific section of the Business Corporations Act, a provincial law in British Columbia, which governs the formation and operation of corporations in the province.
__________
Interview Of The Week: Off-Label Mental Health Solutions
•
Widely Held Psychedelic Stocks Weekly Performance
| | | | | |
| --- | --- | --- | --- | --- |
| Company | Symbol | Previous Week Close | End Of Week Close | % Change On Week |
| Advisorshares Psychedelics ETF | PSIL | 1.51 | 1.43 | -5.29 |
| atai Life Sciences | ATAI | 1.28 | 1.30 | 1.56 |
| COMPASS Pathways | CMPS | 5.99 | 5.78 | -3.50 |
| Cybin Inc. | CYBN | 0.576 | 0.485 | -15.79 |
| GH Research | GHRS | 8.08 | 7.28 | -9.90 |
| Mind Medicine | MNMD | 2.80 | 2.62 | -6.42 |
| Numinus Wellness | NUMI | 0.155 | 0.145 | -6.45 |
__________
3. Biotech Slammed As Psychedelic Stocks Register 7th Consecutive Weekly Decline
The psychedelic sector declined for the seventh consecutive week, as reflected by the Advisorshares Psychedelics ETF (PSIL) ↓5.29%. The performance was inline with peer biopharma indices such as the Nasdaq Junior Biotechnology Index ↓4.30% and Nasdaq Biotechnology Ishares ETF↓3.66%. The broad stock market indices NASDAQ 100 ↓3.12% and S&P 500 ↓2.59% were also weak, as Treasury yields soared along the curve and fears of a higher long term inflation gained traction.
Here's how the Health Care (Biotechnology) sector performed:

In the news…
Bionomics Ltd.: following an end-of-Phase 2 meeting with the Food and Drug Administration, the agency supports the entrance of lead drug asset BNC210 -a negative allosteric modulator- targeting acute treatment of Social Anxiety Disorder into Phase 3 "registrational" studies.
B.C. psychiatrist has permanently relinquished her medical licence in response to a complaint about her treatment of a PTSD patient taking part in a clinical trial for MDMA-assisted psychotherapy.
Elon Musk loyalist is pumping millions of dollars into researching hallucinogenic drugs at one of America's most prestigious academic institutions. Antonio Gracias, the founder, CEO and chief investment officer of Valor Equity Partners since 1995, is giving Harvard $16 million to study psychedelics in society and culture via the Gracias Family Foundation, the university announced.
Eureka, California, adopted a resolution this week to decriminalize psychedelic plants and fungi, making enforcement of laws against personal use, cultivation and possession a low priority for police. It's at least the fifth local jurisdiction in the state to embrace the policy change.
Federal appeals court panel heard arguments on Friday in the case of a Seattle-based doctor who's asking the federal government reschedule psilocybin, part of his effort to clear a path for terminally ill cancer patients to legally use the substance to help treat end-of-life depression and anxiety.
Harvard will create a Study of Psychedelics in Society and Culture with a gift from the Gracias Family Foundation, the University announced.
House Veterans Affairs Subcommittee on Health is scheduled to hold a hearing on the therapeutic potential of psychedelics (later postponed)…
Mindset Pharma: Purchaser to acquire all of the issued and outstanding common shares of Mindset, was overwhelmingly approved at the special meeting of shareholders of the company.
New York State Psychiatric Institute has uncovered a startling 450% surge in LSD (lysergic acid diethylamide) use among adults in the United States suffering from major depression, Medical Xpress reports.
Orange Photonics has launched LightLab 3 Psy Analyzer for the measurement of psilocybin, psilocin and 5-AcO-DMT in psychedelic mushrooms, extracts and infused products.
Radix Motion, a fully-owned technology subsidiary of Red Light Holland Corp. was granted the right to participate in the "Patent Prosecution Highway" program, has been granted and received the patent number: 11,806,16. The patent received an issuing date of November 7th, 2023.
Recent study findings published in the "Substance Use & Misuse" journal indicate that the use of psychedelics such as LSD is becoming especially prevalent among business managers in managerial positions.
Silo Pharma announced positive data from a preclinical study investigating the binding affinity and optimization of SPU-21 liposomal joint homing peptide in human synovial tissue surrounding joints and tendons.
Small Pharma published its financial results for the fiscal second quarter ended August 31, 2023.
UC Davis Health is launching clinic for new depression treatments at Cannery Business Park.
University of Colorado: A new study is trying to answer definitively whether psychedelics help at least some patients dealing with distress over advanced cancer.
Vivek Ramaswamy is currently the only major 2024 GOP presidential candidate to publicly support not just legalizing marijuana but also taking steps to provide regulated access to certain psychedelics, with a focus on therapeutic use.
2. Psilocybin Eases Psychological Distress In People Who Experienced Childhood Trauma, Study Suggests
A new study into the therapeutic effects of psilocybin suggests that use of the psychedelic drug can help ease psychological distress in people who had adverse experiences as children. Researchers said psilocybin appeared to offer "particularly strong benefits to those with more severe childhood adversity."
The study surveyed 1,249 people in Canada, ages 16 and older, who completed a questionnaire used to assess experiences of childhood trauma. They were also asked about psilocybin use, including when they last consumed the substance, their frequency of use and how strong the doses were.
1. Psychedelic Research Pioneer Roland Griffiths Passes At Age 77
A sad day in the psychedelic community today as news filters out that leading industry neuroscientist, Dr. Roland Griffiths, Ph.D., has passed. The esteemed Johns Hopkins University psychopharmacologist is described as the man who brought psilocybin back into the field of medical research for the first time in decades—notably by conducting his first clinical trial with psilocybin in 1999.
Over the years, Dr. Griffiths work has garnered substantial support through grants from the National Institute of Health, and he boasts a prolific publication record, with more than 400 journal articles and book chapters to his name. Additionally, Dr. Griffiths has played a pivotal role in training over 50 postdoctoral research fellows.
His influence extends far beyond academia, as he has served as a consultant to the NIH and lent his expertise to numerous pharmaceutical companies, aiding in the development of new psychotropic drugs. Furthermore, Dr. Griffiths has contributed as a member of the Expert Advisory Panel on Drug Dependence for the World Health Organization.